Bitcoin worse for the climate than beef, say economists
Researchers mince 'digital gold' claims with study showing cryptocurrency's impact
Far from being the "digital gold" some claim, Bitcoin's relative climate change impact is greater than the beef industry, and over seven times more than actual gold mining.
Economic researchers compared the environmental impact of Bitcoin – created by using computing brute force to crack complex algorithmic puzzles – against three measures of environmental impact between January 2016 and December 2021.
Led by Benjamin Jones, associate professor in economics at the University of New Mexico, they looked at whether the estimated climate damages are increasing over time. They also looked at whether the market price of Bitcoin exceeds the economic cost of climate damages and how the climate damages per coin mined compare to climate damages of other sectors and commodities.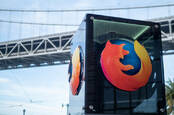 Mozilla founder blasts browser maker for accepting 'planet incinerating' cryptocurrency donations
READ MORE
Astoundingly, they found that in 2020 Bitcoin mining used 75.4 terawatt hours per year (TWhyear-1) – higher energy usage than Austria (69.9 TWhyear-1) or Portugal (48.4 TWhyear-1).
The researchers found the energy emissions for Bitcoin mining had grown 126 times from 0.9 tonnes of emissions per coin in 2016, to 113 tonnes per coin in 2021. A Bitcoin mined in 2021 created $11,314 in climate damages, with total global damages exceeding $12 billion or 25 percent of market prices. Damages peaked at 156 percent of coin price in May 2020, such that each $1 of Bitcoin market value led to $1.56 global climate damages.
Taking the relative damage of Bitcoin averaged between 2016 and 2021 of 35 percent of the market value, the economists went on to compare the cryptocurrency's climate impact to that of other industries. While it was less than electricity produced by natural gas (46 percent) and gasoline produced from crude oil (41 percent), it was slightly greater than the relative damage of beef production (at 33 percent) and much more than gold mining (at 4 percent).
"Taken together, these results represent a set of sustainability red flags. While proponents have offered BTC as representing 'digital gold', from a climate damages perspective it operates more like 'digital crude'," the authors said in the paper published in Nature Scientific Reports this week.
They went on to suggest the study could drive changes in regulation to make Bitcoin mining sustainable.
Evidence of the environmental impact of Bitcoin seems to increase as its price has fallen over the last year, but alternatives are in line to take its place for those with an eye on planet Earth's future habitability.
Rival cryptocurrency Ethereum has made the switch from proof-of-work to proof-of-stake validation, the so-called Merger which some commentators suggest could reduce its carbon emissions by 99 percent. ®