This article is more than 1 year old
Google delays execution of doomed Chrome extensions
Busineses get a little longer with Manifest v2, everyone else... it depends
Google has delayed its browser extension platform transition for enterprise customers, giving those using managed versions of Chrome with the deprecated Manifest v2 (MV2) extensions an extra six months of support.
The Chocolate Factory has also redefined its deadlines for general Chrome users to make the transition to the new platform, called Manifest v3 (MV3), less of a shock to the system.
"Chrome will take a gradual and experimental approach to turning off Manifest V2 to ensure a smooth end-user experience during the phase-out process," explained David Li, a product manager at Google, in a blog post. "We would like to make sure developers have the information they need, with plenty of time to transition to the new manifest version and to roll out changes to their users."
Chrome will take a gradual and experimental approach to turning off Manifest V2 to ensure a smooth end-user experience
Developers, in other words, need more time to rewrite their extension code.
Previously, as of January 2023, Chrome was to stop running MV2 extensions. Enterprise managed Chrome installations had an extra six months with MV2, until June 2023.
The current schedule says MV2 extensions may or may not work in developer-oriented versions of Chrome used outside of enterprises. "Starting in Chrome 112, Chrome may run experiments to turn off support for Manifest V2 extensions in Canary, Dev, and Beta channels," the timeline says.
And then in June 2023, MV2 extensions may or may not get disabled in any version of Chrome, including the Stable channel used by most people.
New MV2 extensions could no longer be added to the Chrome Web Store in June 2022, and that remains unchanged under the new roadmap; MV2 extensions already available the Chrome Web Store can still be downloaded and can still receive updates.
As of June 2023, MV2 extensions will no longer be visible in the store (so they can't be newly installed, but can still be updated for existing users).
Come January 2024, nothing will be left to chance: the Chrome Web Store will stop accepting updates to MV2 extensions, all MV2 extensions will be removed from the store, and the MV2 usage in enterprises will end.
Li suggests developers make the transition sooner rather than later "because those [MV2] extensions may stop working at any time following the aforementioned dates."
In recognition of the confusion among developers trying to adapt their extensions to MV3, Li said Google has implemented new APIs and platform improvements and has created a progress page to provide more transparency with regard to the state of MV2-MV3 transition.
Since 2018, Google has been revising the code that defines what browser extensions can do in Chrome. Its outgoing architecture known as Manifest v2 proved too powerful – it could be used by rogue add-ons to steal data, for example – and Google claimed use of those capabilities hindered browser performance. Critics like the EFF have disputed that.
Coincidentally, those capabilities, particularly the ability to intercept and revise network requests based on dynamic criteria, made Manifest v2 useful for blocking content and privacy-violating tracking scripts.
Under the new Manifest v3 regime, extensions have been domesticated. As a result, they appear to use computing resources more efficiently while being less effective at content blocking.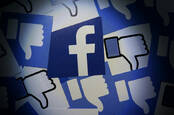 Facebook is one bad Chrome extension away from another Cambridge Analytica scandal
READ MORE
Whether or not this results in meaningful performance improvement, the MV3 change has been championed by Google for Chrome and the open source Chromium project, and is being supported by those building atop Chromium, like Microsoft Edge, as well as Apple's WebKit-based Safari and Mozilla's Gecko-based Firefox.
However, Brave, Mozilla, and Vivadi have said they intend to continue supporting Manifest v2 extensions for an indeterminate amount of time. How long that will last is anyone's guess.
Brave, like other privacy-oriented companies and advocacy groups, has made it clear this regime change is not to its liking. "With Manifest V3, Google is harming privacy and limiting user choice," the developer said via Twitter. "The bottom line, though, is that Brave will still continue to offer leading protection against invasive ads and trackers."
With Manifest V3, Google is harming privacy and limiting user choice
Google, on its timeline, suggests MV3 is approaching "full feature parity with Manifest V2."
Extension developers appear to be skeptical about that. On Friday, in response to Google's timeline revision posted to the Chromium Extension Google Group, a developer forum member who goes by the pseudonym "wOxxOm" slammed Google for posts full of corporate lingo about safety and security and pushed back against its statement about feature parity.
"[T]his definitely sounds reasonable if you don't know the context, but given the subsequently plotted timeline it becomes a gross exaggeration and a borderline lie, because with the progress rate we all observed over the past years it'll take at least several years more for MV3 to become reliable and feature-rich enough to replace MV2, not half a year or a year," wOxxOm posted.
"Neither the issue list nor the announcement acknowledge that MV3 is still half-broken and unusable for anything other than a beta test due to its unreliable registration of service workers that break extensions completely for thousands of users, soon for millions because no one in Chromium has yet found out the exact reason of the bug, hence they can't be sure they'll fix it in the next months."
This may not be the last time Google revises its transition timeline. ®