This article is more than 1 year old
This maglev turntable costs more than an average luxury electric car
At $74k, this gear is an odd pitch for TEAC's time to shine again
Things are a bit financially tight right now – we get it – but sometimes an audiophile has to treat themselves, and what better way to do it than with a turntable priced higher than a top electric car?
High-end audio equipment company Esoteric, the luxury subsidiary of Japanese electronics firm TEAC, lately launched its first turntable to celebrate the manufacturer's 35th anniversary. The Esoteric Grandioso T1's price is apparently a whopping $74,029 (£67,000). For reference, the average price of a luxury EV in the US is around $66,000.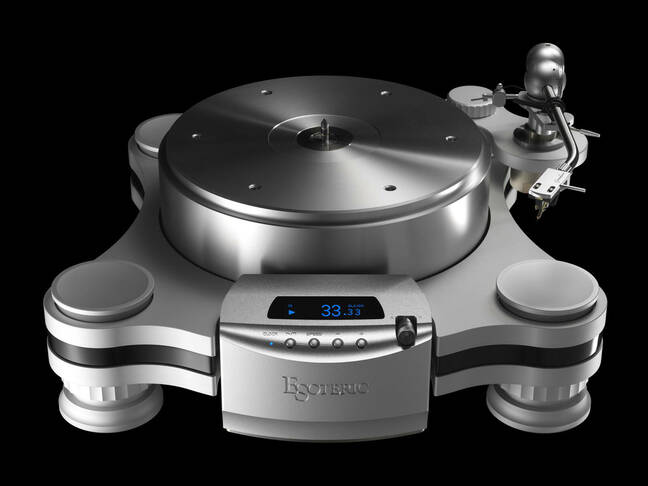 The T1 ... Got a spare $74k?
For its price, the analog Grandioso T1 includes several "technical highlights," Esoteric said. Its platter is free from any vibration or imprecision caused by belts, rims or motors, the maker claimed, because of Esoteric's recently developed MagneDrive system that uses magnetic induction to spin records. No belts, allegedly no noise, and "an extraordinarily accurate rotation speed."
Great, if true, but the very least you'd expect for $74k. It should predict lottery numbers for that price.
Esoteric said the Grandioso T1 would go on sale this month following a launch a few weeks ago. The Register spoke to some audio equipment dealers in America, who told us that they've ordered T1s for their stores and haven't seen the hardware yet. 
"We only ordered one unit for display, but I have no doubt it'll be a sellable item. It's a cool turntable," one seller told us. As to whether it's excessively priced, that's all a matter of perspective and bank balance.
"We sell Acoustic Signature, too, and their prices go far above the T1's," the seller said. The Invictus Neo from Acoustic Signature, for example, starts at just a fiver shy of $200,000.
We'll leave it up to you to decide whether it's worth the price.
TEAC could use a win from the sale of a few $74k turntables: its financial state has been rocky for years, and the company has been in gradual decline since 1990, when its stock started falling and didn't look back. 
The giant also lost a 2019 lawsuit filed against it and several other electronics manufacturers by HP, which accused the companies of fixing the prices of optical drives.  
Vintage sound has made a comeback in recent years, with some companies opting to embrace the analog while others like Sony have tried to reinvent themselves with gold-plated, overpriced MP3 players in a bid to evoke nostalgia. 
While the T1 appears to fall more on the gold-plated Walkman side of things, it seems to at least be part of a community of similarly high-priced audio hardware, making it slightly more justifiable than a $3,700 Android music player from Sony. ®