This article is more than 1 year old
Westinghouse sale signals arrival of a new nuclear age
Energy granddad wants in on the next generation of atomic tech
Uranium fuel producer Cameco Corp and investment firm Brookfield Renewable Partners intend to buy Westinghouse Electric Company in a bid to accelerate a nuclear power resurgence. 
The deal will cost the pair (and Brookfield Renewable's unnamed institutional partners) $7.85 billion, including $4.5 billion in equity and the remainder in assuming the company's debts. Westinghouse president and CEO Patrick Fragman says the agreement kickstarts a new chapter, not only for Westinghouse Electric Company, but for nuclear power as well.
"We are proud to join Brookfield Renewable and Cameco, reaffirming the important role played by Westinghouse and nuclear power in enabling the world's clean energy transition and energy security goals," Fragman said in a statement.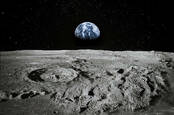 NASA wants nuclear reactor on the Moon by 2030
READ MORE
Nuclear power appears to be entering a renaissance phase. According to the International Energy Agency (IEA), nuclear power generation needs to more than double by 2050 to help the world meet global warming reduction goals. 
The IEA isn't the only group embracing nuclear power – Japan recently reversed its ban on nuclear power after the Fukushima meltdown 11 years ago, clearing the way for shuttered plants to reopen and new ones to be constructed.
Environmental responsibility aside, Cameco CEO and president Tim Gitzel said that there's never been a better time to get into nuclear, though keep in mind that his organization manufactures uranium fuel for such facilities.
"We're witnessing some of the best market fundamentals we've ever seen in the nuclear energy sector. [It is] becoming increasingly important in a world that prioritizes electrification, decarbonization and energy security," Gitzel said. 
Cameco and Brookfield Renewable also talked up the construction of utility-scale and modular nuclear power generators. Smaller reactors are being developed, including a molten salt reactor that can fit on the back of a flatbed semi trailer, or more traditional small modular water reactors.
It's unknown in which direction Cameco and Brookfield plan to take Westinghouse, though the pair did say they were well positioned to "execute on the growing pipeline for extending and uprating nuclear power plants, and service the rising demand" for new smaller reactors – no mention of the type. 
Westinghouse Electric Company is currently owned by Brookfield Business Partners, a subsidiary of Brookfield Renewable under parent company Brookfield Asset Management.
Brookfield Business purchased Westinghouse Electric Company from Toshiba in 2018 after the latter placed Westinghouse in Chapter 11 bankruptcy proceedings in a bid to restructure it. Brookfield said that its management of Westinghouse nearly doubled the company's profitability through restructuring and a refocus of its services.
Westinghouse Electric Company is also independent of Westinghouse Electric Corporation, from which it was spun off in 1999 after Westinghouse (then known as CBS Corp) merged with Viacom and sought to get rid of the last of its industrial enterprises.
The deal is still being negotiated and isn't expected to close until the second half of 2023. ®