Broadcom CEO says hiking VMware prices is not his strategy
Commits to containerized Tanzu portfolio too – perhaps heading off chatter it could be sold
Broadcom president and CEO Hock Tan has penned a blog post in which he declares that increasing the prices of VMware products is not his strategy.
"Our growth into a global technology leader was not based on taking existing products and raising their prices, but by creating technology and products that provide clear value to customers and continuing to improve them," Tan wrote.
"The Broadcom business case for this transaction is premised on focusing on the business model, increasing R&D, and executing so that customers see the value of the full portfolio of innovative product offerings – not on increasing prices."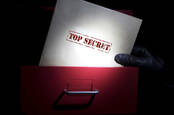 VMware's subscriptions start at 16 cores, prices won't be made public
READ MORE
"Following the close of the transaction, we will invest in and innovate VMware's products so we can sell even more of them and grow the VMware business within enterprises, deepening and expanding the footprint instead of potentially raising prices."
Pricing is an issue for VMware customers because Symantec customers and channel have reported steep increases after the acquisition of its enterprise security products, with Broadcom using them as a signal to smaller customers that it is really only interested in serving a few hundred colossal businesses.
VMware CEO Raghu Raghuram has told The Register Broadcom won't repeat that tactic. He argued that Symantec was a mature company in a mature industry, while VMware has plenty of upside as it pursues a future as a manager of multiple workloads spanning multiple clouds.
Tan's post explains that Broadcom intends to continue that quest.
"Customers are enthusiastic about the multi-cloud vision and, with increased resources from Broadcom following transaction close, the potential to implement it as VMware grows and increases momentum in the space," he wrote.
The post also includes a commitment to retain and commit to VMware's cloud-native application platform, Tanzu.
VMware spent years trying – and largely failing – to articulate how it would move beyond its strength in IT operations to address the need for infrastructure that is more responsive to the needs of developers and suited to the needs of cloud-native applications.
Tanzu is its attempt to do so, but is a sprawling collection of products and services that the company says is best adopted in conjunction with the bits of Pivotal Labs that VMware absorbed in 2019. For Tanzu to succeed, VMware will also have to win the hearts and minds of developers, an audience it has not traditionally wooed but which is very well known to rivals such as Red Hat that has an arguably more mature cloud native offering in the form of OpenShift..
Some have speculated that Broadcom could consider Tanzu non-core and dispose of it.
Tan's post knocks that idea on the head: "I see Tanzu as a strategic part of the VMware software portfolio and it will remain that way as we move forward within Broadcom," he wrote.
But the post doesn't mention VMware's end-user compute portfolio, one of the slower-growing parts of its product line that has also been the subject of spinout speculation.
The post details Tan's recent travels to chat with VMware customers in the US, UK, Germany and France, and the feedback he heard about what they want from the company.
Those customers appear to have largely told Tan they want and need VMware's current portfolio of products.
Tan's post also included the following statement of Broadcom's strategy once it runs VMware:
By investing and innovating in infrastructure software and VMware's broad portfolio – including multi-cloud and cloud-native capabilities – we will bring our customers greater flexibility and deliver new solutions to help them connect, scale, and protect their IT infrastructure. This will also empower our customers to modernize and architect their IT infrastructure while ensuring there will be large-scale, secure, and reliable, yet flexible, solutions to do so. Similarly, continuing to develop our ecosystem will enable partners to grow their businesses with expanded offerings of the combined portfolio and even better meet customers' needs.
In other words, steady as she goes, with the emphasis on the channel that Broadcom has previously promised.
Another thing Tan's post fails to mention is the rapid shift to subscriptions that was promised when the takeover was announced.
But two weeks ago VMware itself published a piece outlining its plan to create more subscription offerings along the same lines as the vSphere+ and VSAN+ offerings announced in June 2022.
VMware had previously mentioned those plans without quite the formal declaration the new post entails – perhaps signifying it is softening up its customer base for a shift.
The post about VMware's subscription plans also states that ye olde on-prem licensing, complete with a requirement for license keys, will remain available – especially for those whose rigs are not connected to clouds. ®