This article is more than 1 year old
China outlines plan for National Integrated Government Affairs Big Data System
Three million datasets to be thoroughly integrated in the name of efficiency, e-government, and surveillance
China's State Council has outlined a plan to create a National Integrated Government Affairs Big Data System that, by the year 2025, is expected to make millions of government data sets available from one place.
The outline explains that governments at all levels across China have already contributed to a data catalog that details more than three million government data libraries and more than 20 million information items. That catalog includes datasets on China's population, legal persons, natural resources, and the national economy.
By 2023 the State Council – China's equivalent of cabinet - wants data catalog management, data collection, data governance and big data analysis, all with appropriate security.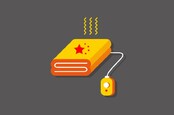 Reds on the beds: Putin's war sparks Chinese chip boom, starting with electric blankets
READ MORE
Machine translation of the State Council's plan indicates that if successful, "data sharing and opening capabilities will be significantly enhanced, and the level of government data management services will be obvious" by the 2023 deadline.
Continuous improvement of data quality will also be under way, as will dynamic updates of databases and catalogs.
Data available to government will also have expanded to include info on electronic licenses, medical and healthcare, emergency management, and credit systems, and to incorporate them into the national integrated government affairs big data system.
All of the above info will be shareable across government departments.
Getting that done will mean e-government services are available in 96.1 percent of villages, and universally in larger centers.
By 2025 the project should be all but complete, and all government data will be integrated. Quality of datasets will have improved, and a data governance mechanism titled "one number, one source, and multi-source verification" will be in place.
Which sounds like master data management on an enormous scale.
The plan also mentions datacenter construction to store the masses of info, and includes a mention of engineering work by the Xinjiang Production and Construction Corps – the entity thought to be the operator of facilities and programs that repress the region's Uighur population. China has also planned a massive datacenter build in its eastern regions, including Xinjiang.
The document outlines the need to develop technology to make this all happen – including GPUs, ASICs, graph computing, and datacenters that emit no carbon dioxide.
Security also gets a mention, thankfully. The infrastructure will be required to have active defences that can detect incidents and secure data, rather than relying on more passive responses.
Clearly Beijing thinks this is all doable, despite US bans on export of a growing number of technologies.
Once the project is done, Beijing hopes it will inform policymakers, and bolster the "social credit" system that keeps tabs on all citizens and is used to determine whether they are eligible for certain government services such as education or housing.
It's also hoped that access to good data sourced from across China will allow development of improved financial services, healthcare, social security, transportation, and emergency management.
Collectively, it all adds up to a very Chinese blend of improved government services, plus pervasive surveillance to make it happen – and with consequences for those who do not comply. ®