Arista offers up 800G switches to the data-hungry cloud gods
That's a lot of personal data and cat videos per second
Arista Networks is expanding its 7050X4 Series and 7060X5 Series of leaf and spine datacenter switches with an eye on hyperscale and enterprise buyers and their ever growing bandwidth requirements, including support for 800Gbps connections.
According to Arista, both enterprise and hyperscale customers are in the midst of compute and storage refresh cycles that are driving the need for higher network speeds.
Hyperscaler customers in particular are seeing network bandwidth requirements expand, driven by workloads such as machine learning and SaaS applications, Arista claimed, while reducing power and meeting sustainability goals are new challenges.
But while enterprises are making the transition from 1/10/25G to 50/100G networks, the hyperscalers are already moving up from 50/100G to 100/200/400G. The expanded 7050X4 Series and 7060X5 Series are intended to address these, respectively.
The new 7050X4 switches add 100G SFP-DD and DSFP interfaces, providing "quad-speed" support, Arista said, plus QSFP-DD with options from 10G to 400G, claimed to deliver higher density and a lower cost per gigabit.
Meanwhile, the latest 7060X5 systems can support up to 32 800G ports and are styled by Arista as multi-role leaf and spine platforms for high-end storage and HPC requirements that are also ready for future server connectivity needs.
Arista said that its 800G optical modules and cables are the same OSFP and QSFP-DD form factors that are widely deployed in today's 400G networks, but provide double the bandwidth at a lower power and cost per bit.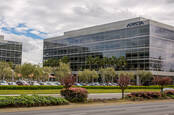 Arista Networks makes $4.3b bet on components amid supplies drought
READ MORE
Both switch families are based on Broadcom's Trident4 and Tomahawk4 silicon and run Arista's Linux-based EOS network operation system.
According to Arista, the majority of currently deployed servers are typically fitted with 10/25G network adapters (NICs) running over PCIe Gen3, while the latest generation of server NICs support PCIe Gen4 or Gen5 and are capable of 50/100/200G connections, which in turn is driving a network upgrade between the datacenter leaf and spine connections from 100G to the newer 400G and 800G technology.
"Arista continues to accelerate customer adoption of the next generation of server NICs based on PCIe Gen4 with cost effective and power efficient products for the leaf and spine tiers," COO Anshul Sadana said in a statement.
He added that the expanded product lines will be able to satisfy customer requirements for large scale cloud networks while maintaining backwards compatibility.
Select customers are testing out the 7050X4 and 7060X5 platforms now, and general availability is set for Q1 2023.
Arista was one of the vendors badly hit by semiconductor supply chain issues because of the pandemic, with lead times for key components rising to 80 weeks by the end of 2021. Earlier this year, the company was forced to commit billions of dollars in order to secure supplies.
It's biggest cloud customers include Meta and Microsoft, each of which account for more than ten percent of its annual turnover. ®