Palantir's Covid-era UK health contract extended without competition
US spy-tech firm's controversial work with patient data pushed out 6 months due to delayed data platform procurement
NHS England has extended its contract with US spy-tech biz Palantir for the system built at the height of the pandemic to give it time to resolve the twice-delayed procurement of a data platform to support health service reorganization and tackle the massive care backlog.
The contract has already been subject to the threat of a judicial review, after which NHS England - a non-departmental government body - agreed to three concessions, including the promise of public consultation before extending the contract.
Campaigners and legal groups are set to mount legal challenges around separate, but related, NHS dealing with Palantir.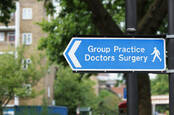 Rights groups threaten legal action over NHS data pilot based on Palantir tech
READ MORE
In a notice published yesterday, the NHS England said the contract would be extended until September 2023 in a deal worth £11.5 million ($13.8 million).
NHS England has been conducting a £360 million ($435 million) procurement of a separate, but linked, Federated Data Platform (FDP), a deal said to be a "must-win" for Palantir, a US data management company which cut its teeth working for the CIA and controversial US immigration agency ICE.
The contract notice for FDP, which kicks off the official competition, was originally expected in June 2022 but was delayed until September 2022, when NHS England told The Register it would be published. The notice has yet to appear.
In yesterday's contract notice, NHS England said it was "committed" to procuring the future provision for data management and analytics but required adequate time to do so.
"The new NHS Federated Data Platform is a large and complex project which we expect will deliver a transformed service when compared to the current service. A change of contractor at this stage would cause significant inconvenience and have substantial duplication of cost implications as in order to compliantly replace the contractor now would require two concurrent procurement processes to be run for the same service. It would therefore be both impractical and uneconomic," the award notice said.
It said the contract could avoid a competitive tender by using the G-Cloud 11 framework – an online catalogue for public-sector bodies to shop for services from cloud computing vendors who've made deals with the government. As the total of the extension is less than half the value of the £23 million ($28 million) two-year contract, awarded in December 2020, the deal did not require further competition. Although keen observers might point out it will get through the same cash in half the time.
The UK government contracted Palantir to work on health data at the early stages of the Covid-19 pandemic when, in March 2020, it promised that the data processing agreement would "include the steps which need to be taken to cease processing and to either destroy or return data to NHS England and NHS Improvement once the public health emergency situation has ended."
The commitment comes from a blog authored by former head of NHS Digital Matthew Gould, director of data and analytics Ming Tang, and Dr Indra Joshi, former NHS England director of AI, now employed by Palantir.
Since Covid restrictions have been lifted in England, the work of Palantir on NHS patient data has been extended.
Under a pilot scheme dubbed Faster Data Flow, NHS England is set to extract patient-identifiable data from NHS hospital systems and share this with its data platform based on technology from Palantir without consulting patients or giving them the choice of opting out.
The services are also "within the scope of the requirement for the Federated Data Platform and would be transitioned to the FDP as part of its implementation in place of the existing platform".
While potential suppliers might be concerned that the extension and expansion of Palantir's work with NHS England gives it an unfair advantage in the coming FDP competition, doctors have called for greater scrutiny of suppliers to ensure they have a positive track record on security, privacy and ethics.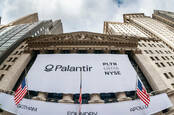 UK government set to extract hospital data to Palantir system without patient consent
READ MORE
At the same time, the Faster Data Flow pilot is the subject of a legal threat from campaign groups who claim it appears to circumvent data protection and procurement laws.
NHS England has been contacted for comment.