Musk, Tesla win securities fraud battle over that 'funding secured' tweet
'Wisdom of the people has prevailed' SpaceX supremo beams
Elon Musk and Tesla have been found not liable by a jury in a securities fraud trial in which the billionaire and his automaker were accused of misleading investors.
The verdict came on late Friday afternoon at a federal court in San Francisco. It was claimed Musk and Tesla cheated shareholders by tweeting in August 2018 about taking the car manufacturer private at $420 per share – a business move that never actually materialized.
According to Musk, Saudi Arabia's sovereign wealth fund had informally agreed to put up cash to help take Tesla off the stock market, but that apparently fell through. Amid that drama, the tycoon – who now owns and runs Twitter – emitted the following fateful tweet:
Am considering taking Tesla private at $420. Funding secured.

— Elon Musk (@elonmusk) August 7, 2018
At the time, Tesla was trading at about $23 a share. It peaked at about $407 in November 2021, and is now at $198 apiece.
In 2018, America's financial watchdog the SEC filed a lawsuit against Musk over that tweet, pointing out there appeared to be no actual funding in the bag for such a move.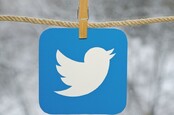 Elon Musk shows what being Chief Twit is all about across weird weekend
READ MORE
Then investors moved in, and sued Musk for securities fraud: they claimed his tweets about Tesla going private were deliberate reckless nonsense that made the stock price volatile, ultimately costing them money.
Musk settled with the SEC by coughing up $20 million and stepping down as chairman of Tesla, plus Tesla kicked in another $20 million. Investors weren't so happy, and brought a class action against Musk and his company.
In the end, the court found though the tweet was false, it caused no significant damage to shareholders. The jury took less than two hours to reach a verdict that essentially puts Musk in the clear. It's been quite a lot of faff over what, to some, looked like a weed joke from a CEO known to shitpost all over Twitter.
"Thank goodness, the wisdom of the people has prevailed!" Musk tweeted on Friday night. ®