VMware, Broadcom extend deadline for acquisition to be signed, sealed, delivered
90-day stretch comes after Euro-probe paused for production of paperwork
VMware and Broadcom have given themselves more time to conclude the acquisition of the former by the latter.
In a filing lodged last Friday, the virtualization giant revealed it and Broadcom had "each delivered to the other a mutual notice to extend … to a date that is twelve months following the date of the Merger Agreement, which is May 26, 2023."
That puts the new "outside date" – the last day for the deal to be done – at May 26, 2023. This extension gives the two parties an extra 90 days to get this thing done.
Broadcom has repeatedly stated it intends to close the deal within its current financial year, which ends on October 30.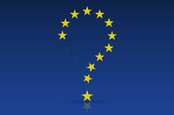 EU probes Broadcom/VMware deal over impact on hardware, not price hikes or cloudy concerns
READ MORE
No reason was offered for the delay, but slow consideration of the transaction by regulators is a likely cause.
The Register offers that analysis as the European Commission's case file for its antitrust probe of the deal mentions that its self-imposed deadline to deliver a decision was delayed due to slow production of requested information.
The EC now expects to deliver a verdict on the deal on or before June 7.
The UK's initial decision on the deal has been promised before March 22 – but one possible outcome of that investigation could be a decision to conduct a second, longer, consideration of the transaction's ramifications. The US Federal Trade Commission is yet to detail a timeline for its decision.
For VMware and Broadcom, getting their paperwork in order to ensure they have plenty of time to finish the deal therefore makes sense.
Broadcom continues to express its ardor for VMware, with CEO Hock Tan's name appearing on a string of social media posts advising stakeholders of articles he has penned, Q&A sessions in which he gives broad answers to unchallenging questions, or third party articles that express praise for the deal.
While the transaction burbles along towards a conclusion, VMware's rivals are making more noise about the alternatives they represent – in the hope that some users feel the time is ripe to migrate to a different platform.
Some even hint that the deal could fall apart, leaving VMware in a weak position. There are no obvious reasons for the transaction to fail, although with interest rates having risen significantly since Broadcom arranged finance for the deal it has effectively become a more expensive proposition. ®