Indosat network integration ahead of schedule after successful merger
CEO Vikram Sinha heads to MWC to detail progress at one of Indonesia's biggest telcos
Sponsored Feature Indosat has turned off its 3G network, and is laying the groundwork for 5G, but CEO Vikram Sinha said its most important task is to put in place a network that will deliver for all of Indonesia rather than simply trying to push services and products.
Indosat was formed by the merger of Indosat Ooredoo and Hutchison 3 Indonesia in 2022, instantly becoming the country's second largest mobile network operator (MNO), with revenues equivalent to over $3bn and over 100 million customers. But the union also presented a formidable integration challenge.
Speaking to journalists at Mobile World Congress in Barcelona this week, Sinha said the company was well ahead on its plan, with integration in Jakarta almost complete. The amalgamation work with telecoms equipment supplier Ericsson is all wrapped up and further integration projects with its other key partners, Huawei and Nokia, will be completed by March. And with all the high-rise buildings in Jakarta making the city as challenging a network environment as Tokyo, the company has also agreed a critical sale and leaseback deal for over 1500 telecommunications sites with Mitratel and dhost, while simultaneously rationalizing its estate.
"What we've said would take two years, we've completed in 12 months," said Sinha. "I can confirm to you that in three years we will be delivering recurring synergy value of $400m."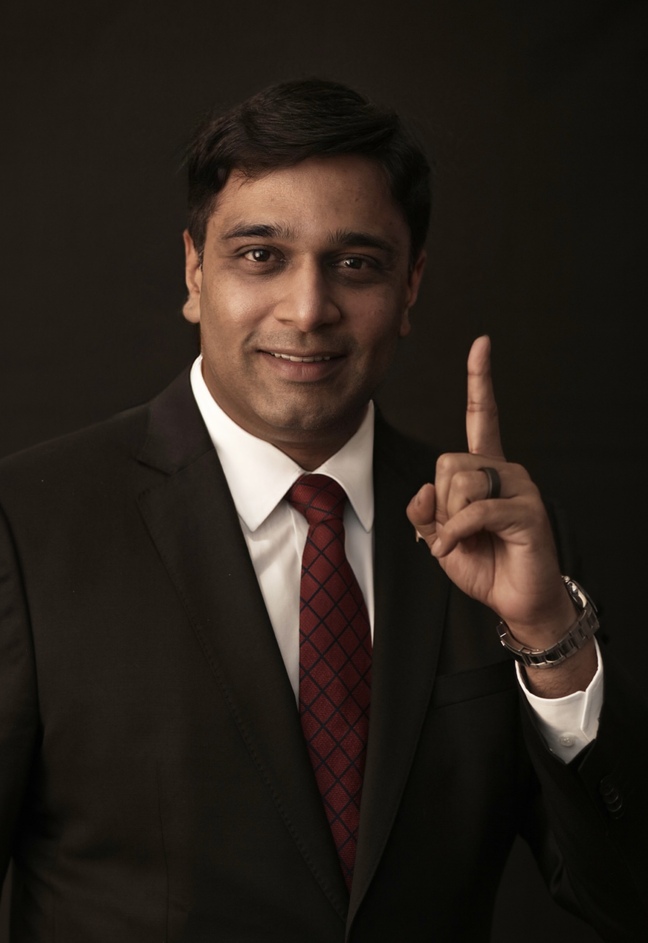 Vikram Sinha, President Director & CEO of Indosat Ooredoo Hutchison - Click to enlarge
This has vindicated the rationale for the merger, he continued. "The assets are complementary. With all these spectrum holdings this is very good for the sector. This is very good for Indonesia."
During the first year, Indosat's organic net profit increased by 76 percent. "It is important to highlight one of the challenges for the telco sector has been sustainability," said Sinha. "We can only do good for the country if we are sustainable."
But while the company has worked hard on its network integration effort, making sure that "one plus one equals 11", aligning the two previously separate corporate cultures was equally essential, and has occupied 50 percent of Sinha's focus.
This was important on a purely pragmatic level – having a workforce that was insecure about its future was a bad thing. But this also fed through to how Indosat worked with its customers, which was perhaps more important.
"We will put more focus on [customer] experience over cost." said Sinha.
Culture is as important as cost
It was crucial for Indosat to ensure it was building credibility with customers, so that they trusted the company and the services it both offers now and will launch in the future. For example, Sinha said, Indosat had worked to reduce customer churn by ensuring that value added services required two levels of authentication, and did not use auto-renewals, while deactivation required just a single click.
That might mean forgoing some revenue from these sorts of practices, he said. "But what you save is the lifetime value of a customer… customers leave you when they lose trust in you."
The aim was to ensure customers don't simply view Indosat as an operator trying to sell them services but understand that it was also helping them develop their businesses and domestic lives.
This was one of the reasons Indosat partnered with Qatar National Bank, for example, to help SMEs with digital lending to help them get connected and expand their businesses. The bigger picture, said Sinha, was that for a country like Indonesia to do well, the SMEs have to grow. At the same time, larger companies are keen to reap the benefits of industry 4.0 by utilizing private networks and stepping up automation.
"Help them make $10," Sinha said. "Once they make $10, they'll be happy to give you $2. So our learning has been, first, you connect them with a good experience."
Quality beyond Jakarta
While Indosat had excelled in its integration in the key areas such as Jakarta and Bali it was important that the newly expanded MNO took a broad view of the country and continued to develop its network – and therefore local economies – in less urban areas.
These represented massive potential, explained Sinha, with 21 million net new first-time users due to connect in the next four years - the equivalent of Australia coming online. Capturing these opportunities won't be easy though not least because of Indonesia's challenging geography and low customer density.
"We have to make sure that we bring that quality not only in cities like Jakarta, we have to bring it to all the villages," said Sinha. "So I think with this merger we have the scale."
Connecting the whole country would need a mix of services, from broadband and fiber to the home, to satellite powered services for inaccessible areas, as well as cellular mobile comms.
The 5G infrastructure would be part of this, but Indosat was mindful not to get ahead of itself. The operator has shut down its 3G network, a process that had begun before the merger leaving the focus on 4G, as well as fiber and other services.
But Indosat was also already delivering 5G using existing spectrum in selected sites - 500 in Jakarta - while Indonesia waits to set a timescale for auctioning dedicated 5G spectrum. "We are talking to partners here to see how we can get it going. We are not waiting for 5G spectrum," said Sinha. "We want to be ready.
In the meantime, and for most use cases, Indosat believes it can give customers what they want on 4G and other technologies. Indonesia still had low penetration of broadband to the home for example, at just 10 to 11 percent and it was looking at how it could address this, including via 5G but also with other forms of connectivity.
"With COVID we have seen the importance of home [connectivity]," said Sinha. "For productivity, for people to earn their livelihood, they have to be connected. For the SMEs to do well, they have to come to be digital."
This means extending coverage, and recognizing the potential of the entire country, beyond the hustle and bustle of Jakarta.
Following the merger, Indosat is well placed to do this. The company has a total spectrum holding of 65MHz right now, Sinha said, and 100 million customers. Taking into account both spectrum and revenue per customer, he said, "I think I have all the things needed to serve my customers."
To learn more about Indosat Ooredoo Hutchison, please click here.
Sponsored by Indosat.