When you're ASML, not even a semiconductor downturn can dent your outlook
Dutch lithography giant doesn't see China curbs affecting business either
While some in the semiconductor market are struggling, ASML, which produces chipmaking gear, has beaten its guidance for the first quarter as demand for its products exceeds capacity. The company also said it is still awaiting guidance on curbing sales to China.
Netherlands-based ASML reported net income of €2.0 billion ($2.19 billion) on net sales of €6.7 billion ($7.3 billion) for calendar Q1 2023, up from the €6.43 billion net sales for the final quarter of 2022 and €3.5 billion ($3.8 billion) in the same quarter a year ago.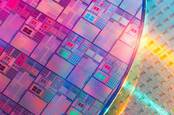 China the largest buyer of chipmaking machines as sales hit an all-time high
READ MORE
The company said its net bookings for the quarter came in at €3.8 billion ($4.1 billion), and €1.6 billion ($1.7 billion) of this pertained to extreme ultraviolet lithography (EUV) machines, used for the most advanced silicon process nodes, of which ASML is the sole global supplier.
Looking ahead, ASML said it expects net sales for the current second quarter to land somewhere between €6.5 billion ($7.1 billion) and €7.0 billion ($7.6 billion).
However, shares in the company were down just prior to the results being disclosed amid concerns over future demand for the photolithography gear that ASML builds for chip fabrication companies.
Digitimes Asia reported earlier this week that Taiwan's TSMC may cut back on orders for new EUV equipment from ASML for the first time, on the back of falling demand that may see TSMC incur a single-digit revenue decline this year.
(TSMC's Q1 results are also due this week, and at its last earnings call the company predicted it would see revenue between $16.7 billion and $17.5 billion, the first decline for the business in four years.)
ASML president and CEO Peter Wennink acknowledged that there was some uncertainty ahead for the semiconductor market as a whole.
"We continue to see mixed signals on demand from the different end-market segments as the industry works to bring inventory to more healthy levels. Some major customers are making further adjustments to demand timing while we also see other customers absorbing this demand change, particularly in DUV [deep ultraviolet lithography] at more mature nodes," he said.
But overall demand still exceeds the company's capacity for this year, and it currently has a backlog of orders worth over €38.9 billion, Wennink claimed. "Our focus continues to be on maximizing system output," he added.
For the whole of 2023, ASML expects continued strong growth, with Wennink repeating his earlier prediction of a net sales increase of more than 25 percent for the 12 months, plus a slight improvement in gross margin relative to 2022.
On the issue of exports to China, CFO Roger Dassen said in a video interview: "We are still waiting for the final detailed guidance from the Dutch authorities."
As The Register reported last month, the Netherlands has been coerced into joining US efforts to limit China's access to cutting-edge chip technology, and restrictions on the sales of advanced lithography equipment are expected to be part of this.
"We expect that we will require export licenses for advanced immersion tools," Dassen said, "and our interpretation of advanced immersion tools would be for the NXT:2000 and subsequent versions."
But it appears that ASML does not believe the restrictions will have any significant effect on its overall business.
"Based on that, we believe the impact on our guidance for 2023 or on the scenarios that we modeled both for 2025 and 2030, we do not expect that impact to be material on those expectations," Dassen said. ®