Elon Musk hit with insider trading claims over his Dogecoin crypto-hype
Claim: Billionaire banked big bread boosting bizarro-bucks
A lawsuit filed last year against billionaire Elon Musk on behalf of individuals who lost money investing in Dogecoin has been expanded to include allegations of insider trading.
Initially, the first two complaints filed against the Tesla mogul describe the dog-themed cryptocurrency as a pyramid scheme and allege that Musk tried to manipulate the market for Dogecoin – described by its creators as a joke – through public comments on Twitter and during an appearance on TV's Saturday Night Live. Now that legal challenge has grown to include fresh claims.
Essentially, Musk every so often, even to this day, draws attention to Dogecoin, after which the price jumps. For example, by tweeting memes about the crypto-coin and openly supporting its use; letting people buy Tesla merch using Doge; and announcing the upcoming launch of the DOGE-1 cubesat by SpaceX, a mission said to have been paid for in Dogecoin.
This pretty much helped fuel the coin's surge in price from about $0.003 apiece in November 2020 to an all-time high of $0.74 in May 2021 when the markets were going nuts in the pandemic. It has since crashed to $0.07 amid a crypto-winter and general economic downturn. Those who bought in on the way up and didn't sell at the right moment to take a profit are now staring at big losses, and Musk is in their sights.
His legal team in March tried to have the case dismissed [PDF], arguing that the plaintiffs' claims are deficient and that "Dogecoin is a legitimate cryptocurrency – indeed, one of the largest – which is valued at nearly $10 billion." That figure is indeed correct: its market cap is ten billion dollars.
Now the amended complaint [PDF], filed earlier this week in the Southern District of New York, makes fresh claims that Musk's actions violated the law.
Elon Musk hijacked an emergent pop-culture phenomenon to cross-promote himself and his companies and to pad his obscene fortune
"This is a securities fraud class action arising from a deliberate course of carnival barking market manipulation and insider trading by the world's richest man Elon Musk, who hijacked an emergent pop-culture phenomenon to cross-promote himself and his companies, and to pad his obscene fortune, preying on the earnest hopes of vulnerable Americans, including war veterans, blue collar workers, and the elderly," the latest complaint begins.
It goes on to cite Musk's decision in April this year to change the Twitter logo to the Shiba Inu graphic associated with Dogecoin, which coincided with a 30 percent increase in the price of the cryptocurrency, as an example of Musk manipulating the market and then trading on the results. It's claimed he offloaded more than $100 million in Dogecoin after changing that logo for a few days and boosting the price. In fact, it's said that the billionaire repeatedly traded the coin after seemingly being involved in moving the price.
It further alleges that Musk, in addition to manipulating the Dogecoin market for himself, benefits from paid influencers, or shills, who publish obsequious commentary that support Musk and his companies. It also claims Tesla traded in the currency and benefited from insider knowledge from Musk.
"Musk traded Dogecoin profitably through one or more wallets and domestic exchanges using foreknowledge then unknown and undisclosed to Dogecoin investors generally or publicly, of his own intended moves to manipulate the market," the amended lawsuit claims.
"Tesla, Inc, also traded profitably through one or more wallets and domestic exchanges during the class period, having been tipped off to this information by Defendant Musk."
Backstory
Dogecoin was created in 2013 but didn't really take off until Musk showed interest in the project in 2019. As noted in the various complaints, Dodecoin was trading at $0.002 on April 1, 2019, when an online survey proposed Musk as "CEO" of Dogecoin and Musk began tweeting about Dogecoin and advising the project's development team. By April 4, 2019, the token's value had doubled.
"In subsequent tweets, Musk, who had tens of millions of Twitter followers at the time, dubbed himself 'the Dogefather,' and has tweeted about Dogecoin over one-hundred times since then," the latest complaint reads.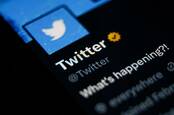 Twitter loses second head of Trust and Safety under Musk
READ MORE
The lawsuit cites various studies as evidence that Musk's tweets have moved the Dogecoin market. For example, Lennart Ante's paper [PDF], "How Elon Musk's Twitter Activity Moves Cryptocurrency Markets," says, "Based on a sample of 47 cryptocurrency-related Twitter events, we identify significant positive abnormal returns and trading volume following such events [for Dogecoin]."
Musk's remarks about Doge haven't always been positive. When he appeared on Saturday Night Live on May 8, 2021, he called Dogecoin "a hustle," and a selloff followed. Two days later, Dogecoin's market capitalization had declined $30 billion and by the end of that year the cryptocurrency had lost 90 percent of its value. The various plaintiffs in the case lost between $17,000 and $150,000 as a result.
Alex Spiro, one of the attorneys representing Musk, did not immediately respond to a request for comment. It's likely Musk's legal team will try again to have the case – described in a prior motion to dismiss [PDF] as "a fanciful work of fiction" – tossed.
By the way, Musk's tweeting has not been enough to sustain the price of Twitter, which the billionaire acquired for $44 billion and was recently valued at just $15 billion. ®