TCS bags £234M Teachers' Pensions deal as Capita set to end 29-year run
Indian firm nabs 10-year contract, taking pensions wins to £1.73B
On the back of a £1.5 billion contract win, Tata Consultancy Services is at it again, bagging a £234 million ($297 million) deal to administer the UK's Teachers' Pension Scheme (TPS).
The scheme, run by the Department for Education on behalf of public and private school teachers and their employers in the UK, currently relies on Capita, which won a four-year, £60 million ($76 million) extension to run the scheme until 2025 on a contract it first signed in 1996.
Last week, TCS won a £1.5 billion ($1.9 billion) deal with the UK's National Employment Savings Trust (Nest), an occupational pensions scheme, without outside competition, after the government decided to part ways with French supplier Atos after just 18 months.
The Teachers' Pension Scheme has about two million members and collects contributions from more than 11,200 employers, while paying out to over 700,000 pensioners and beneficiaries. It is the second largest pension scheme in the UK after the NHS.
TCS floated the win earlier this month but refused to release the winning figure, made available in tender documents published on Friday.
The current TPS contract with Capita is due to expire in September 2025, and the DfE said in 2021 that it envisaged a transition period from 2023 onward.
As part of the 10-year contract, TCS is expected to manage the scheme administration services using a "future-ready, digitally enabled, omnichannel platform," according to the publicity blurb.
The initial deal is worth £173.9 million ($221 million), with the possibility of five individual years' extensions bringing the total to £233.9 million ($297 million).
Procurement for the new deal began nearly two and a half years ago when the DfE began to "engage" the market with a prior information notice promising "an effective, fully digital, personalized service to our members with our partners."
Following the contract win, TCS said it planned to expand its already significant presence in the UK life and pensions industry by establishing a service hub in Darlington.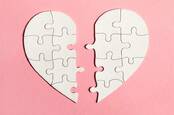 Atos and Nest part company two years into 18-year £1.5bn contract
READ MORE
The Indian firm said it would employ its BFSI Platforms to support the TPS administration. It provides "a cloud-native, as-a-service digital ecosystem," according to the company's promotional material.
In a statement, Vivekanand Ramgopal, President, BFSI Products & Platforms, TCS, said: "Enhanced customer experience has been the cornerstone of our platform's value proposition to clients in the UK pensions industry. We will continue to strategically invest in our platform and pursue our aspiration to be the preferred growth and transformation partner to life and pensions companies in the UK." ®