Metaverses are flopping – hard – says Gartner
Clunky, costly, literally sickening data silos just aren't better than the real world
Businesses are not rushing to adopt the metaverse, according to analyst firm Gartner – because it's just not very good or useful.
A document published last Friday, titled "Emerging Tech: Adopter Anti-patterns – Metaverse Use Cases Are Plagued by Low Adoption" identifies two issues that deter users from adopting the tech:
Virtual reality (VR) use cases in non-gaming environments are failing to live up to customer expectations for scale;
Immersive meetings using avatars are not yet compelling enough to create sustainable metaverse experiences;
The document – based on interviews with 52 metaverse providers and analysis of 170 adopter implementations – asserts that early adopters of metaverses "are most frequently seeking ways to improve productivity or customer engagement or address marketing, brand and sales challenges."
In the latter roles, they are most often used to create virtual shopping malls, or as environments in which to host virtual events.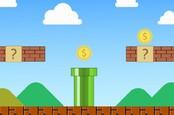 Fujitsu, Mitsubishi, pals proclaim 'Japan Metaverse Economic Zone'
READ MORE
Generation Z – folks born between 1996 and 2010 – are the only cohort tuning in to these experiences – and even they are not enthusiastic about them. Gartner's researchers found 85 percent "are really not that interested in brands operating in metaverses" while 43 percent "say they are staying away from the metaverse because they don't understand it."
That attitude comes as post-pandemic reopenings make GenZ happy to go shopping in the real world again.
Users also complain that VR experiences are physically uncomfortable, making "virtual environments challenging for many users." Many also worry about privacy and security. The cost of VR hardware is another negative for many.
Things aren't going to improve in the short term.
"Improvements to hardware, devices and VR collaboration software to mitigate these adverse reactions are still in an early experimental stage, with options varying by platform. Again, this limits scalability for such VR environments," the document argues.
Gartner also worries that virtual experiences are silos, meaning marketers will be wary that running them won't make meaningful contributions to the data they collect about customers and prospects.
Virtual meetings are also disappointments.
"These are generally fun to experience and are fine to implement on a small scale, but they are distracting to implement in the long term," Gartner's paper observes.
"Furthermore, the long-term value of immersive meetings is as yet unproven, and they are not expected to fully replace traditional videoconferencing," it adds.
Another issue is that avatars are too low-fi, and therefore make for odd experiences.
"One particular issue concerns avatars – facial expression and recognition (key for clear communications) are not always well synced with the real person," wrote a quartet of Gartner analysts. "Syncing avatars' lips, eye movements and facial expressions in real time with the person embodying it is possible but depends on sophisticated hardware, which can get expensive.
"In fact, immersive meetings are more expensive to implement," the document continues, noting that while the cost of head-mounted displays (HMDs) has fallen, adopting the hardware requires grunty computers to make them work – and still requires paying for a videoconferencing service.
"It is questionable if immersive meetings will stay afloat in the next three to five years unless product leaders can pivot these experiences into more compelling ones with clear outcomes," the document warns, bluntly.
Augmented reality (AR) is showing more promise.
"We found that AR is driving significant interest – particularly among retail organizations – and appears to be delivering more tangible value to early adopters."
Overall, Gartner recommends would-be buyers look beyond metaverse hype and instead ask what value they can derive from using these immersive technologies. And based on this document, that value will not be easily found. ®