Google uses India to test 'deliver to the house near the post office' feature
Ads and search giant also open sources offensive stereotype database, and gives Amazon a poke
Google's Indian operation will test a feature that would offer navigation based on mentions of landmarks – kind of the way people do.
In Google's outline of this "address descriptors" feature, product managers Malvi Hemani and Pinkesh Patel explain "People in India are used to communicating their addresses relative to a landmark or an area name."
Delivery riders and ride-share operators are therefore often told to deliver to a building next to a post office or pick someone up opposite a college.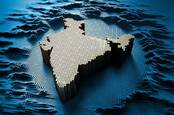 India bans open source messaging apps for security reasons. FOSS community says good luck
READ MORE
The same is of course true for anyone who lives in an area that is not well signposted. If you've ever had to explain to a driver how to bring you your pizza when they can't see your house number, you understand. No, I do not live in a fire station – there's a house next to the fire station, see it? Don't get us started.
"Through our conversations with developers in India, we've learned that they often try to mirror this way of communicating addresses by building a landmark field into the address form," wrote Hemani and Patel.
Google's therefore built that into its address descriptors service, which "shows the most relevant landmarks and area names relative to an address [using] a combination of machine learning signals on proximity, prominence, and visibility." Real-world research was also used to identify and rank relevant landmarks and area names relative to an address.
Address descriptors is currently an experiment being run in 25 Indian cities. Google's not indicated if it will ever reach other nations (please please please), but in case you're curious it's published documentation that reveals it's based on reverse geocoding lookups.
The service was announced on Wednesday at I/O Connect – a Google gabfest for developers. The event also featured news that Google has open sourced SeeGull – a database of offensive stereotypes, so you can exclude them from natural language processing models. SeeGull contains stereotypes about identity groups spanning 178 countries across eight different geopolitical regions and six continents. It also includes "state-level identities within the US and India."
Another announcement at the conference saw Google launch an accelerator for India's Open Network for Digital Commerce (ONDC) – a service that federates e-commerce operations into a single platform, so that buyers can choose from multiple suppliers instead of shopping within a walled garden.
India's government created ONDC to prevent development of entrenched e-tail monopolies.
Google Cloud has open sourced an implementation of ONDC infrastructure and core APIs, plus some "Retail AI technology that will help enhance search experiences on the network." It's offering grants to organizations to help them participate in ONDC.
This has obvious potential to generate workloads that run in Google and make the company some rupees. Google's scale also means it stands a chance of winning plenty of business – perhaps enough to irritate Amazon.com and Walmart-owned Flipkart, which are vying for domination of India's e-tail scene and are very much the sort of giant ONDC was designed to dilute. ®