Memory chipmaker Micron's sales down 57% as market bottoms out
Company eyes return to memory growth, but warns life on the China ban-list could be hard
US memory chipmaker Micron is still experiencing revenue way below last year's highs, but the company believes the industry has bottomed out, meaning prices for buyers are likely to rise again as demand picks up.
Micron disclosed in the results for its third quarter of fiscal 2023, ended June 1, that it brought in revenue of $3.75 billion, which is actually up from the $3.69 billion reported in the previous quarter, but a whopping 57 percent down on the $8.64 billion it turned over in last year's Q3.
Nevertheless, CEO Sanjay Mehrotra was able to tell investors the company had beaten its own revenue guidance for the quarter, and also said he believed the memory industry had "passed its trough in revenue" and that market conditions would begin to improve as the supply and demand balance is slowly restored.
"The ongoing improvement of customer inventories and memory content growth are driving higher industry demand, while production cuts across the industry continue to help reduce excess supply," Mehrotra said on the company's earnings call.
As a result, pricing trends are improving, he added, and Micron has greater confidence that the industry has passed the bottom for both quarterly revenue and year-on-year revenue declines.
By "pricing trends are improving," Mehrotra of course means that the slump in memory prices because of falling demand earlier in the year has slowed or even reversed, which should be seen as a warning to buyers that DRAM and flash storage prices could be on the increase again soon.
Market intelligence outfit TrendForce indicated previously that there had been a 21.2 percent drop in revenues for all DRAM manufacturers during the first quarter of 2023, with the average selling price (ASP) falling for the three major suppliers (Micron, Samsung and SK hynix).
Micron's Q3 DRAM revenue was $2.7 billion, representing 71 percent of total revenue but down by 2 percent, while Q3 NAND revenue was $1 billion, representing 27 percent of revenue and up by 14 percent.
Mehrotra inevitably discussed the embargo on Micron's products by China's Cyberspace Administration (CAC) and its potential impact on the business. He warned that sales to China account for approximately a quarter of Micron's worldwide revenue, and the company estimates that half of this is at risk.
Micron customers have been contacted by Chinese "critical information infrastructure" operators or representatives of the government over their use of Micron technology in equipment, he said, as previously reported in The Register.
"This significant headwind is impacting our outlook and slowing our recovery," Mehrotra said, adding that Micron was working to mitigate the impact.
Micron said its expectations for bit demand growth for the whole of 2023 have been reduced to low-to-mid single digits for DRAM and high single digits for NAND, which it said is well below the expected long-term figures for these markets.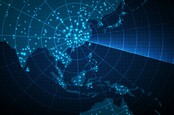 Micron warns China's ban could cost it $4 billion annual revenue
READ MORE
For its fiscal Q4, the company said it expects to see industry demand continue to improve and forecast an increase in bit shipment despite the effect of the China ban on business. It forecasts revenue to be $3.9 billion, plus or minus $200 million.
The company expects to see "record total addressable market (TAM)" during 2025, which in translation means the memory market is set to be larger than ever, along with a return to "more normalized" levels of profitability. ®