Fujitsu admits it fluffed the fix for Japan's flaky ID card scheme
Yet another snafu for digital services push
Fujitsu Japan is in the spotlight again for all the wrong reasons, after fumbling its attempt to fix the nation's troubled ID card scheme.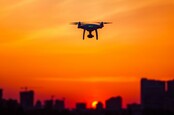 Japan Post closer to replacing snail mail with autonomous drones
READ MORE
The scheme, called My Number, aims to provide every resident with a digital ID card that will be used to access various government services and replace health insurance cards.
One use of the cards is to arrange for administrative documents to be printed at convenience stores or government offices. But that scheme has produced ongoing data leaks, as residents order documents and arrive to find papers pertaining to other people – complete with personal information.
That and other problems with My Number are ongoing, leading prime minister Fumio Kishida to admit last week that the situation is eroding public confidence in government digital services – a priority for his government as the nation is arguably a laggard in the field. The PM therefore ordered an emergency review of My Number and declared it a priority comparable to Japan's pandemic response (which, ironically, was not brilliant – in part because of the nation's dependance on analog government services).
But in the days before the PM's announcement, problems recurred.
Fujitsu yesterday admitted that on June 28 a local government authority issued a resident card – and the person who came to pick it up found it included details for another person.
That's embarrassing to Fujitsu because, on June 17, the services giant announced it had re-inspected the MCIJET application behind the remote printing facility and claimed it was complete.
Now the firm has admitted to "a failure in which data inconsistency occurred." It's asked all local government customers to stop using MICJET, so it can once again probe the cause of the problem and consider whether other aspects of its service need to be reviewed.
No timeframe has been offered for that review.
The Japanese technology icon has apologized, profusely – and not for the first time. It already issued gomen'nasai on May 1 and May 19.
Little wonder Japan's recently established government digital agency decided to avoid working with local tech giants – among them Fujitsu – as it started its push towards government services hosted in and delivered from the cloud. ®