Ripoff Vuitton handbag smaller than a grain of salt fetches $63,750 at auction
The art world is up to shenanigans again
A trendy Louis Vuitton handbag will set you back nearly $3,000 these days, but a scaled-down version has been sold for more than 20 times as much.
And when we say scaled down, we do mean scaled down – to 657 x 222 x 700 micrometers. So the proud owner who dropped $63,750 on the item through record producer Pharrell William's Joopiter auction house won't be lugging much of anything around in it unless, of course, they happen to be an ant.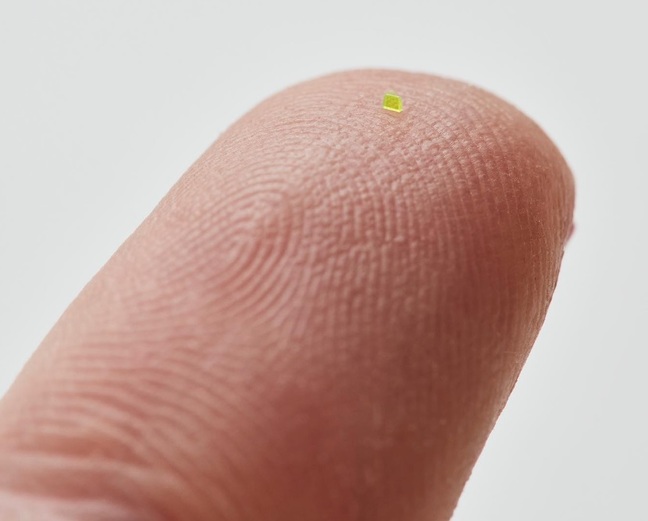 In these straitened times of economic hardship, however, it may still be large enough to hold all your human money, though we will assume the owner will not miss the cash if they are willing to spend that on something "smaller than a grain of sea salt." At least it's not an NFT, but we hope it doesn't get lost in the mail.
The project was created by Brooklyn-based art hooligans MSCHF, who kindly threw in a microscope with a digital display so viewers can marvel at the luminous green speck of 2-photon polymerization printed high fashion. Bidding started at $15,000 last Friday and ended on Tuesday so the winner may simply have ended up with an overpriced science instrument.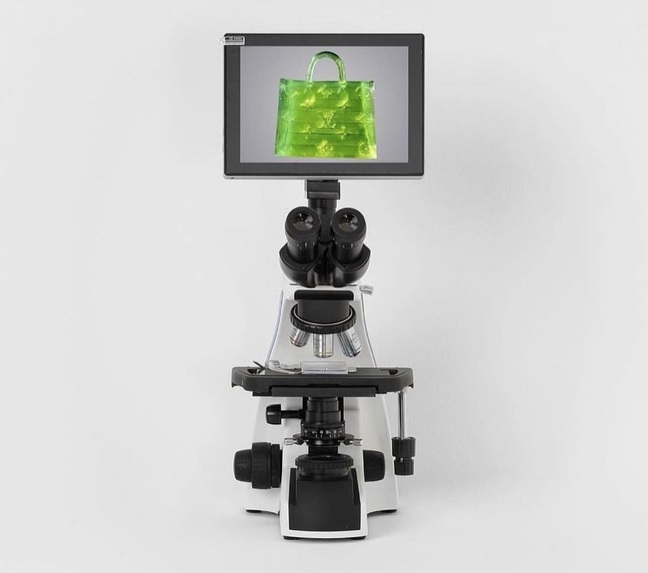 MSCHF, whose work looks like a Vice magazine cover if Vice was still cool and not bankrupt legacy media, claimed the handbag is "narrow enough to pass through the eye of a needle," adding on Instagram: "There are big handbags, normal handbags, and small handbags, but this is the final word in bag miniaturization. As a once-functional object like a handbag becomes smaller and smaller its object status becomes steadily more abstracted until it is purely a brand signifier."
As for what Monsieur Vuitton would have to say about his logo being used, MSCHF chief creative officer Kevin Viesner told The New York Times: "We are big in the 'ask forgiveness, not permission' school."
Indeed, the aptly named collective has been in hot water over appropriating trademarks before. In 2021, MSCHF was forced to recall 665 modified Nike Air Max 97s it was selling for $1,018 each under the name "Satan Shoes." The sneakers, designed in collaboration with rapper Lil Nas X, allegedly contained a drop of human blood and all but one had been sold before Nike caught wind and wanted them removed from circulation. The settlement also included the "Jesus Shoes," which we briefly mentioned in 2019.
Any similar moves by Louis Vuitton would have to actually find the handbag first. Amusingly, Viesner has admitted: "I almost hope somebody eats it."
MSCHF is not standing still, however. Its latest venture, "Pyramid Chat," is a barefaced pyramid scheme run through Discord where users buy access to the server for $8 and each person they refer earns them $5. MSCHF said the aim of the scheme was "to help idiots make a quick buck." ®