EU antitrust team closer to full-blown Microsoft probe, say sources
Despite Redmond's best efforts to convince competition regulators that product bundles are OK
European Union antitrust regulators are edging closer to launching a full-blown probe into Microsoft's bundling of products with Office 365 amid failing efforts by the vendor to deter an official investigation.
This is according to Reuters, which spoke to various loquacious sources said to be familiar with the inner dealings of the EU. The case was prompted by Slack's initial complaint of anti-competitive policies in 2020 following Microsoft's decision three years earlier to integrate Teams into the online Office suite.
At the time, Slack's general counsel, David Schellhase, claimed Microsoft had "illegally" locked Teams to its "market-dominant Office" software to "force installing it for millions, blocking its removal, and hiding the true cost to enterprise customers."
Microsoft tried to appease regulators in Europe by offering concessions, sources previously said. First it offered to stop bundling the web conferencing and messaging app with Office and then proposed to start charging different prices for the productivity software when it did or did not include Teams.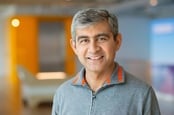 Google veep calls out Microsoft's cloud software licensing 'tax'
READ MORE
Slack said in its 2020 complaint that it wanted "fair competition and a level playing field." We asked the business, now owned by Salesforce, to comment today, but it was not immediately available and has shown no appetite for statements on the topic in recent months.
The Register asked Microsoft for its statement and a spokesperson told us: "We continue to engage cooperatively with the Commission in its investigation and are open to pragmatic solutions that address its concerns and serve customer well."
A spokesperson at the European Commission said in an emailed statement: "We have received several complaints regarding Microsoft, including one by Slack about Microsoft's conduct in relation to its Teams product, which we are assessing based on our standard procedures."
The EC refused to comment further at this time.
Bundle, bundle, toil and trouble
The antitrust wagons seem to be circling Microsoft on numerous fronts, with German cloud provider Nextcloud also filing a complaint with the EU about the bundling of OneDrive with Windows. There are also concerns from other cloud providers – both local European shops and global rivals – about the cost of running Microsoft software in their own clouds.
Microsoft settled a joint complaint brought by OVHcloud, DCD and Aruba S.p.a in March, although the contents were confidential and there is no intent to make them public, prompting critics to complain over the parties' lack of transparency.
The Cloud Infrastructure Service Providers in Europe (CISPE) trade body, backed by AWS, has also lodged a complaint with the EU about anti-competitive behavior, and has so far resisted Microsoft's attempt to resolve its concerns outside of the court system.
Google last month highlighted that Microsoft itself publicly promotes running its software on Azure as being five times cheaper than rival platforms. Amit Zavery, vice president, general manager and head of platform at Google Cloud, characterized this as a "tax" for customers that want to run Microsoft wares on other clouds.
Zavery told The Reg that EU antitrust authorities need to rectify the situation: "Any enterprise company will be impacted negatively if things are not resolved properly. I think there should be appetite [from the regulators] and I think there should be movement in that area to really put some kind of checks and balances on Microsoft's policies."
Across the pond, the Coalition for Fair Software Licensing launched last year to take on what it sees as Microsoft's "restrictive terms" and biz practices that it claims "lock in" customers. Google, meanwhile, has complained to the US Federal Trade Commission about Microsoft's alleged anti-competitive actions. ®