Another challenger to OpenAI? OK, we'll allow it
With xAI, second time's the charm, eh, Elon?
Register Kettle With so much uncertainty and hype surrounding artificial intelligence today, it's about time someone reliable, credible, and brilliant stepped forward.
Thus imagine our delight when that person turned out to be Elon Musk. On Wednesday the SpaceX multibillionaire, who helped found OpenAI in 2015, launched machine-learning company xAI "to understand the true nature of the universe," as the somewhat mysterious startup put it.
The goal of xAI so far seems to be to take ML gurus who were once at Tesla, DeepMind, Google, and Microsoft, and form a rival to OpenAI and its large language models that are being injected into various corners. Musk stepped back from OpenAI in 2018.
More will be revealed on Friday, we're told. In the meantime, what does this mean, what is going on, how does this fit in with other AI research and models, and what can we expect? We got a Kettle of our vultures together to tackle those questions, and you can play back the discussion below.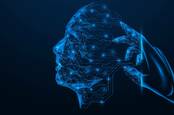 Google, DeepMind accused of 'stealing the internet' to create Bard AI chatbot
READ MORE
From top left going clockwise in the thumbnail, we have The Register's Chris Williams, Thomas Claburn, Brandon Vigliarolo, and host Iain Thomson. Our producer and editor is Nicole Hemsoth Prickett. All yours to view in just twenty seconds and a dozen of your Earth minutes.
And for what it's worth, it's not just xAI eyeing up OpenAI; there are other outfits making big language models, such as Anthropic, DeepMind, Google, Meta, Amazon, Nvidia, Salesforce... the list goes on. If Elon's goal was to spark another round of headlines about him, well, mission accomplished – dang it. ®