Microsoft co-founder Paul Allen's pop artifact stash now heads to a museum
Kurt Cobain and Jimi Hendrix's guitars, Vader's helmet, Captain Kirk's chair, and more
Paul Allen left more than just a tech legacy and billions of dollars behind when he died. The Microsoft co-founder amassed a sizable collection of unique artifacts from popular movies and music, which is now headed to a permanent home at Seattle's Museum of Pop Culture. 
MoPOP is now the owner of "thousands of one-of-a-kind" relics from the estate, the value of which the American museum didn't disclose. Among the assemblage are items that showcase Allen's love of music and fascination with Jimi Hendrix – such as one of the mega-musician's own instruments, a 1951 Epiphone FT 79 acoustic guitar. 
A hand-painted "and smashed" Univox electric guitar owned, and presumably dismantled, by Nirvana frontman Kurt Cobain is also part of the trove, as are the handwritten lyrics for David Bowie's Starman and Prince's motorcycle jacket from the flick Purple Rain.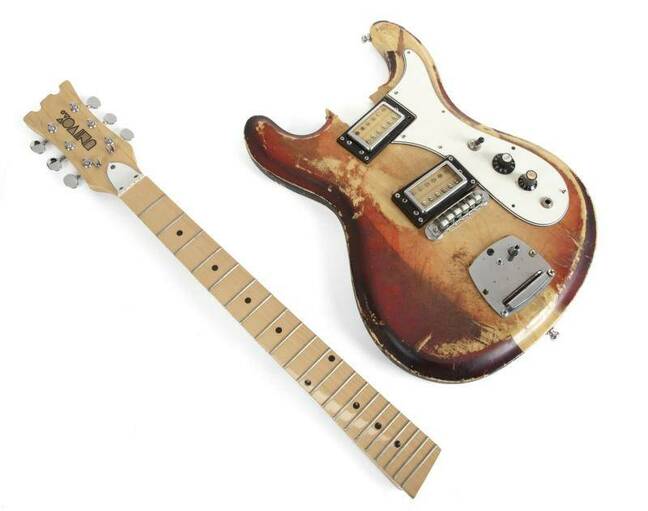 It belongs in a museum! ... Kurt Cobain's destroyed Univox guitar. Click to enlarge these snaps. Used with permission by MoPOP
Allen wasn't just known for being a music super-fan; he was deeply into sci-fi, too, as is evident from the evolution of his museum's branding and mission. MoPOP started out as the Experience Music Project, founded by the entrepreneur and philanthropist in 2000; then it became the Experience Music Project and Science Fiction Museum and Hall of Fame, formed with the help of his sister in 2004; that was later shortened to EMP Museum; and in 2016, it became MoPOP.
Two years after that rebrand, Allen died of cancer.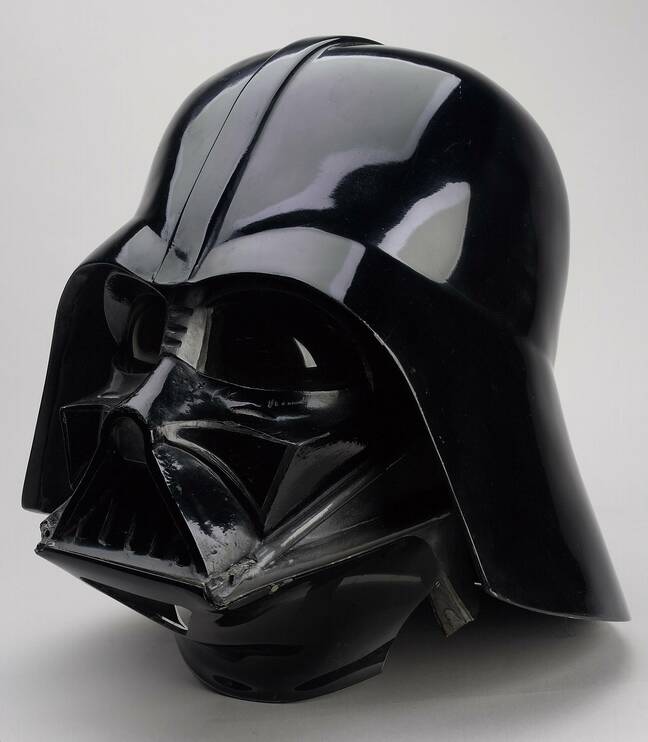 Star struck ... Darth Vader, circa The Empire Strikes Back
MoPOP is getting several items befitting those origins, such as a Darth Vader helmet from Star Wars: The Empire Strikes Back; a complete creature suit from Alien; a spinner vehicle from Blade Runner; and even original Star Trek scripts hand-annotated by the late Nichelle Nichols, who portrayed USS Enterprise communications officer Lt Nyota Uhura. Her boss Captain Kirk's command chair is part of the haul too – our personal fave.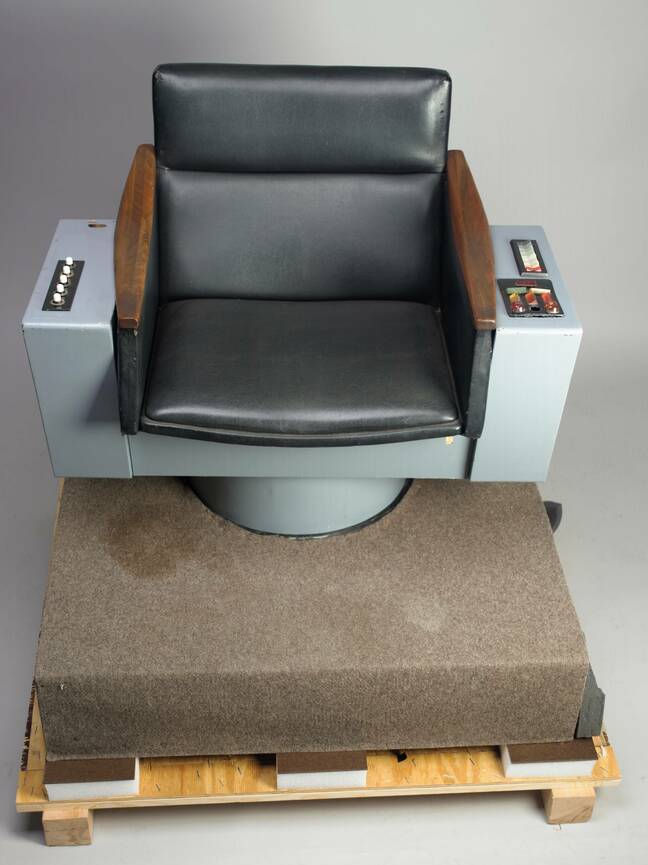 The captain's chair from the USS Enterprise ... no bloody A, B, C or D
Margaret Hamilton's Wicked Witch of the West hat from The Wizard of Oz was also among donated items from film and television history.
"This one-of-a-kind bequest reflects Paul's lifelong passion for how creativity of all kinds and spanning multiple genres is an inspiration," MoPOP CEO Michele Smith said this week.
"These artifacts and their stories wonderfully support our continued mission to use the power of pop culture to spark joy, elevate diverse voices, and to use that power to bring audiences, stories, and histories from pop culture that are not always seen on museum walls."
Several of the items were already on display, and others will be used in future exhibitions or given as loans to other museums and institutions, MoPOP said. The new items expand the scope of the 80,000 plus objects collected by the institution. ®