Microsoft maybe still dreams of bendy phones, judging from 360° folding screen patent
Could a Surface mobe with one of these displays eliminate all that bad press from the Duo?
Microsoft's first attempt at a folding phone didn't go so well, though a fresh patent from the Windows giant suggests it might be holding out hope that a 360-degree foldable screen could make the difference. 
The patent, published this month by the World Intellectual Property Organization and only just spotted, details a design for a suspiciously Surface Duo-looking folding device that ditches the gap between twin screens for a single folding one. Rather than simply closing flat like other foldable phones, Microsoft envisions this one doing something you oughtn't do with anything but the cheapest of mass-market paperbacks: fold it 360 degrees so the halves of its outer case meet. 
Other folding devices "are incapable of folding the display in the opposite direction into an open or back-to-back orientation," Microsoft said in its filing, because "these devices utilize hinge designs that would stretch and exert tensile stresses on the flexible display substrate that would damage [it] upon folding [outward]."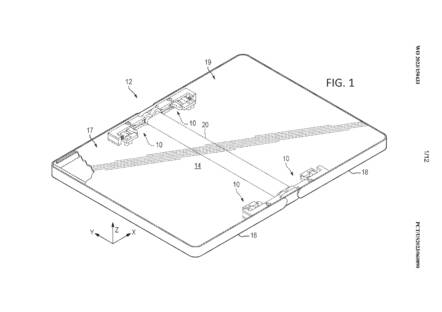 Concept illustration for a 360-degree folding screen device from Microsoft's patent application ... Click to enlarge
Samsung, the current leader in folding smartphones, previewed similar technology earlier this year, while fellow South Korean chaebol LG showed off 360-degree foldable OLED screens more than a year ago. 
In other words, Redmond isn't exactly breaking ground here. 
To relieve tensile stress on its potential 360-degree foldable, Microsoft said it designed the complicated system to translate the device's two halves toward the spine of the device in a manner that "substantially eliminates potentially damaging tensile stresses." The effect is achieved by cams that are "configured to produce a larger translation" in the position of the device's halves relative to the spine when back-to-back compared to when closed normally.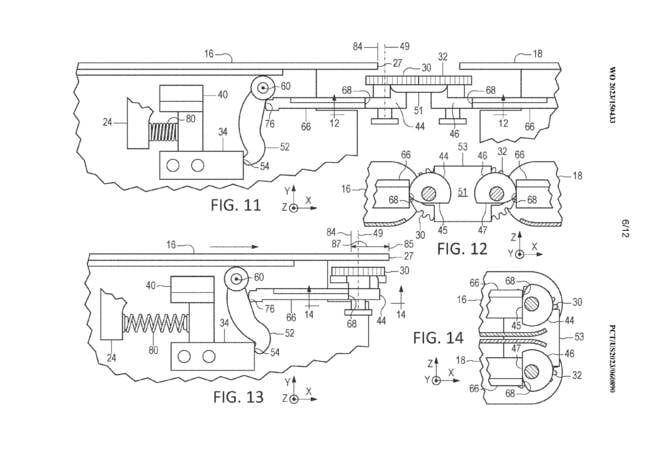 Details of the hinge design for Microsoft's 360-degree folding screen device ... Click to enlarge
The Windows maker tried twice with its dual-screen Surface Duo Android Smartphone in 2019 and 2021, though Microsoft reportedly killed the line early this year. As of writing the Surface Duo 2 is listed as unavailable on Microsoft's website. 
Whether this 360-degree foldable will emerge to replace the widely lampooned Duo is unknown. Microsoft hasn't answered questions we asked about the patent, which doesn't appear to have been granted - only published, meaning it's available for public review. 
As is always the case with patents, it's difficult to know what's a future product and what's simply a company throwing ideas at the wall to see what sticks.
Previously patented Microsoft ideas have included brain-computer interfaces and the ability for the Hololens to learn what your keys look like and find them when you can't - provided you actually want to wear the things. ®