Want tunes with that? India-made POS terminal includes a speaker
You read that right: a speaker. Because merchants like music, electronic payments, and $8.50 hardware
Indian payments outfit Paytm has launched a point-of-sale unit that incorporates, of all things, a speaker.
Paytm boasts over 450 million users of its app, which offers a digital wallet, peer-to-peer payments over India's Unified Payments Interface, and credit card services. The biz also offers payment services to over ten million merchants – a role that has made it one of India's most visible tech brands thanks to the ubiquity of its point of sale terminals.
Those terminals allow payment by scanning a QR code, tapping a mobile device, or using a payment card.
And now, they have an inbuilt speaker.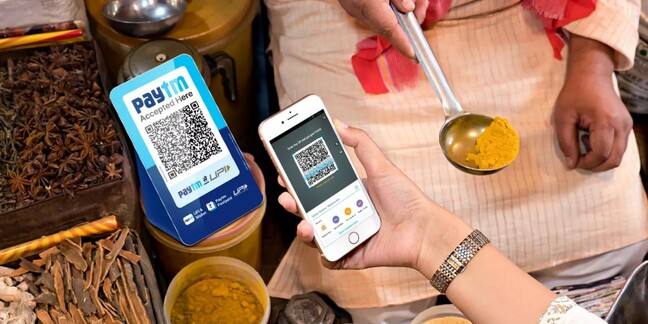 Paytm's Soundbox – Click to enlarge
Launched yesterday, the ₹699 ($8.50, £6.70, €7.80) Soundbox has all the payments functionality of Paytm's other point of sale kit, but includes a four-watt speaker and Bluetooth so that merchants can pump their preferred audio into their stores. The device boasts five-day battery life and charges over a USB-C interface.
Whatever audio a merchant chooses to play, its volume dips after a payment is made as the speaker announces the completion and value of the transaction in one of eleven languages.
In a nation where literacy rates in some states are around 65 percent, Soundbox is therefore useful for more than entertainment.
The device was announced in July, but Paytm has chosen to debut it this week – the same week in which India hosts the G20 Leaders' Summit and is expected to push for global regulation of AI, as well as perhaps cryptocurrencies. The G20 process has already seen India champion its digital public infrastructure – the set of applications it uses to run its own government digital services, which it offers free to friendly nations.
The UPI is a key part of that digital public infrastructure, and India is working to have it accepted beyond its borders.
Soundbox shows another aspect of UPI in action – by delivering a device that can help those who lack access to financial services to use electronic payments without requiring strong literacy skills. ®