Morgan Stanley values Tesla's super-hyped supercomputer at up to $500B
Musk snaps up Nvidia GPUs even as he builds Dojo. Finance bods foresee SaaSy AI, rivers of cash
Tesla's forthcoming Dojo supercomputer could add as much as $500 billion to the automaker's valuation – which currently sits at $875 billion - according to a Morgan Stanley Research note.
The financial services giant is bullish on Dojo as it feels Tesla's development of custom silicon for the super will have applications well beyond development of full-self driving (FSD) capabilities.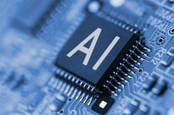 What do you mean your exaflop is better than mine?
READ MORE
"Investors have long debated whether Tesla is an auto-company or tech company. We believe it's both, but see the biggest value driver from here being software and services revenue," the Morgan Stanley note stated. "If Dojo can help make cars 'see' and 'react,' what other markets could open up? Think of any device at the edge with a camera that makes real-time decisions based on its visual field." And insert Dojo, presumably.
Morgan Stanley has therefore increased its target price for Tesla shares from $250 to $400 apiece.
Developed in-house by Tesla, at a cost of perhaps $1 billion or more, Dojo's architecture bears little resemblance to general purpose AI accelerators designed by the likes of Nvidia, AMD, and Intel. Instead, the entire system — compute, networking, IO, even the instruction set — were developed to process large quantities of telemetry gathered by the many sensors and camera built into Tesla vehicles.
The supercomputer was said to be put into production over the summer.
Dojo's key component is the D1 AI accelerator processor, which features 354 custom CPU cores. Twentyfive of these chips are meshed in a 5x5 grid using TSMC's chip-on-wafer-on-substrate (CoWoS) packaging tech to form the Dojo training tile. As Tesla explained at 2022's Hot Chips conference, six Dojo training tiles are networked together to form the V1 system, which is supposedly capable of one exaFLOPS of BF16 compute.
Tesla CEO Elon Musk claimed in July this year that the complete Dojo supercomputing cluster could exceed 100 exaFLOPS once built.
"With significantly increased computing power and faster processing speeds (latency) Tesla's path to monetizing vehicle software can materialize sooner," the Morgan Stanley research note continued. "We expect recent charging station cooperation will extend into FSD licensing (discussions ongoing) and operating system licensing."
In other words in addition to being able to sell Tesla vehicles, Dojo could see Tesla become an AI-as-a-service provider to automakers that need FSD capabilities.
Before it gets into the SaaS business Tesla needs to finish building Dojo.
While it works on the super, Tesla has invested in alternative AI infrastructure. Last month, the automaker revealed a cluster packing 10,000 of Nvidia's fastest and most expensive H100 accelerators. The deployment is nearly twice the size of the automaker's previous A100-based compute cluster and should deliver roughly 40 exaFLOPS of peak FP8 performance. ®