Textbook publishers sue shadow library LibGen for copyright infringement
Yet another attempt at a permanent takedown – but will it stick?
A group of large US science and education publishers are trying to get "notorious" online database Library Genesis – known by students as LibGen – kicked offline and claw back some of the cash they allege the owners made from copyright infringement.
The suit, filed in a New York federal court [PDF], asks for a legal order "requiring the transfer of the Libgen domain names to plaintiffs or, at plaintiffs' election, canceling or deleting the Libgen domain names," with the idea of frustrating visitors - mostly students - believed to number in their millions. The filing said that according to similarweb.com, the sites collectively were visited by 9 million people from the US each month from March to May 2023.
The suit alleges that several of the Libgen websites solicit "donations" from users. "These solicitations are in English and seek payments only in Bitcoin or [Monero]." It adds: "one Libgen Site reports that it has raised $182,540 from donations since January 1, 2023."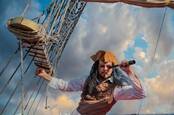 Z-Library operators arrested, charged with criminal copyright infringement
READ MORE
The publishers also claim the people who run LibGen – named in the suit as Does 1-50 and whom it says "are believed to reside outside of the United States at unknown foreign locations" – derive "revenue from interstate or international commerce, including through advertisements."
It goes on to add:
Defendants compete directly with Plaintiffs by distributing infringing copies of their works for free, displacing legitimate sales. When a consumer obtains Plaintiffs' works from the Libgen Sites instead of through legitimate channels, no remuneration is provided to Plaintiffs or their authors for the substantial investments they have made to create and publish the works.
The textbook publishers claim that "through social media and from their peers, students are bombarded with messages to use the Libgen Sites instead of paying for legal copies of textbooks" – thus depriving the publishers and the authors they represent of their income.
The suit also asks for damages without detailing an amount, although it asks for "an accounting and disgorgement of Defendants' profits, gains, and advantages realized from their unlawful conduct." The complaint claims the ads are in English and for various "US products, such as browser extensions and online games". The suit adds that some "also appear to be phishing attempts, which can result in users downloading a virus or other malicious program onto their computers."
The lawsuit also calls out Google and "other intermediaries," US companies it claims help LibGen "conduct their unlawful operations" – "NameCheap for domain registration services, Cloudflare for proxy services, and Google for search engine services." It goes on to include a screenshot of Google's "knowledge panel," which it says "describes Libgen as a site [that] enables free access to content that is otherwise paywalled or not digitized elsewhere."
It remains unclear how successful this action will be, although it does not rely on the defendants showing up, as the publishers' lawyer Matt Oppenheim told The Reg, saying: "US court has authority to order the transfer of a domain when a rightsholder makes a showing that the remedy is necessary to stop the infringement. If Defendant elects not to appear in the case, that does not undermine the Court's authority."
Back in 2017, several domains of the controversial academic paper filesharing site Sci-Hub were made inactive following a court order and Dutch science publisher Elsevier won a $15 million order against its operator, Kazakhstani computer programmer Alexandra Elbakyan, earlier that year. Sci-Hub's stated goal is to make research papers free to access for the betterment of academia – ostensibly by nicking millions of pieces of research from behind science publishers' paywalls. It is believed pirates crack the paywall using leaked credentials from the research orgs.
However, not only have journals taken Sci-Hub to court for breach of copyright on multiple occasions, it appears to have simply migrated domains, and increased its following.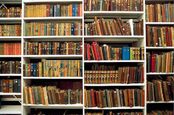 Sci-Hub domains inactive following court order
READ MORE
Separately, in a proposed class action filed earlier this month, US novelist Michael Chabon and several other writers accused OpenAI of copyright infringement, alleging it pulled their work into the datasets used to train the models behind ChatGPT. In addition to alleging copyright infringement based on the claims that ChatGPT trained on the copyrighted works at all, Chabon et al are further alleging that, rather than have its AI train on copies of the plaintiffs works that were paid for, the AI business got its hands on one of its "internet-based book corpora," referred to by OpenAI as "Books2," by scouring "infamous 'shadow library' websites." The lawsuit alleges these include "Library Genesis ... Z-Library, Sci-Hub, and Bibliotik, which host massive collections of pirated books, research papers, and other text-based materials."
In November last year, in a Brooklyn federal court, an indictment and a complaint were unsealed charging Russian nationals Anton Napolsky and Valeriia Ermakova with criminal copyright infringement, wire fraud and money laundering for operating Z-Library, an online e-book piracy website. According to the Eastern District Attorney's Office, they were arrested on November 3, 2022, in Cordoba, Argentina, at the request of the United States. At the same time, Z-Library's network of online domains was also taken offline and seized by the US government under a court order. ®