Presidential candidates
The question remains as to whether Nintendo can change enough to make that happen. The Wii U could be taken as evidence that Nintendo's teams are struggling to produce games to deadline in the HD era.
The Wii U's painfully slow home screen and drip feed of Virtual Console games was all but unforgivable.
Hence, whoever takes over from Iwata will have to address how the various Virtual Consoles from across its consoles port to the NX. Now must be the time when portable and home console Nintendo accounts are unified, so that digital games previously purchased are recognised, rather than brushed under the carpet.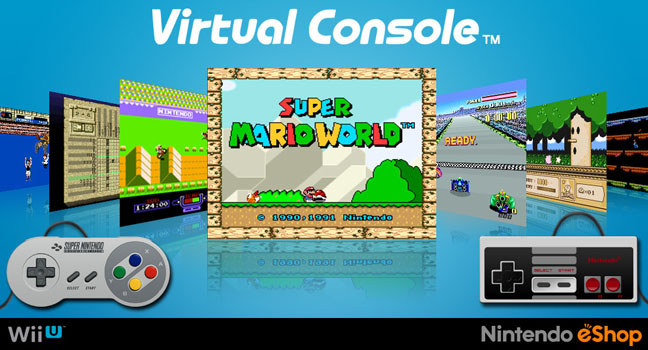 Play old games on the Wii U thanks to the Virtual Console
Quite who will be handed the keys to the Mushroom Kingdom remains unclear. Nintendo of America CEO, Reggie Fils-Aime is the company's most recognisable suit having become as part and parcel of Nintendo's E3 pantomime as Iwata himself.
The genius that is Shigeru Miyamoto might also be the natural choice for many. But wouldn't we really have Mr Miyamoto dealing more with hardware and software than shareholder meetings?
Nintendo of Europe president Satoru Shibata must also have one eye on the throne. He has the obvious advantage over Reggie that he would represent a Japanese man at the head of a Japanese company – a status quo that board members would surely crave.
Regardless of who does pick up the reins, all that can be said of Iwata himself was that he was a selfless leader who delivered some of the most incredible breakthroughs in the history of gaming.
Reggie Fils-Aime warmly described his 'intelligence, creativity, curiosity and sense of humour', as key attributes, and talked of Iwata's challenge to his staff to 'engage, excite and endear' fans. As just one of those fans, one who was fortunate enough to meet him, I know I can safely say he'll be missed. ®
Similar topics