Original URL: https://www.theregister.com/2007/02/01/counterfeit_arrest/
California man busted for software piracy
Dissatisfied customers led to his demise
Posted in The Channel, 1st February 2007 21:48 GMT
A Southern California man was arrested for allegedly producing and selling thousands of dollars worth of pirated software from Microsoft and Adobe, according to the Riverside County Sheriff's department.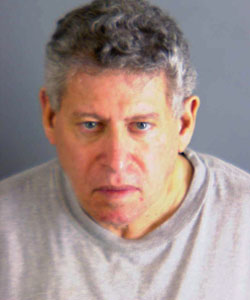 Gad Zamir, 64, was apprehended after authorities armed with a search warrant found $13,000 in cash, about $283,000 worth of counterfeit software and 15 computers. The arrest stemmed from an eight-month investigation.
Although warez are often crawling with bugs and spyware, it's hard to argue that they don't represent significant savings. Zamir sold copies of Microsoft Server SQL 2000 Enterprise for $7,750, just 31 per cent of the retail cost of $25,000 when it was released. He hawked Adobe Photoshop Creative Suite 2 for about $280 versus a retail price of $500.
The piracy reaped Zamir the handsome sum of $750,000 since 2000. The suspect used hacked serial numbers to activate the software, according to TV station KESQ, citing detectives. Some of Zamir's customers complained to Adobe and Microsoft after they learned the numbers weren't authentic.
Zamir sold the contraband on major online auction sites.
Press release is here. ®