Original URL: https://www.theregister.com/2007/08/18/opera_ceo_interview/
Thinking outside the Opera box
Von Tetzchner sings to El Reg
Posted in Channel, 18th August 2007 08:02 GMT
Interview Some of Opera's long-term bets are beginning to pay off. The Norwegian web pioneer has invested in TV and mobile for years, and now Nintendo's hit Wii console has put Opera into more than eight million living rooms. Mini has made the web usable on millions more phones. And the most recent major release of FireFox has been met with pushback on its performance, usability, and security.
This week we caught up with Opera founder and CEO Jon von Tetzchner to discuss this, and some of the thornier challenges facing the company.
So we started with a biggie - was the web leaving Opera behind?
Isn't it just getting harder to keep up with the web, especially on mobile?
Software engineers will always find ways to make a device seem slow. I'm a software engineer - I know I did. With Opera Mini there are some things that may not work, but most things work very quickly. We did visual comparisons of Opera Mini in the labs, using the same websites Steve Jobs used at the launch of the iPhone demonstrating how quickly it runs on GPRS agains the iPhone on Wi-Fi. On GPRS, Mini is faster. We did it for fun.
Opera Mini is not the same as the browser you have on iPhone, or desktop Opera - there are things Opera can do that Mini can't do, but for most general uses Mini does the job.
Andrew Brown, a big fan of Opera, wrote that he chose to move to FireFox because it was more compatible with new websites, partly citing Flickr compatibility. Do you feel you're falling behind?
We've always been moving in a space where people come up with their own ideas all the time. Now Netscape 4 is out of the market, so compatibility with that isn't so important; IE6 is fading, while IE7 has more compatibility - does that mean problem has gone? As people make more and more applications we see more and more standards. IE in particular has its own stuff, but that's part of the reason us, Apple, and Mozilla work on submitting new standards to the W3C, and getting them adopted. So we're quite optimistic.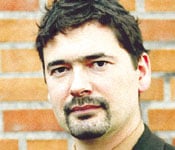 Opera CEO Jon Von Tetzchner
It's a chicken and egg situation, which means we need to get more users. And we are. We have by far the most used mobile web browser. Net Applications' survey is showing Mini as the fifth most used browser in the world and in some countries it's beating Safari, and others it's beating Mozilla. The Nintendo Wii is also helping and we're working on new version coming out.
We're also spending time with the services, with Google and Yahoo! discussing compatibility.
To be frank, it's not difficult for them to make this work. There's one guy who fixed bugs in Google and he used a JavaScript thing for Opera which fixed Maps and Mail. We are also actively doing what we can - changing how Opera identifies itself is often enough to fix the problem. We'll do whatever it takes.
Opera market share is increasing, and we're putting more and more effort into hiring new people. This is not an issue that only we face. Recently, I read that 10 per cent of UK sites didn't work in FireFox, while a fair amount of people have told me their sites don't work in IE7. Safari has more problems than Opera.
We believe that with the efforts overall the browsers are becoming more compatible. The problem is going to be less and less there. There is a difference between countries where we have a 10 per cent share. In Russia, Ukraine and in Northern and East European countries we have between five per cent and 10 per cent, and some above 10 per cent share; Japan similar.
On mobile networks the latencies are still big, but surely the screens and the devices will always be smaller than the desktops web designers are targeting?
Heh. When you think of a web designer it's a guy with a big computer, a big screen and direct connection to the service. Some of these guys look differently when they use their own services on location.
But stats are showing up on the Wii. There's traffic coming from something other than the desktop, that is going to be significant. People are already taking Wii into consideration - some fairly big companies are optimising it. Google, Yahoo" and YouTube are optimising for Wii so that you do't have to do a lot of work, for example, sending something that doesn't require you to zoom in on the TV, for example. These are important.
With Mini being popular they're thinking about this and more. I'm certain this is a trend that's going to continue. For example, using hovers doesn't work well on a device where you don't have a cursor, such as the iPhone.
Something for web designers and us to think about too.
Mini has its roots in the caching service you rolled out years ago. But the business model for Mini has changed over time. Can you take us through the evolution of that?
Actually, from the first version of Mini it's been free to end users. We're trying to learn from the desktop experience we had. People were saying, "we love Opera, it's the best browser", but we were held back by the business model.
We tried an ad-supported model for a while and the ad revenues continued to increase - although we never made money off the advertising, to be frank. Then there was a negative focus on ad-supported models, because a lot of the apps out there, such as LimeWire, were spying on the end user. Then we saw how FireFox got a big market share in a short space of time. That business model - we make deals off search side revenues - has allowed us to grow, and grow market share.
So we're able to invest more and money on desktop.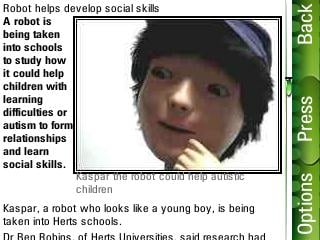 Opera Mobile running on the Motorola Z8
Does Mini make money?
We're not making money off Mini at this time. But we have achieved one billion page views, and so we believe we can have business models with Mini that don't upset users. We make money through operator deals and the Yahoo! deal, for example. We're also offering it on the server side. T-Mobile, Vodafone, Telfonica, all get specialised versions with their own front pages - and they pay us for the hosting.
There's been some controversy about the dependence of FireFox on Google. The company has gained at least $50m a year from Google. Do you feel Google "owns" you?
If you look at our numbers we're not receiving those kinds of numbers - but with Google and Yahoo! and companies like that, Amazon, they raise revenue for us - that allows to have free desktop browser.
I believe we have a good business model and it is good to focus on the best product for the end users - we don't have to charge.
Do you feel FireFox is compromised by that relationship?
I don't know what kind of relationship they have, but I think there's nothing wrong with that business model. We were the ones to start it - we were the first to put a search bar in the browser. People think this is a good thing. This helps Google, given they are the default in this, but people can choose to go with others. It's good we can give it away for free giving away a.. same bar.
Do you detect a disenchantment with the performance and user experience of FireFox 2.0?
We just try to focus on our side. We've always focused on a somewhat richer interface. We've had a lot of negative comments ourselves over the years; for example, when we introduced tabbed browsing a lot of people said it doesn't make sense. We've introduced things like zooming, mouse gestures and the like - and we find they find their way into other browsers; tabs found their way into IE7. We are being copied, but we would like to focus on features and giving users a good experience. We favour a fairly minimal UI, but not requiring you to install a lot of plug-ins. We know there is an Opera plug-in for FireFox, which is actually 15 different plug-ins in one. Now adding one or two plug-ins is OK, but if you add 15 to 20 then it impacts performance.
How?
It's easier to be efficient if you're coding every piece of the code yourself. I've seen it myself. Someone on a core part strives to make their part really efficient; then someone on the UI side makes something simple but that makes heavy demands. It's easy to think, "something I do doesn't have to be that efficient", but it does. For example, in one of our builds we noticed the progress bar loading was taking up 25 per cent of the CPU.
I'm still amazed Opera has such a tiny footprint
This has been a focus for us - Opera runs on 10 year old hardware. But we noticed external code takes up time and we write our own libraries. There are libraries out there that satisfy a lot more different kinds of programmers - but when you use it your program becomes bigger and slower.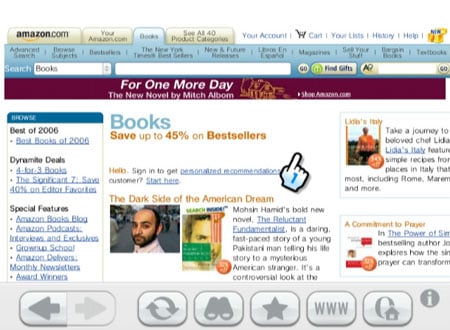 The Web on TV: Nintendo Wii's Opera browser
What are you doing with the built-in Mail? It got an amazing reception when it appeared, but there are lots of complaints about it not being updated. Or there are tiny features that would sway people to make it their default mail program that never get implemented...
I think we need to look at ourselves in the mirror, and say there's something to your point.
We are addressing it. In the next version there's a significant back end improvement and some front end improvements. This is a product we believe is very important. I use it for everything I do. I have 300,000 to 400,000 mails in my system.
The choice of mail applications is poor on Windows. And Outlook is the most targeted for security. At Opera you're banned from using Outlook. We don't mind people trying things, but one of our sales guys got a virus and started spamming customers. That's stupid. We can't have that.
There are some interesting applications on Wii - particularly the Orb hack - where people take advantage of the browser to play their own music and view their own the photos. That's using the browser as plumbing rather than platform...
There is a natural direction with more things being connected - Orb is a very interesting example of that. With services like YouTube, you are now using your TV. This is one of the biggest installations of internet TV in the world now, Wii. People use it to browse around - but also to download small videos from YouTube - it becomes nautral to do that. Natural. It's a great showcase, because we have by far the best browser you can get on TV today.
Is Opera Mobile stagnating? It doesn't have the focus of Mini, it seems.
Stagnating? No.
What's happening is there's a new version in the works based on Opera 9. On Opera Mobile 4.0, we're introducing desktop mode and zooming. The desktop mode is based on a new kernel. The Opera 8 browsers are based on what we call Core 1, while Opera 9 is based on Core 2. There are significant changes under the hood.
We see Mini and Mobile as complimentary products. Mini runs on Java, and there's a Brew version in the works that I'm very enthusiastic about, it's going to be great. We went away from doing just smartphones to BREW, P2K Motorola and many other phones.
Aren't widgets are a security nightmare?
When you start to combine web code with the rest of the system you're opening yourself up to issues - you have to watch what you're doing there. It is difficult, but everyone wants to see power in these devices; you have to make some APIs available to access the underlying system. But we definitely don't want to be doing something like ActiveX.
One has to be realistic, but there isn't a single app that hasn't had a security issue at one time or another; again, I do believe it's the safest way to do things. There are so many things you'd like to do, and it's better to do it web-based than natively. There's going to be more and more service components in there; more and more applications are web-based. Whether you call it a service or not isn't neccessary, but it's combing communication to a server and there's a clear trend to web-based solutions and it started with the web being made, and is being intensified with apps Google is making. ®
Jon von Tetzchner co-developed the original Opera browser while working in the labs of Norwegian telco Telenor. He founded the company in 1995, and took it public in 2004.
Bootnote
Out of curiosity, I asked Jon what was his mobile browser of choice. He said nothing could quite match the usefulness of his favourite phone: the Nokia 9210. Not a member of the Cargo Cult then. ®