Original URL: https://www.theregister.com/2008/05/15/sun_rich_client_adobe/
Adobe lands Sun Java rich-client CTO
Swings for Flex-based RIA
Posted in Software, 15th May 2008 19:34 GMT
Sun Microsystems' desktop division CTO has defected to Adobe Systems. It's the latest installment of musical chairs between vendors jockeying for developers building rich internet applications, and highlights Sun's weaknesses in this already competitive field.
Twenty-one year Sun veteran Hans Muller this week started working at Adobe Systems on Flex, the company's cross-platform framework for building media applications for different browsers, desktops and operating systems.
Muller spent his days at Sun focused on GUIs, leading all of the company's client Java work. Muller also led Java Community Process efforts on a "simple" application framework for Swing desktop applications. He has now pulled back from this gig.
While not the first Sun employee to join Adobe this year working on Flex, Muller is certainly the highest ranking. Chet Haase, an architect in Sun's Java client group and author of Filthy Rich Clients: Developing Animated and Graphical Effects for Desktop Java Applications joined Adobe in February.
A Sun spokesperson told Reg Dev Muller and Haase had left voluntarily and neither had been laid off, as part of the plan to cut between 1,500 and 2,500 staff by the end of this year to reduce costs.
Both departures follow former Sun software executive vice president John Loiacono's exit. The well-coiffed one joined Adobe in March 2006 as vice president of the creative solutions business responsible for Flash along with content creation tools. Loiacono served nineteen years with Sun.
The fact that Muller and Haase jumped rather then being pushed won't look good for Sun or its RIA strategy.
A trend appears to be emerging among those working in Sun's RIA technologies to find a home with a company where the technology is more established - read: actually exists - and the job prospects potentially more secure.
A year since announcing JavaFX at JavaOne 2007, Sun still has no finished code. The company instead used this month's JavaOne to promise "early access" tools in July, with a version of JavaFX for the desktop in the "autumn". JavaFX for cell phones and TVs are not due until next spring - two years after Sun unveiled JavaFX at JavaOne 2007.
The traffic is not all going Adobe's way; it has to be said. Adobe recently lost one of its veterans to an RIA newbie, with the long-serving Mark Hamburg leaving to work on Microsoft's "user experience" after 17 years. Hamburg had worked on Adobe's Photoshop from the early days.
Neither do two departures represent a flood of exists.
The decision of these former Sun employees to join Adobe does, though, highlight the fact Sun's primary RIA competition is Adobe rather than Microsoft, which is pushing its Silverlight player and tools. Silverlight got a boost this week as the open source project putting Silverlight on Linux - Moonlight - released its first implementation.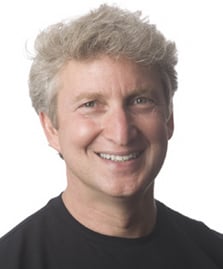 Sun's Green: "Incremental tools" coming
While Silverlight and Moonlight use Microsoft architectures, the playing field for Adobe and Sun is Java. That means the squeeze is on for developers working with Java and Swing-based interfaces, and also Adobe's tools and software.
Adobe and Sun co-operate on Java and Sun has promised JavaFX will interoperate with Adobe's tools. Sun recognizes it cannot do without Adobe on content creation tools for RIA, and says it does not want to re-create existing tools. Let's be honest: it couldn't if it wanted to.
However, Sun is talking about offering its own tools for creators of content. Sun distinguished engineer and chief technology officer Robert Brewin told press at last week's JavaOne: "There will be design tools coming from Sun for content authors". He added that had been the part Sun didn't demonstrate during public keynotes.
It's the shape of those tools that's in question, and how far they overlap with Adobe.
Rich Green, Sun's software executive vice president, told Reg Dev Sun's goal is to "work its way up to design tools". These will be "incremental tools" for Java developers, which plug in to Sun's NetBeans framework and IDE and into Adobe's software. He said Sun's tools would handle objects and events in ways not currently provided by Adobe's tools.
"We are working on a set of tools that will be of incremental valuable to them," Green said.®