Original URL: https://www.theregister.com/2009/11/13/ventblockers/
Dirty, dirty PCs: The X-rated picture guide
Horror beyond human imagination
Posted in Bootnotes, 13th November 2009 11:00 GMT
Ventblockers Our shock picture last Friday of a Quatermass-style lifeform lurking inside a PC prompted a flurry of snaps forwarded by readers who had similarly confronted unspeakable horrors.
We gather that many of our correspondents are responding well to therapy, and could be back working in PC maintenance in five years or so. Others, sadly, are condemned to spend the rest of their days in a padded room gibbering about alien beings like that unfortunate bloke from Quatermass and the Pit who sees a hellish vision of Mars inhabited by Red Planet bouncing insect creatures.
Well, flamethowers at the ready. We're going in...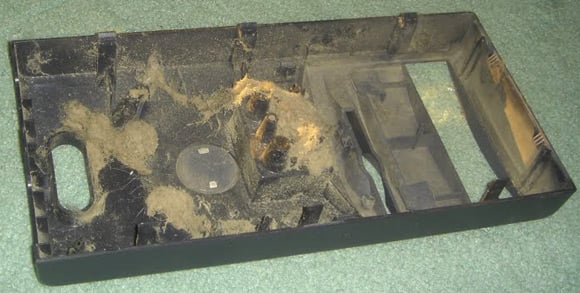 A gentle start there, courtesy of Rob Dege and the front panel of a client's PC. Definite signs of proto-life.
Next up, Neil Cameron-Rollo, who says this machine was still working...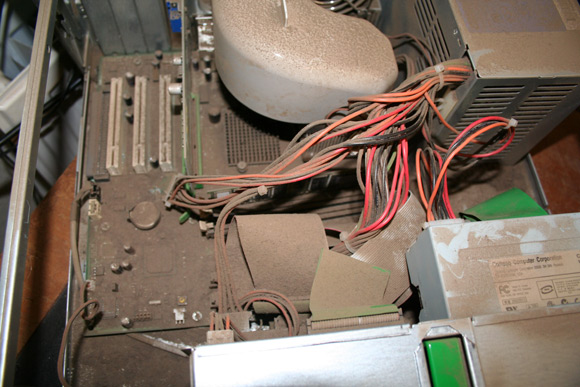 ...as was this one, claims Stuart Green, "until we cleaned it":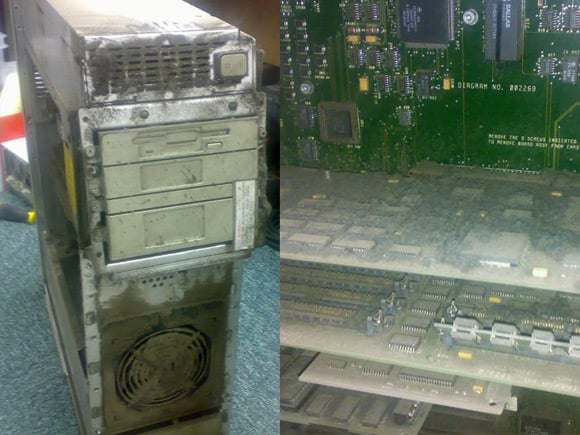 Not nasty enough for you so far? Try this, from Rob Fisk, who notes that "the mail room with its proliferation of pesky paper particles perhaps had not been the wisest choice of location" for this server: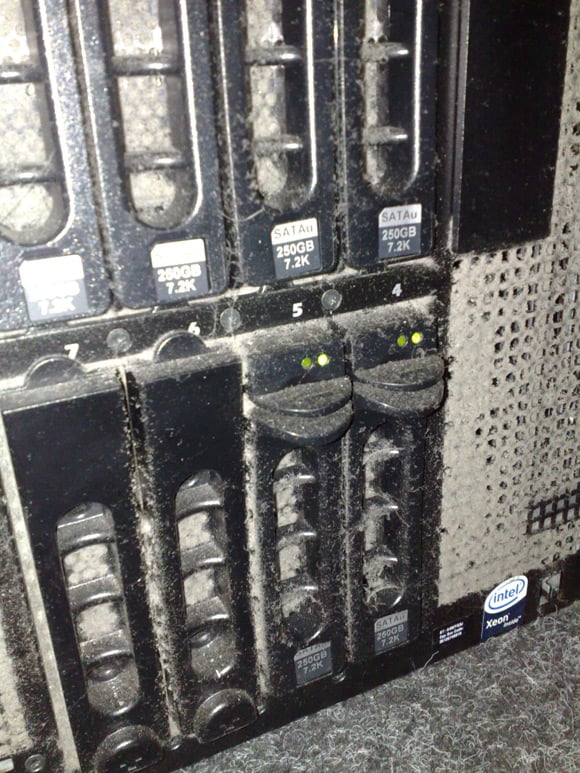 That's just 4-6 weeks of build-up, Rob reckons. Here's something unpleasant from Michael Siwinski, which we believe took a bit longer to culture: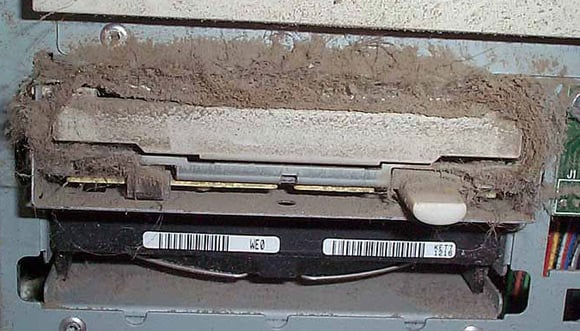 Michael says he didn't take a picture of what was inside this floppy drive slot, but he's probably just sparing us the terrible truth.
More incipient life now, starting with this beast from Eddie Abbot's repair shop: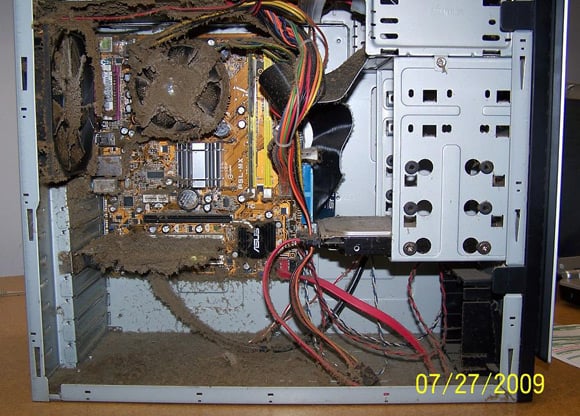 John Boyarsky demonstrates what five years in close proximity to a smoker can do to a G5 Cheese Grater...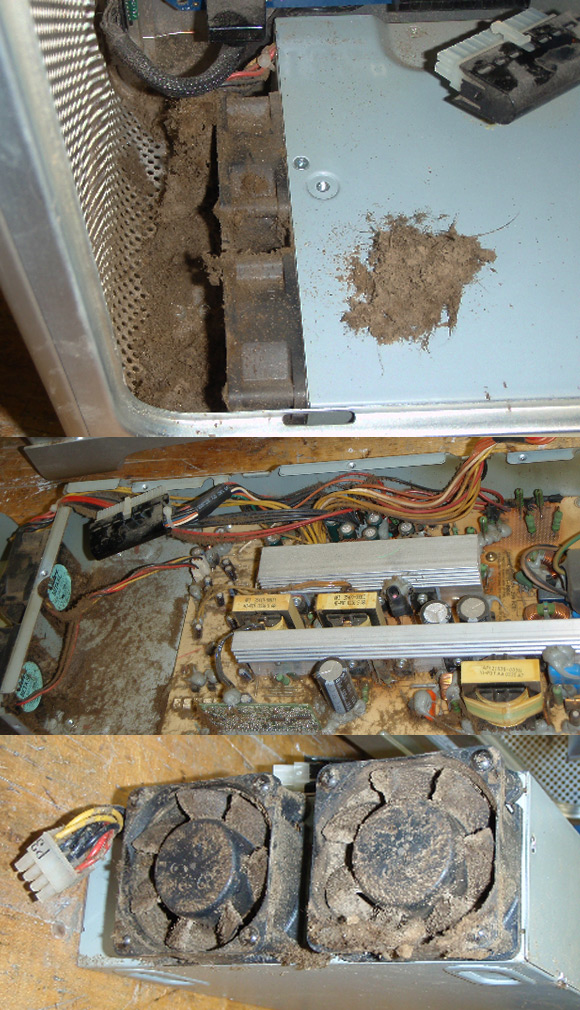 ...while Kulwant shows the long-term effects of a dog wrapping itself round the box for its afternoon nap: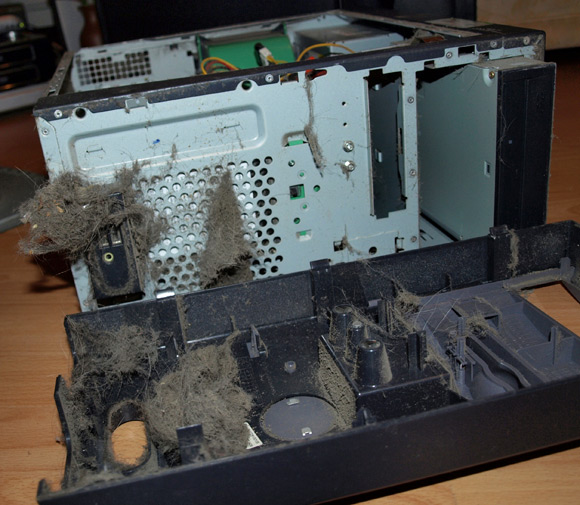 James Cady offered this disturbing image of a foetal alien dust-being...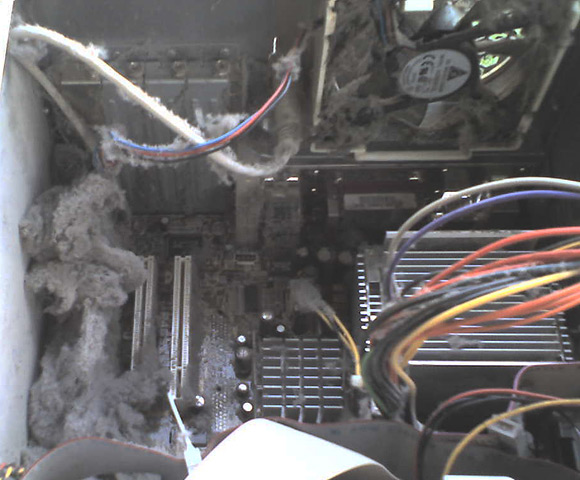 ...which will eventually burst through the vent slots and begin to absorb other lifeforms, kicking off with that sleeping dog and eventually working its way through the entire crew of the Antarctic base: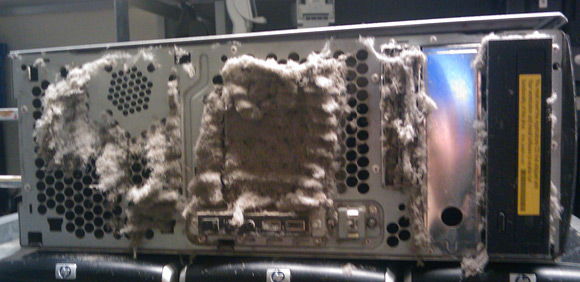 And if there's not a handy canine host in close proximity, it could always try this tasty desktop snack served up by Dave Henniker: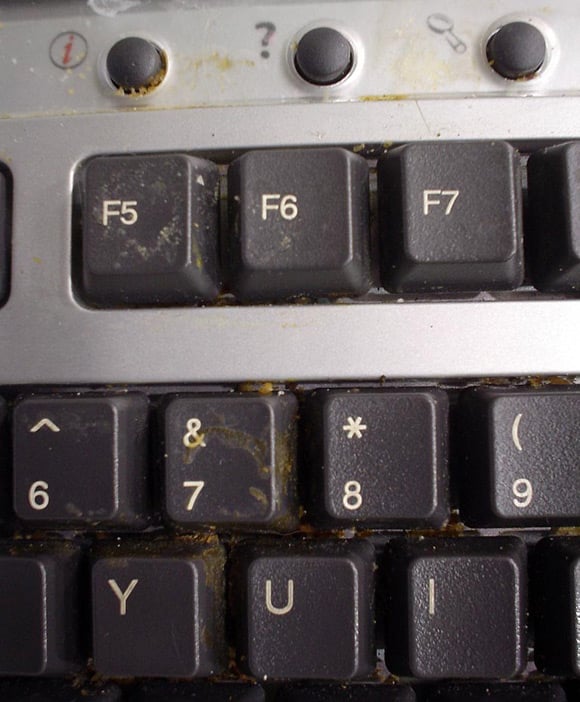 Yup, signs of Pot Noodle there, and no messing.
Of course, we also have evidence of indigenous creatures making themselves right at home inside people's PCs. John Warren says he worked on this one last week, and explains: "All the little brown things you see in the spider webs are dead roaches and the black specks poo."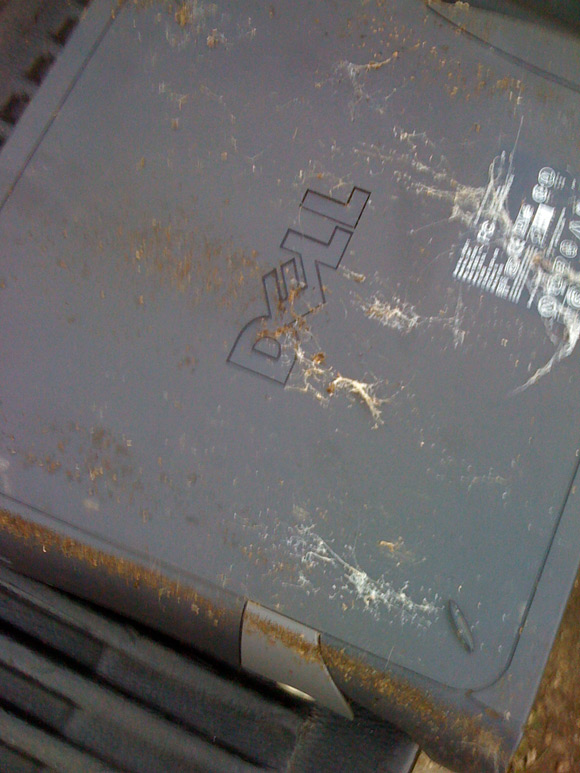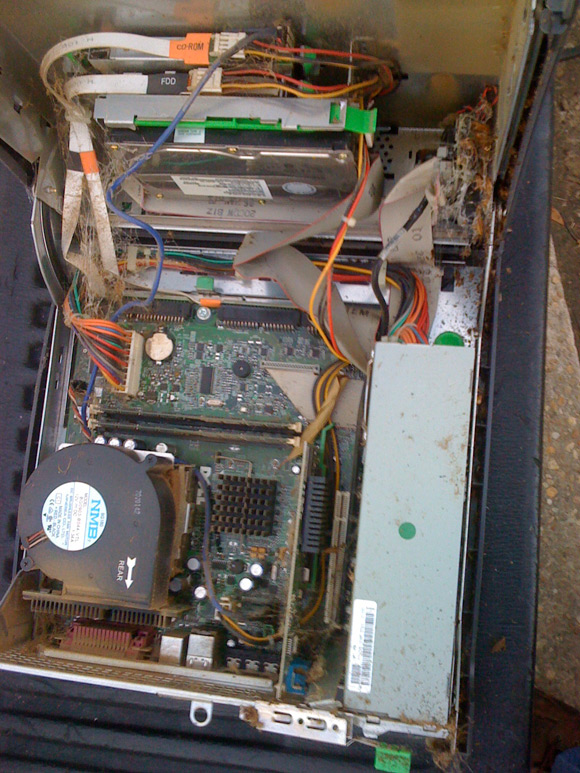 Crikey. Arachnids were also to blame for the somewhat slow running of this basement-based PC, captured by Sarah Millin: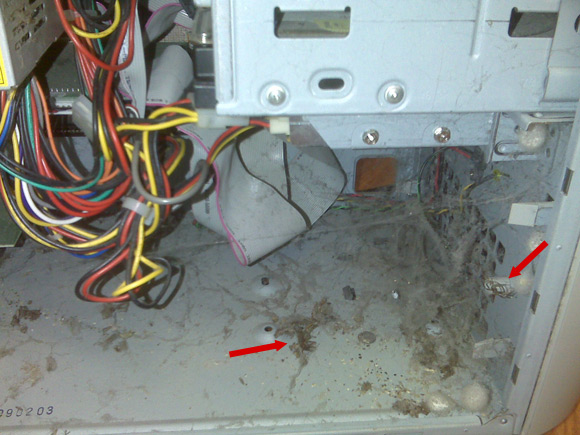 Eddie Abbot may have that trumped, though, with a live eight-legged critter probably none too pleased about his imminent eviction: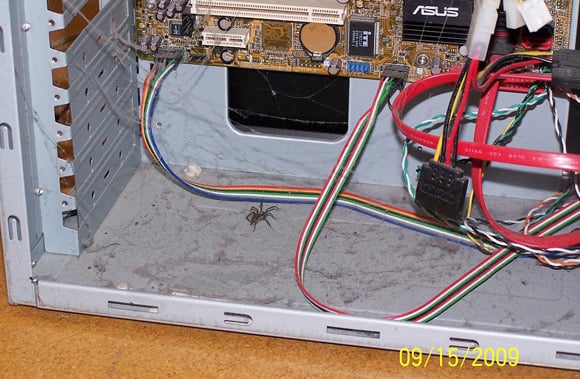 Finally, our faves. Thanks to the anonymous correspondent who was sent this machine by a school which couldn't understand why it had clapped out: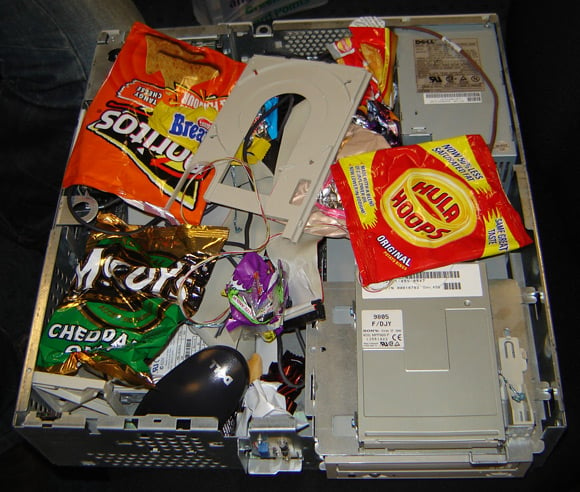 And, to top off this chilling round-up, here's another from Eddie Abbot, showing why a printer power supply is not a good place for two mice to shack up: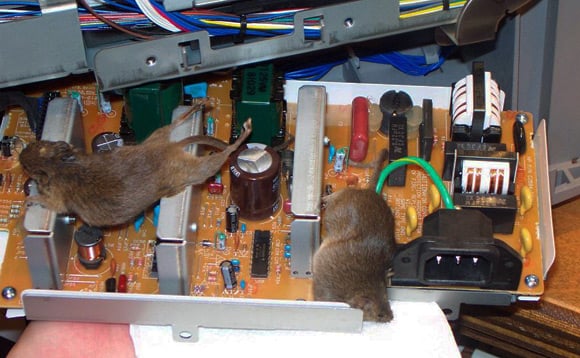 It just remains to say that I was going to clean out my own PC this weekend, but I think I'll leave it to someone with stronger nerves than mine and his own battlefield nuclear weapons. ®