Original URL: https://www.theregister.com/2010/06/21/vintage_computer_fair/
Twitter on a ZX Spectrum
And other wonders from the Vintage Computing Fair
Posted in Legal, 21st June 2010 16:40 GMT
Photo Diary Britain's first Vintage Computing Festival took place over the weekend at Bletchley Park, which was the perfect excuse to visit the National Museum of Computing, a recent addition to the Park site. All three are a tribute to the passion of volunteers – the state has only very recently saw fit to give any money to the historic site, and the Museum is a private venture.
First the Fair.
I hadn't visited Bletchley Park for almost a decade, and it's now almost unrecognisable. Computer enthusiasts always had a weekend presence there, making it a natural focus for something more formal – hence the Museum.
But the spirit of hacking old kit is alive and well. Here's a new use for a ZX Spectrum: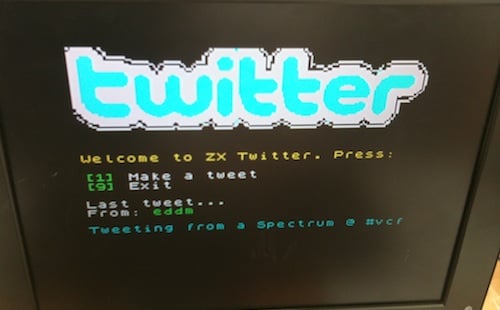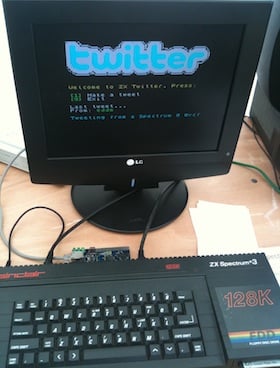 I've obscured the next screenshot, but if you're of a certain age, you'll be able to recognise it right away: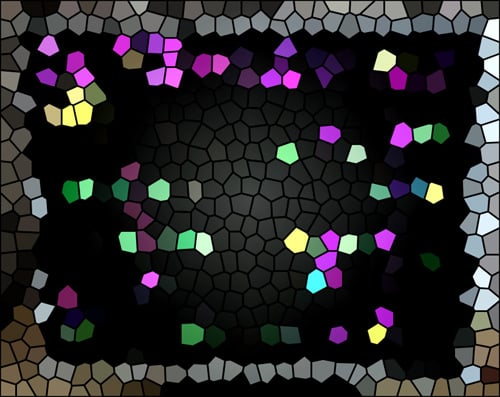 And if you find your fingers involuntarily tapping out C Scramble:... then you'll not need the next picture: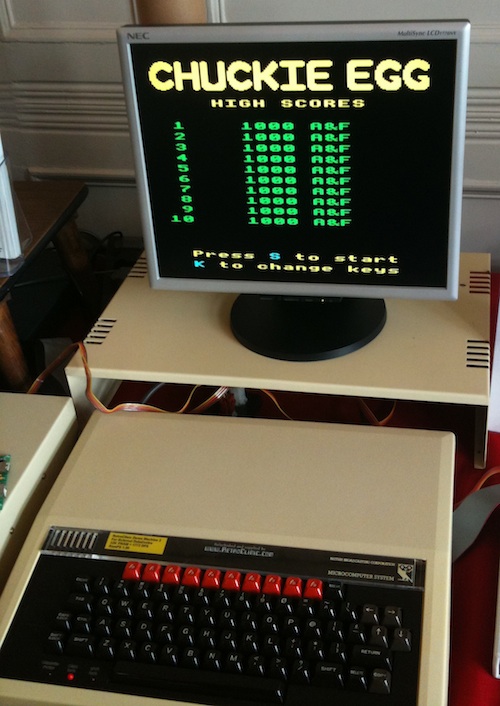 More here if you're feeling nostalgic.
Not all micros were successful. I believe this was a relative of the TRS-80, but never a hit here. The box captures it all, though: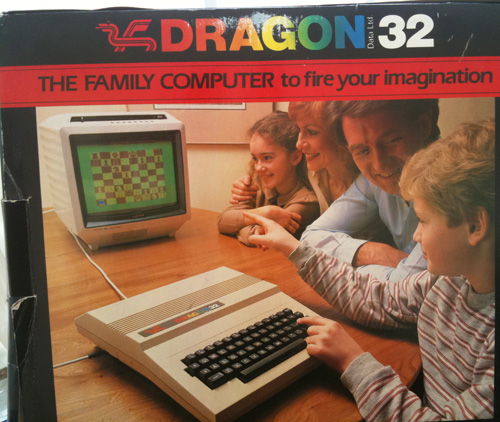 Computers for hobbyists go way back, pre-dating digital. Here's HeathKit's Educational Analog Computer: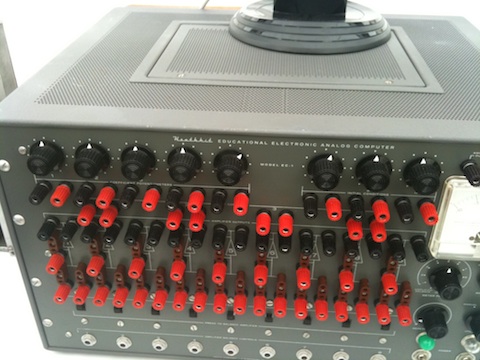 Most of the 8-bits I saw were cleverly modded, many had SD card expansion added: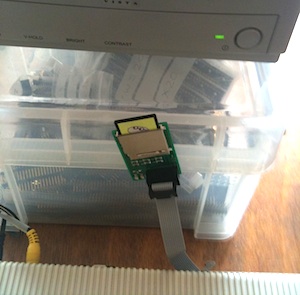 Back then, the disk drive cost a lot more than the computer, and the printer even more: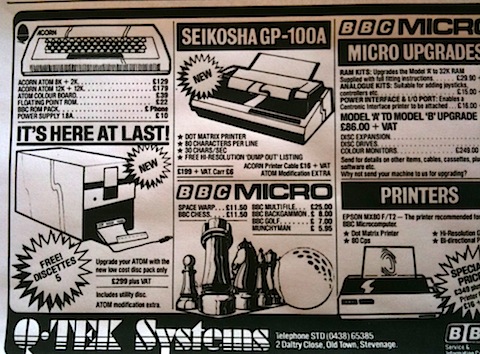 But around the Xmas 1980, here's what we thought the 21st Century would look like, quite fabulous: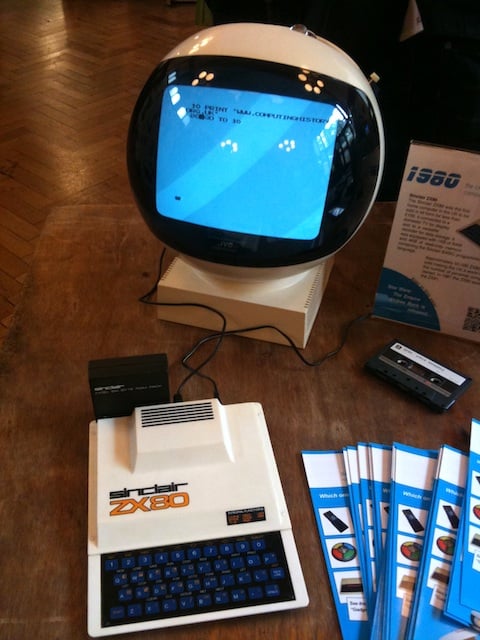 Forgotten but not gone
The Fair brought up some entire categories that I'd forgotten. This is the Sinclair ZX PBS+ Executive IV from 1985: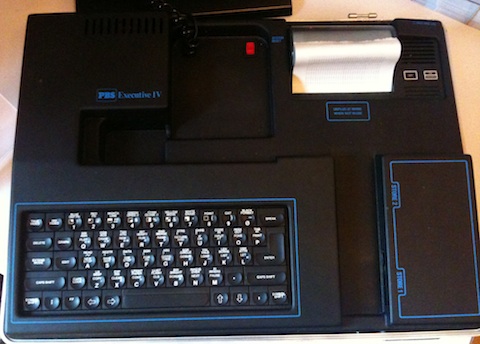 Yes, it's pretty neat with the included printer. But the USP was that it came in a suitcase: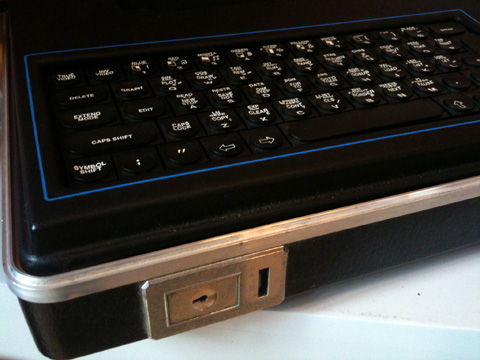 It also has something you'd never expect to see on a Sinclair: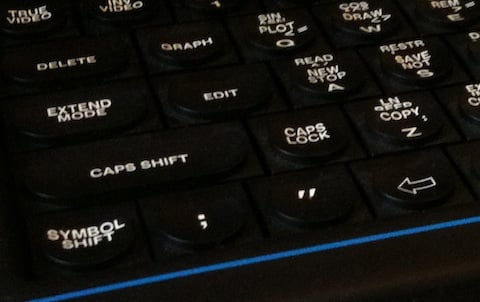 ...which is a decent keyboard.
The predecessor was this – we had one of these in our attic. Note the screen size. There's far too much emphasis on graphics these days, this was pretty "immersive", in its own way: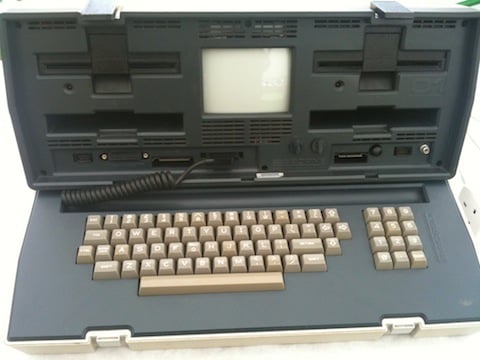 Another category I'd forgotten about was the early portable. Sinclair's Z88, launched in 1987, ran off 4 AAs. (More here).
Amstrad was offering something similar as late as 1993: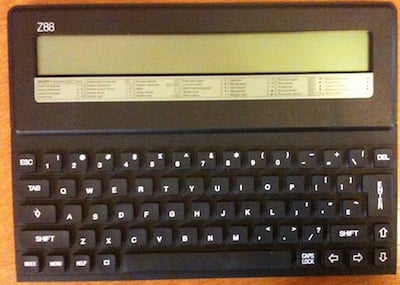 (More on that here).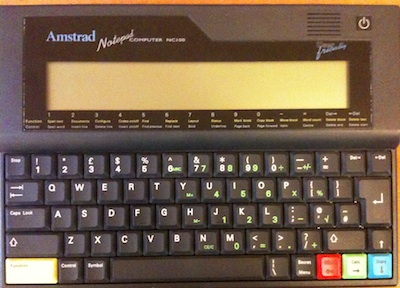 Here an attendee shows a more recent vintage: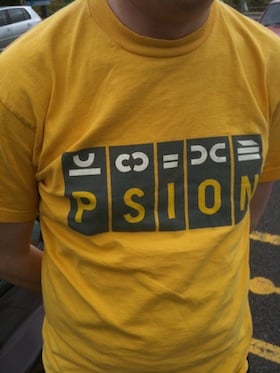 Over in the Amiga users' tent was a wide range of business computing. I'm impressed if you can tell what machine this is, without cheating:

Any old iron
It's a PDP-8. There's at least one PDP-11 in the main Museum – that one belonged to UK Air Traffic Control, and the operator consoles are nicely preserved: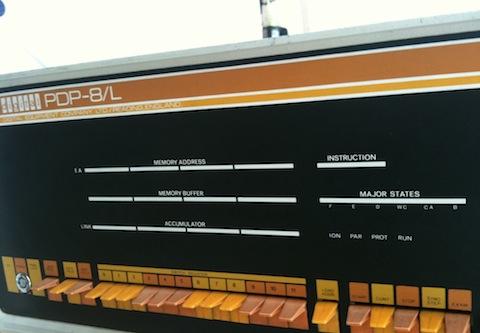 Cray and IBM kit complete with a fully working Teletype. This was lovingly restored: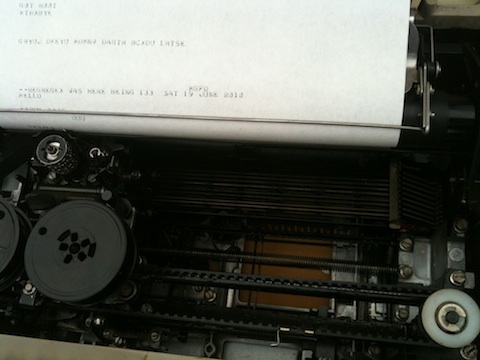 Note the splendid keys: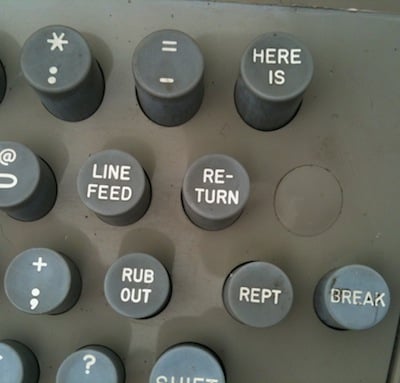 The "HERE IS" key was used to alert another Teletype that it was awake. Of course, we wouldn't have the Alt if it hadn't been for Teletypes, and where would we be without the Alt key? Here's El Reg running on some decent, recent Amiga hardware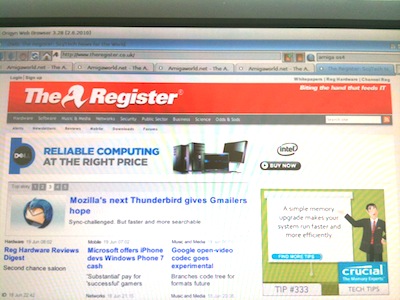 You could see AmigaOS running on Atom netbooks too. ACPI power management is on its way.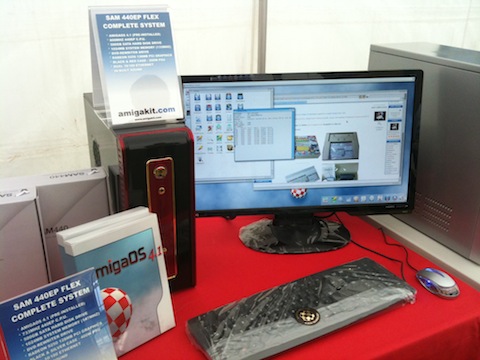 Fittingly, there's a strong ICL presence at the National Computing Museum itself. I thought this was a quite fantastic logo for the company's mainframe: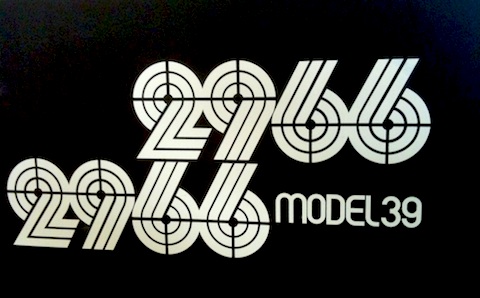 It's another example of volunteers devoting a lot of their time to restoration.
The weekend's events included a talk and concert by OMD, and talks by Acorn and ARM designer Sophie Wilson, and restorer of the Colossus, Tony Sale.
The National Museum of Computing shows what can be achieved with enthusiasm and dedication. It's nothing short of a scandal that while millions were spent on public relations consultants, or huge white elephants of arts centres, no money could be found for preserving the UK's computing history.
Or perhaps it's a blessing in disguise. It's better placed to survive the cuts, it's better to have knowledgeable enthusiasts in charge, rather than some leisure marketing consultant, and funds go on valuable exhibits, not funding applications.
Even without the Model Railway, it's a grand day out.®