Original URL: https://www.theregister.com/2011/06/18/lynas_greenpeace_ipcc_money_go_round/
Custard pie activist slams IPCC 'grey literature' habit
Greenpeace glovepuppets the UN. Again
Posted in Legal, 18th June 2011 09:00 GMT
Mark Lynas, the climate activist who once threw a custard pie into the face of Bjorn "Skeptical Environmentalist" Lomborg, has found himself under fire from other climate activists.
Earlier this week it emerged that a report on renewable energy for the IPCC had drawn heavily on an earlier paper authored by Greenpeace activist and staffer Sven Tenske, together with a lobby for the renewable energy industry called the European Renewable Energy Council. Tenske ended up as a lead author on the IPCC's report too, and in an astonishing coincidence, ended up making the same recommendations.
Both claimed that "close to 80 percent of the world's energy supply could be met by renewables by mid-century if backed by the right enabling public policies". According to its charter the UN's IPCC is supposed to provide neutral assessments of scientific evidence, and avoid reflecting the views of political activists and lobbyists.
Mark Lynas called foul, saying the reliance on such a tainted and obvious source of propaganda damaged the cause of activists.
"The IPCC must urgently review its policies for hiring lead authors – and I would have thought that not only should biased 'grey literature' be rejected, but campaigners from NGOs should not be allowed to join the lead author group and thereby review their own work.
"There is even a commercial conflict of interest here given that the renewables industry stands to be the main beneficiary of any change in government policies based on the IPCC report's conclusions. Had it been an oil industry intervention which led the IPCC to a particular conclusion, Greenpeace et al would have course have been screaming blue murder," wrote Lynas.
"I don't want recycled campaign reports masquerading as 'proper' science leading the assessed scenarios – and the media – because their originator has managed to lever himself into a pole position on the team of lead authors. That stinks," he added in an update.
"It stinks doubly because the Greenpeace report was originally co-authored by the European Renewable Energy Council – an industry lobby group whose prospects depend on state subsidies which can be expected to be further increased once its views are given the 'official' stamp of approval from the IPCC."
After coming under fire from other activists including the WWF, who think it's a good thing for the IPCC to use literature put together by activists (including the WWF) Lynas concludes:
"[I]f the 'deniers' are the only ones standing up for the integrity of the scientific process, and the independence of the IPCC, then I too am a 'denier'".
Ouch.
Analysis
There are two further dimensions to the story, which illustrate that the "debate" is really a Western elite talking to itself in the mirror. You've seen Fight Club, I take it.
Ben Pile, in an investigative post called Ideological Money Laundering follows the moneytrail behind the EREC lobby group, and finds much has come from European taxpayers. We already know that the favoured renewables wouldn't be being installed without huge public subsidies, but the taxpayer must also prop up the lobbyists … so they can lobby for more taxpayer subsidies for their businesses.
The sums are substantial: the EU has earmarked €730m in one fund alone, to be spent over six years to "[reinforce] the EU's efforts to meet its 2020 targets to ensure a secure and cost competitive supply of energy while fighting climate change." In other words, that's money to lobby itself to stick to a policy it has already decided.
No wonder there are so many professional climate campaigners - it's a lucrative source of income, and a far better career choice today than becoming (say) a steelworker.
Yet lobbyists are simply stepping in where the professional journalists have gone AWOL. Former investigative journalist Paul Lashmar remarks favourably this week on how independent journalists have stopped doing investigative work, while campaigners have stepped in.
"What I describe collectively as the campaigning sector – pressure groups, consumer groups, charities and other non-governmental organisations (NGOs) – are increasingly doing their own investigative journalism to great effect," he writes.
Apparently this is "a reason to be cheerful" according to Lashmar.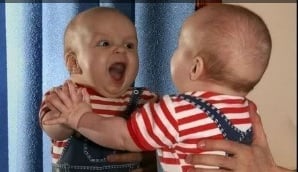 But it merely narrows the spectrum of acceptable opinion down even further. An NGO isn't independent; by definition, the NGO has an axe to grind.
The perspective missing here is that NGOs are now the establishment, their views chime perfectly with those of the elite. In the European context they're sort of licensed court jesters. Court jesters owed their employment to the court's good favour - and if something they said upset the King, they were expelled.
This is a weird simulation of power and politics as we've traditionally known it. It creates a strange synthetic world, which everyone ends up agreeing on what they going to agree on anyway, after having helped themselves to some taxpayer's cash along the way. ®