Original URL: https://www.theregister.com/2011/07/27/nebula_openstack_cloud_controller/
NASA's former CTO launches Nebula cloud controller
One giant leap for OpenStack
Posted in Cloud, 27th July 2011 23:26 GMT
All of the IT vendors who thought they were going to be able to make some money peddling cloudware based on the open source OpenStack cloud controller just got some pretty serious competition.
Chris Kemp, the former CTO at NASA and one of the founders of the OpenStack project, got some big backers in April and founded a company to create, sell, and support an OpenStack appliance using many of the key people behind the OpenStack project.

With the "Nebula" compute cloud built at NASA and spanning nine different NASA facilities and the OpenStack cloud fabric controller project launched last July and building momentum in the open source community, Kemp had already accomplished a lot on the cloud front.
In March of this year, Kemp stepped down as NASA's CTO after a five-year stint, coming to the conclusion it was better to be at a startup, "leaving the place I dreamed of working as a kid to find a garage in Palo Alto to do what I love," as he put it in his blog.
As it turns out, Kemp founded Nebula in Palo Alto with many of the team members behind the OpenStack project and with some heavy-hitting Silicon backers. And not in a garage, either.
Kemp has experience building big hyperscale Web infrastructure, having helped puff up the Nebula cluster for NASA as well as the infrastructure behind Classmates.com (an online community based on your schoolmates from childhood), Escapia (to rent your vacation properties), and the online version of the Kroger grocery store. Kemp will be the fledgling company's CEO.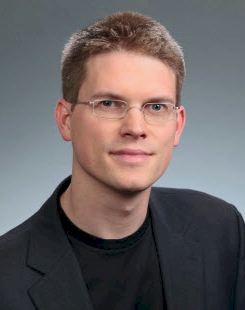 Nebula co-founder and CEO, Chris Kemp
Joining Kemp at Nebula (the company, not the NASA project of the same name) is Devin Carlen, who will be vice president of engineering. Carlen is one of the original software engineers on NASA's Nebula project and did a lot of the code on the "Nova" compute cloud framework that was eventually merged with Rackspace Hosting's "Swift" storage cloud code to become OpenStack a year ago.
Carlen is currently working on the dashboard front end for OpenStack; he left NASA to join Anso Labs, which was commissioned to do much of the coding on the Nova tool and which was acquired by Rackspace back in February. Carlen was co-founder and chief architect at Escapia.
The Nebula team also includes Steve O'Hara, who was founder of CoreLogic (a RISC chip supplier bought by Micron Technologies in 1998) and of OnFiber Communications (an optical fiber carrier that was eaten by Qwest in 2006). Significantly, OnFiber had the backing of venture capitalists Kleiner Perkins Caufield & Byers and Sun Microsystems co-founder Andy Bechtolsheim, who is a serial entrepreneur himself and spends his cash seeding startups.
One significant startup that he did not control himself but gave seed funding to is Google, of course, and Bechtolsheim and his Google co-investors David Cheriton and Ram Shriram kicked in the seed money for Nebula. Now Kleiner Perkins as well as Highland Capital Partners is following through with an unspecified round of Series A funding to get Nebula off the ground.
"Nebula embracing OpenStack today is similar to Sun embracing Berkeley Unix in the 1980s," Bechtolsheim said in a statement. "Proprietary systems did not have a chance against open platforms. I see Nebula as the company that will bring OpenStack to the private enterprise cloud."
More than just an OpenStack distro
Nebula is not just pulling a Red Hat and creating a commercially supported distribution of the OpenStack software and charging a fee for it, Kemp tells El Reg. The company has much more ambitious goals, as it turns out.
The Nebula cloud controller is just what the name suggests – a control freak that will manage all aspects of how an OpenStack-based cloud will be deployed and operated on a rack of x64 servers.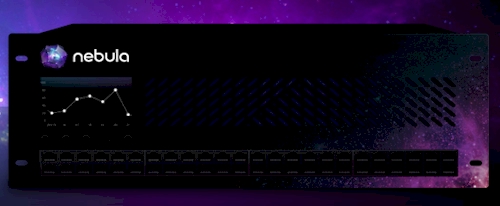 The Nebula OpenStack cloud controller
While the details are a bit sketchy at the moment, Kemp says that it will come in a 4U chassis and will be based on commodity Xeon or Opteron processors from Intel or Advanced Micro Devices, respectively. This box will not only run the Nova and Swift node controllers, but will also include a 48-port switch and some of the smarts that Bechtolsheim and his team added to Linux to create the EOS operating system for the Arista Networks switches. This will give the Nebula cloud controller direct control over network configuration inside the switch and out to the virtual machines running on the servers that attach to it. That 10 Gigabit Ethernet switch will be implemented using ASICs from either Broadcom or Fulcrum Microsystems. (Intel just ate Fulcrum last week.)
The Nebula cloud controller will also be equipped with hooks into distributed file systems running on the cloud, and Kemp has hired some smart engineers from Google to work on that part of the job. It will also have other security features that are not part of the open source OpenStack distribution.
The intent is for the Nebula controller to replace the top-of-rack switch in a normal server rack, adding the cloud control freak functions inside the switch. In this regard, it is not much different from the "California" Unified Computing System blade servers put together by server wannabe Cisco Systems, which converged network and server management inside the UCS switch while at the same time converging server and storage networks atop a 10GE backbone.
And like Cisco with UCS, Nebula is being very picky about what servers the Nebula cloud controller can attach to and control.
With Cisco, you could only use its B-Series blades, and eventually C-Series rack servers were added to the mix. With Nebula, only servers that have been certified by Facebook's Open Compute open source server project will be supported by the cloud controller. Dell's PowerEdge-C family of "cloud servers", which are dense, minimalist designs sold mostly to hyperscale Internet companies, are the only other alternative to the Open Compute machines. You can't just plug any old x64 server into the Nebula controller unless, as Kemp put it, you want to "pay Nebula piles of money to think about doing it."
What Kemp would rather see is for customers to encourage server makers to open source their server designs through the Open Compute project and therefore earn certification the open source way.
Ironically, while Kemp promised several times that Nebula "will not fork OpenStack" and said that Nebula would "contribute generously" to the OpenStack project, all of the software goodies in the Nebula cloud controller will not be made available open source and the Nebula hardware design will not itself be opened up through the Open Compute project. (We'll see if the open source community kicks up a fuss.)
Moreover, while Facebook's Frank Frankovsky, director of hardware design and supply chain at the social networking giant welcomed the support for the Open Compute project, he told El Reg that there was very little chance that Facebook would use the Nebula controller internally since Facebook does not virtualize its workloads.
The Nebula cloud controller has 48 ports and will therefore be able to link up to 24 servers in a flat, scale-out Layer 2 network. The bare minimum sale for a Nebula cloud controller will be three Open Compute racks. The software in the controller is designed so up to 1,024 of the machines can be daisy chained together, which gives you support for up to 24,576 server nodes and maybe just under 300,000 virtual machines if you pin a VM to each core. While that is still far short of Kemp's design goal for OpenStack of 1 million hosts and 60 million VMs, it is a pretty good start.
The Nebula cloud controller will be available for a select number of pilot customers at the end of September. Kemp has lined up two biotech companies, two finance companies, and one energy company to put the box through the paces; he may add one in the media/Web area. Nebula will not say much else about the product during the beta phase, which will run until February or March next year. In the first quarter, after the beta testing is done, manufacturing will ramp and production deliveries should start early in the first quarter. Kemp wouldn't say much about pricing, since it has not been set yet, but did say that he believed it would be competitive with 10GE top-of-rackers that don't have embedded cloud control functions.
At least not yet.
Which brings up a final point. Seeing as though Kemp was pitching to Bechtolsheim and the Arista networks are just x64 servers with a funky Linux and a bunch of ports and a Fulcrum ASIC slapped on it, why not just package and sell Nebula as a module on the Arista switch? Kemp says that the Arista switch doesn't have a lot of storage (either disk or flash) or enough computing oomph. "The Nebula controller is going to be a busy little box." ®