Original URL: https://www.theregister.com/2012/01/28/review_ten_smart_tvs/
Ten... smart TVs
Net set and catch up
Posted in Personal Tech, 28th January 2012 08:00 GMT
Product round-up

Smart functionality has become the new must-have feature for TV. With hi-def and 3D pretty much taken for granted, it's now 'net connectivity, media streaming and IPTV which are driving sales. But with huge differences between proprietary network portals, both in the amount of free and subscription content on offer and the apps available, choosing between them is no easy feat.
Throw in wildly different file support, and buying a new gogglebox has become fraught with complication. Time to take a closer look at the top internet connected TVs on offer in an attempt to cross-examine which is smartest…
LG Infinia 50PZ950T


LG may be reluctant to promote plasma, but with THX 3D certification, deep picture tuning and a bucket-load of features, its relatively affordable PZ9 Infinia Series demands serious attention
 This 50-incher is particularly beguiling. As LG can't graft its Passive 3D screen filter onto PDPs, this model offers Active Shutter 3D, which works well. The set can also record to external USB.
LG's Smart TV portal is well-stocked with IPTV (catch-up from the Beeb, YouTube, Acetrax, yadda yadda ya) and there's a rich seam of time-wasting apps to mine. Media streaming is very good from both USB and across a LAN. The TV's MediaLink service also supports the Plex media server PC client.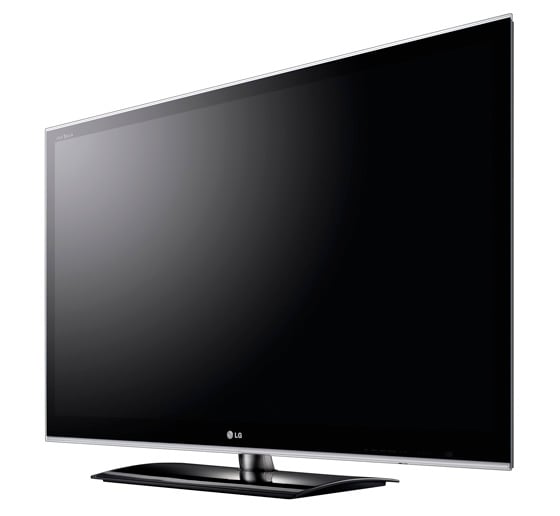 Reg Rating 90%
Price £1600
More info LG
LG Cinema Smart 3D 55LW-650T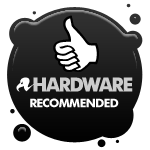 When it comes to on-line content portals, there's little separating LG and Samsung. Both offer scads of apps and IPTV, and are equally entertaining to use. But where LG nick a lead is in media support. From a USB stick and across a LAN, this bigscreen will play most everything you need (including AVI, MKV and AVCHD). And if you can be bothered to set up a Plex client on your PC, it'll also bring media centre GUI richness to your file collection.
Despite being one of the cheapest edge-lit LED screens around, the LW-650T doesn't disappoint when it comes to hi-def clarity. It's Passive 3D tech is also a cost effective way of distracting the kids with third dimension tosh (seven pairs of glasses included). Excellent value all round.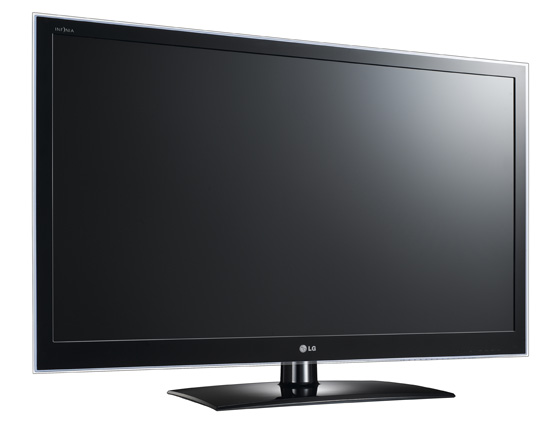 Reg Rating 90%
Price £1399
More info LG
Panasonic Viera TX-L37E30


Panasonic shows it's just as adept at LED screens as it is at plasma, with this high performance pocket-robber. Using a wide-viewing angle IPS Alpha panel, it clings onto contrast like a thing possessed, regardless of where you're parked. Image quality (2D only, no funny glasses required) is reassuringly fine. 
When it comes to medium streaming and net-connected shenanigans, the set also comes up roses. Across a LAN and from USB, the set chomps its way through all key file formats. MP3, AAC and WMA are embraced with album art, while AVCHD, DivX, AVI, MKV, MP4, MOV and MPEG video flavours all go down a treat. This makes it a great choice for file hoarders. The TV can also timeshift onto an external USB drive.
Panasonic's Viera Connect portal doesn't disappoint either, with a well populated array led by BBC iPlayer, YouTube, Daily Motion, Vimeo and Cinetrailers. Interestingly, the implementation of Acetrax featured here is the only TV iteration to offer adult content. Saucy!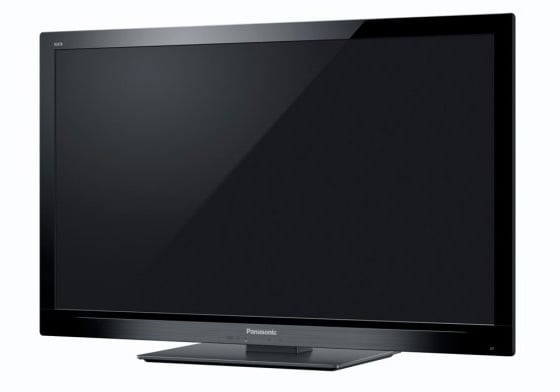 Reg Rating 85%
Price £850
More info Panasonic
Panasonic Viera TX-P46ST30


Panasonic's 3D-ready ST plasma range may lack the aesthetic bells and picture-processing whistles of its grander GT30 and VT30 models, but it represents solid value for those hankering after PDP finesse on a budget. The Infinite Black Pro panel on this mid-sizer delivers deep blacks and its Freeview HD channels have real visual snap. 

Reassuringly, Panasonic's Viera Connect portal has improved considerably over recent months, with Fetch TV and Vimeo joining IPTV stalwarts such as BBC iPlayer and YouTube.
In addition to SD card playback for JPEGs and AVCHD, there's also local USB playback for AVI, MKV, MPEG, MOV and MP3 files. However, this set doesn't timeshift to USB and there's no DLNA-powered network streaming. NAS aficionados be warned.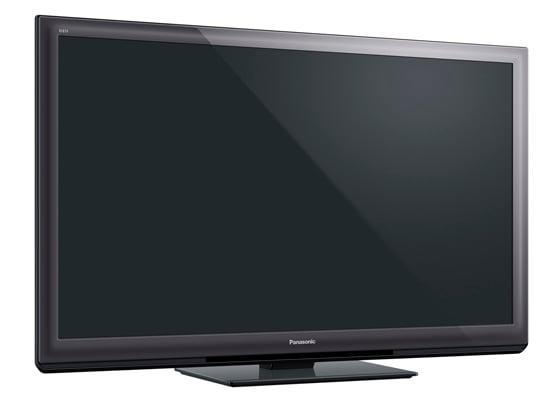 Reg Rating 80%
Price £1400
More info Panasonic
Samsung UE55D8000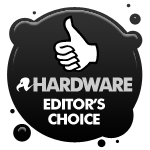 Arguably, the jewel in Samsung's current thinscreen crown, this 55in edge-lit LED set combines dual Freeview HD/Freesat tuners, Active Shutter 3D and USB timeshifting with Amy Pond looks. It's quite a potent combination.
The brand's smart portal is also running ahead of the pack. Samsung has invested a ton of Won in app development and there's no shortage of IPTV services, including BBC iPlayer, YouTube, DailyMotion, Explore 3D and Vimeo. Local file playback from USB is excellent, with MKV, AVI and other favourites all playing. 

DLNA support over a LAN is a little more demanding, as the set doesn't play ball with all media servers. But then it had to have an Achilles' heel, right?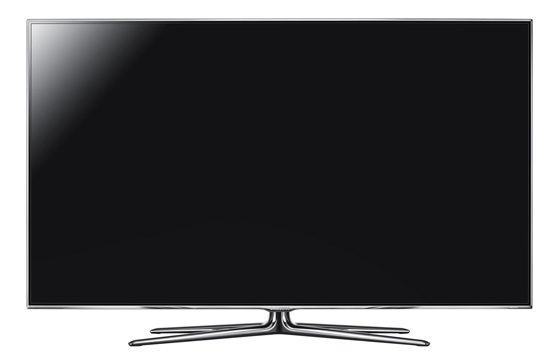 Reg Rating 90%
Price £1999
More info Samsung
Samsung SyncMaster TA950 27 3D TV/PC Monitor

This Samsung small-screen is something of a curiosity, as it's both an S-RGB compliant PC monitor and a net-connected Freeview HD 3D TV. The design is refreshingly wacky, with the screen effectively suspended above its pedestal by an angled bracket; the sound system is built into the pedestal itself. Image quality in both TV and monitor guise is sharp and responsive. 

Network performance is the same as that found on the brand's full-size TVs. There're apps aplenty, as well as BBC iPlayer YouTube, LoveFilm and the like. Local USB file playback is comprehensive. Of course, if you're using the TA950 as a monitor, this functionality will be readily available from the PC. So is a net connected TV/PC hybrid a good idea? Answers on a postcard, please.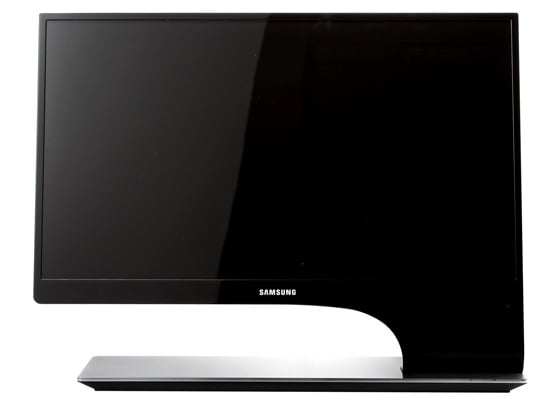 Reg Rating 80%
Price £650
More info Samsung
Sharp Aquos LC-46LE831

Sharp's second generation Quad pixel Quattrons have plenty going for them: lush, detailed hi-def images, a sophisticated GUI and exceptionally bright Active Shutter 3D (glasses extra). But they rather under deliver when it comes to IPTV. While this 46-incher has YouTube, DailyMotion, Cinetrailers and iConcert on tap, there's no BBC iPlayer, and for many that will be an instant deal breaker. Subscription services such as BoxOffice 365 and Hit Entertainment, and a flash-less web browser, are scant compensation.
The set redeems itself with well-heeled local media playback, courtesy of its DviX +HD licence. AVI, MKV, MOV and MP4 test files all play. But across a LAN, MKVs go AWOL. Musical support is limited to MP3s, but the set will record to an external USB drive.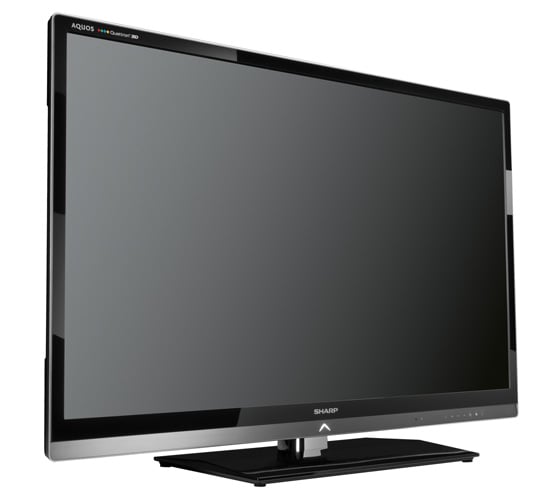 Reg Rating 80%
Price £1499
More info Sharp
Sony Bravia KDL-32EX524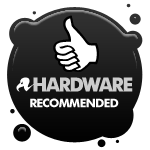 The cutest of Sony's populist EX models, this 32incher combines excellent image quality with low running costs (it's A-rated for energy) and solid network functionality. Party tricks include Track ID, which uses Gracenote wizardry to identify tip-of-the-tongue song snippets from TV or disc (this sometimes even works), Skype video calling and USB to external drive recording.
Using an IPTV service on a screen this small helps disguise compression artefacts, consequently the wide variety of channels on offer from Sony's Entertainment Network (iPlayer, YouTube, Lovefilm, Daily Motion and more) look refreshingly fine on this 1080p panel. Indeed, 'net delivered HD streams appear to rival Freeview HD channels. Unfortunately, video file playback does not cover MKVs, although AVI, AVCHD and MPEG4 are served. Audio support straddles MP3, WAV and WMA.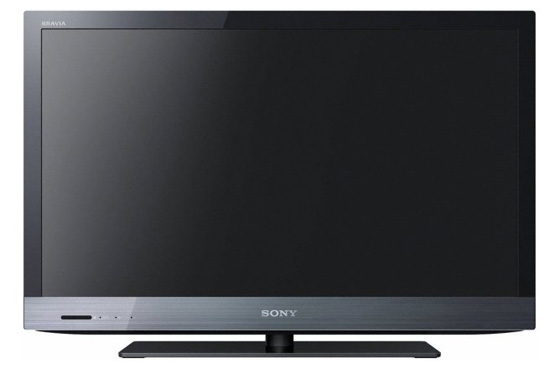 Reg Rating 90%
Price £550
More info Sony
Sony Bravia KDL-46HX923


As stylish as it is overpriced, Sony's 3D-ready KDL-46HX923 is a high-flyer for all the right reasons. With edge-to-edge Gorilla Glass, integrated Wi-Fi and detail infused, high contrast HD imagery, it screams Business Class.
Of all the TV portals currently on offer, Sony's Entertainment Network offers perhaps the richest supply of IPTV. With catch-up, YouTube, Daily Motion, LoveFilm, sundry bizarro channels, plus Sony's own Movies Unlimited VOD film service, it's hands down the best choice if you're looking to save money on a traditional pay TV service.
Video file playback from USB includes MKV and AVI, while MP3s play back with album art. Across a network the TV drops support for MKVs, which is a bit clumsy.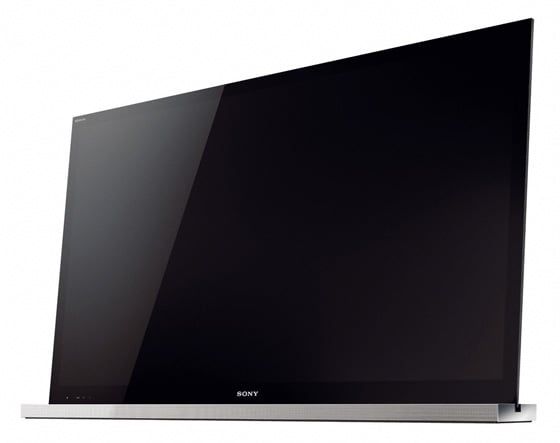 Reg Rating 80%
Price £1800
More info Sony
Toshiba Regza 46WL863

This high-end 3D-ready LED LCD isn't just smart, it's a Mastermind. Sporting Toshiba's proprietary multi-core CEVO Engine, it's able to turn significant chunks of silicon over to processor-intensive tasks such as 2D-to-3D conversion and picture enhancement. The brand's Resolution+ detail booster now makes streaming IPTV content, as well as Blu-ray and broadcast TV, look cleaner and sharper.
Unfortunately, this TV isn't so canny when it comes to net connectivity. The brand's online portal, Toshiba Places, still appears to be in unofficial Beta. With the exception of BBC iPlayer, YouTube and DailyMotion, available IPTV sources are subscription and there's not much else of interest. At least when it comes to USB file playback, the set gets to shine. However, across a LAN video streaming runs dry, with only MPEG files trickling through. All brains and no brawn? ®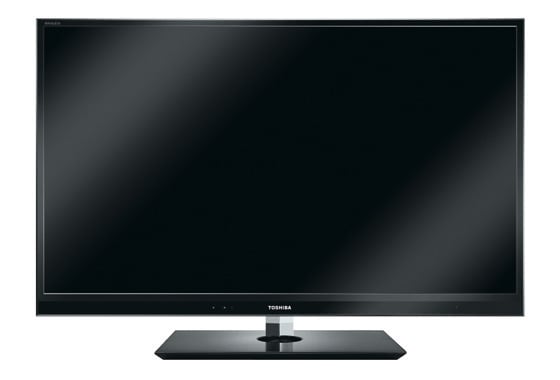 Reg Rating 85%
Price £1100
More info Toshiba