Original URL: https://www.theregister.com/2012/02/24/review_roku_2_xs_iptv_player/
Roku 2 XS IPTV player
Smarten up your TV viewing
Posted in Personal Tech, 24th February 2012 07:00 GMT
Review In the US, Roku has ridden to prominence on the back of services like Netflix and Hulu, and the phenomenon of 'cord cutting', where people discontinue pay TV services in favour of, well, paid IPTV services. That's perhaps not surprising when their entry level box costs less than £40 including tax for US customers.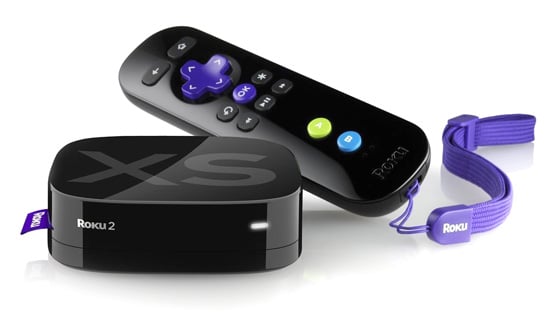 The Roku 2XS comes with a wireless gaming remote, and Angry Birds
The company's just launched in the UK, following the arrival of Netflix here, with two players – the £50 Roku LT and the Roku 2 XS; both are extremely compact, and designed to connect to your home network wirelessly, and to your TV, preferably using HDMI.
The 2XS that I reviewed also has an Ethernet port, and can output 1080p over HDMI, rather than 720p. The analogue output is a combined stereo and composite video, on a 3.5mm connector, and there's also a external plug top power supply. There's no HDMI cable in the box, which seems a bit mean when you're paying £100 (and US owners pay the same in dollars).

Surround support from the HDMI output
The two big services for Roku in the UK are Netflix and the BBC's iPlayer; Angry Birds is included with the 2 XS, if you like that sort of thing, along with a wireless gaming remote; the box also worked fine with a Harmony IR remote too.
Other channels can be added, either during the initial web-based setup, or from the on screen 'channel store', including Vimeo, Picasa, Flickr, Fox News, Weather Underground, Crackle, WSJ Live, Tune in radio, and a selection of smaller channels offering public domain films, or specialist content, like Bollywood or other foreign material and TED talks. But, compared to the US, there's not the same breadth of content from major players.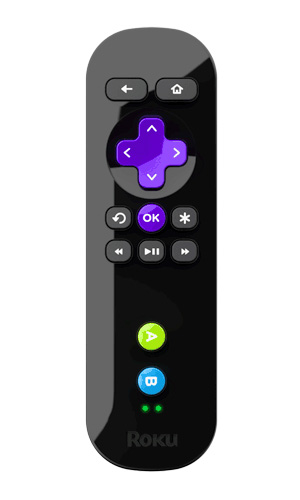 Functional remote does the business
What there is, though, does play well; my heart sank at first seeing the quality of the logos introducing some programmes, even those marked as 'HD.' But the adaptive streaming soon perked things up. I wouldn't say it's as crisp as broadcast HD – the picture's a bit soft – but it's certainly better than some of the low-rent Freeview channels and the best content is around DVD quality.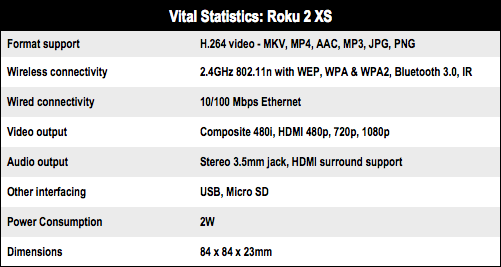 Content management
You also get surround sound using HDMI on a reasonable amount of Netflix material. The iPlayer implementation is good too – much more graphically rich than the normal 'big screen' version or the MHEG offering on FreeviewHD.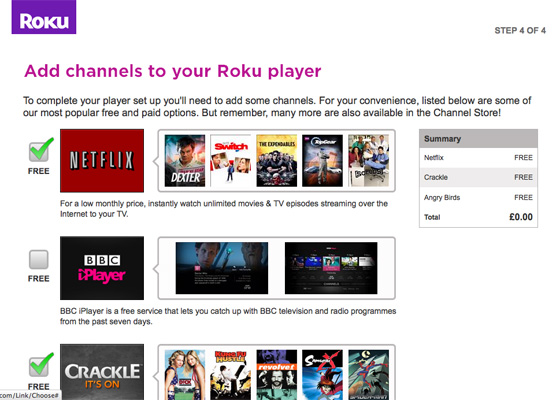 Add channels from the website during setup or from the built-in 'channel store' later. Most are free – but not all
As you'd expect, the Roku 2 XS also boasts media playback facilities, but it's not a DLNA client (or even mt-daap); there's a USB port on the side, and you can add the USB media player 'channel' through the store, free of charge. Unfortunately, format support is limited – video is H.264 only, in MKV or MP4 containers, with AAC and MP3 for music, and PNG or JPG for photos.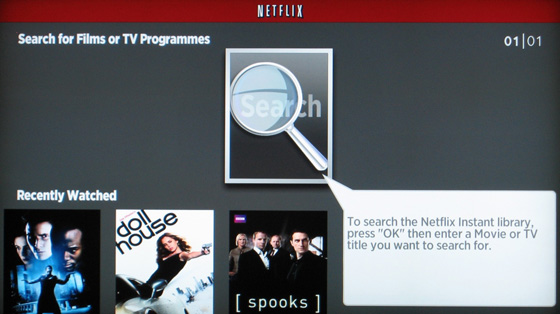 Besides iPlayer, Netflix is the only other big hitter in the content department for UK users
If you have an MKV with AC3 audio, that's passed through the HDMI fine. But if you want to play back from a NAS, or use other formats such as DivX/Xvid, you're out of luck. There is an app in the store to allow playback of your iTunes library over your network, but it's not free and uses its own sharing mechanism, rather than iTunes'.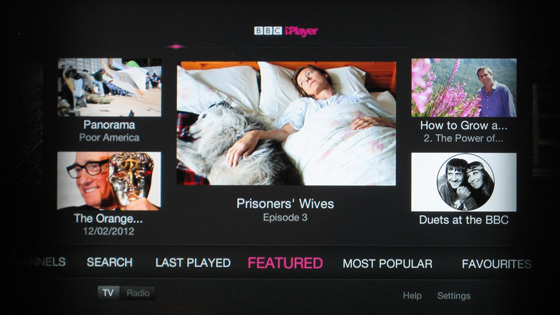 The iPlayer on Roku is graphically rich, and includes HD content
Essentially, the Roku is best viewed as an IPTV device, with limited extras. If you accept that, it's a nice piece of kit; the interface is straightforward with a row of channel icons to navigate, and the gaming remote is comfortable to hold and use – though it strangely lacks a volume control.
Verdict
There's no doubt the Roku 2XS is simple to use, and performance with Netflix and iPlayer is excellent; but there's no home LAN streaming, and USB playback support is very limited. The cheaper LT is better value, and the WD TV Live will do more for about the same price. Ultimately, if Roku is to have the same success here as in the US, they need to get more top quality content for UK viewers, and drop the price. ®
More AV Gear Reviews

Ten... Blu-ray
disc players
Sony
SVR-HDT1000
Freeview+ HD DVR
Ten...Smart
televisions
LG
BD670
3D Blu-ray player
Ten… Freeview HD
recorders