Original URL: https://www.theregister.com/2012/03/28/igamer_angry_birds_space_game_review/
Angry Birds Space
High jinks in low gee
Posted in Personal Tech, 28th March 2012 11:00 GMT
iGamer Such was the original's stellar success it's no wonder resisting the pull of Angry Birds Space is proving more difficult than escaping an event horizon. Ask the ten million or so folk who've apparently downloaded it since last Friday, and they'll tell you. You simply can't mess with universal laws - you're going to get sucked in, no matter what.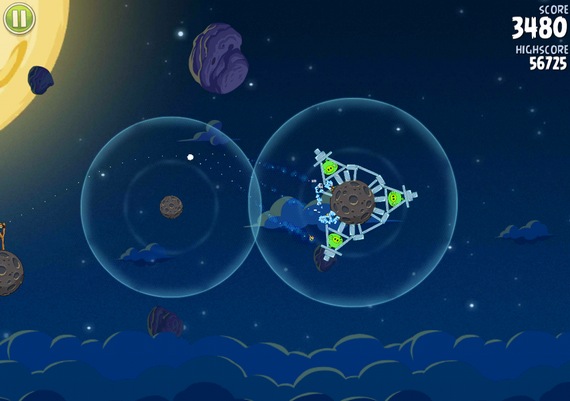 It's a good thing then, that while Angry Birds Space isn't quite the revolution many had hoped for, Rovio serves up enough novelty and distinguishing mechanics to ensure the game is a true and worthy sequel to its fowl-flinging phenomenon.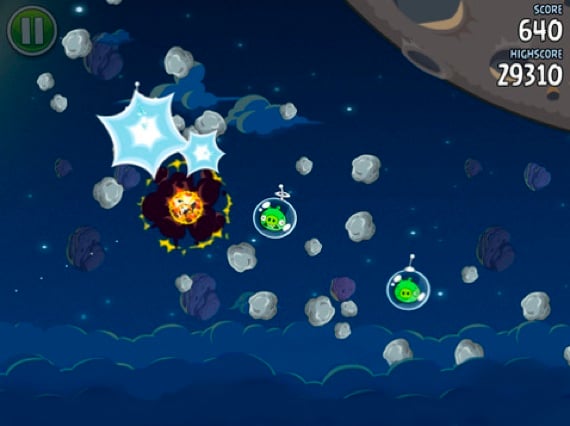 Its one big idea is, of course, space. You're still out to get the pigs who stole your eggs, but this time those pesky porcine pilferers have gone interplanetary. They're holed up in lunar domes, orbiting in space stations or cowering behind a million tonnes of space detritus.
The central mechanic remains unchanged, however: catapulting your birds into the scenery to wreak as much swine-squashing destruction as possible.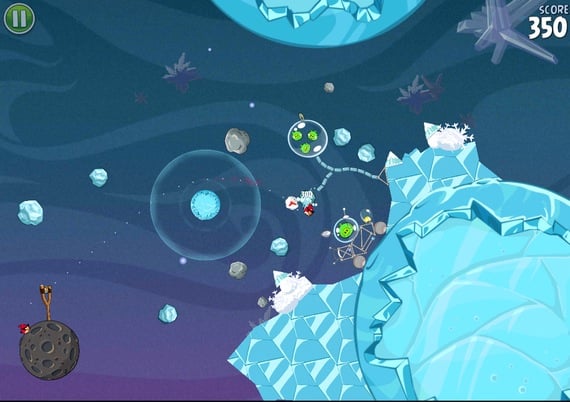 Only this time there's a lot more – or is that less - gravity to contend with. And Rovio puts the new, low-gee environment to great use. Some levels require you to use gravitational wells around large bodies – handily delineated by translucent spheres - to alter your trajectories.
Others require you to ram pigs into declining orbits to bring them crashing down onto planetary surfaces. While others task you with playing galactic billiards by knocking asteroids and space junk towards the hapless porkers.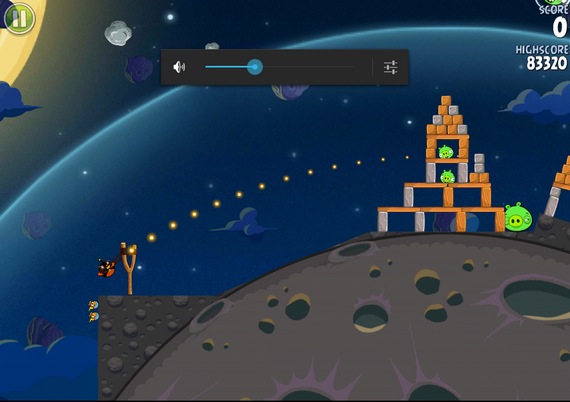 It's a great twist on the Angry Birds formula. Within minutes you'll be reaching escape velocity, slingshotting around twin moons and raining down meteors on enemies. Often all at the same time, thanks to Rovio's ingenious level design, which serves up a constant stream of gravitational puzzles far more varied than the original game and its spin-offs.
Nuke the site from orbit. Only way to be sure.
The roster of birds has also been overhauled, with a new bird to master, Frossh, who can freeze structures, weakening them for successive strikes. And old favourites receive subtle makeovers, such as Laser Bird Zzzt!, the angular, yellow birds of the originals who now sport Geordi La Forge-style visors to complement their flagrant disregard of Newton's First Law of Motion.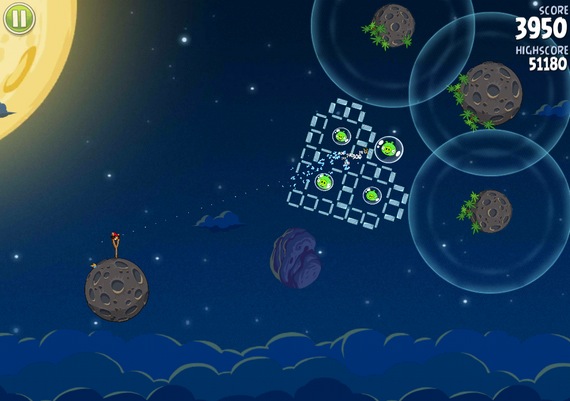 Finally, the overall structure has been spiced up. The main goal is still to collect stars to complete levels - 60 from the start, with regular free content promised - but Rovio now throws into the mix boss battles and "Eggsteroids", secret levels that riff on iconic games from Space Invaders to Mario.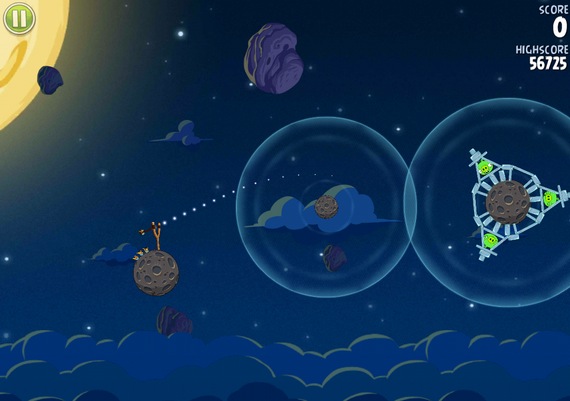 For all its difference, though, the sequel suffers from its predecessors' genetic weaknesses. Already a divisive trait, the influence of luck to success is exacerbated here by the more complex physics. And levels just feel more cluttered, conspiring with the occasionally twitchy controls on smaller screens to make the sequel a lot less enjoyable on smartphones than tablets.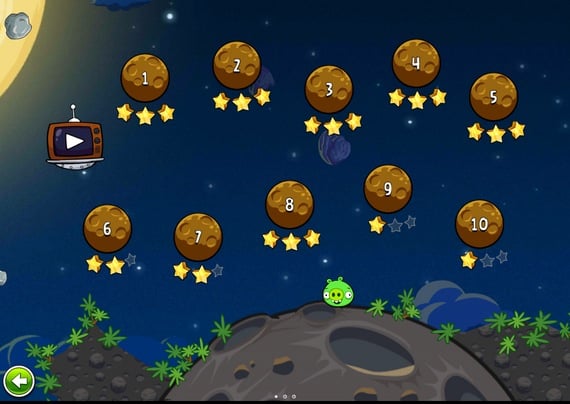 Verdict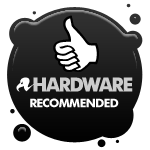 For Angry Birds Space, there is no higher purpose than simple entertainment. It's fun, charming and diverting – exactly what a casual game should be. And while it might not conquer the universe in the same way the original took over the world, it has plenty to ensure that space won't be the series' final frontier. ®
iGamer covers the latest in mobile gaming on Android and iOS. If you think there's a great game we really should cover, please let us know.
More iGamer

Waking Mars
Beat Sneak Bandit
Ten top
Android games
Infinity
Blade II
OnLive