Original URL: https://www.theregister.com/2012/11/16/the_secret_history_of_liberator_the_first_british_laptop_part_three/
Liberator: the untold story of the first British laptop part 3
Into the maelstrom
Posted in Personal Tech, 16th November 2012 08:15 GMT
Archaeologic In the early 1980s, civil servant Bernard Terry devised a 'portable text processor' to make his fellow civil servants more productive in the office and out. Electronics giant Thorn EMI designed the machine with help of a team of former Dragon Data engineers. As the Liberator, it launched in September 1985 to become the first British laptop and beating the first PC-compatible laptop, Toshiba's T1100, to market. Read the earlier instalments of the Liberator story in Part One and Part Two.
Now Read on...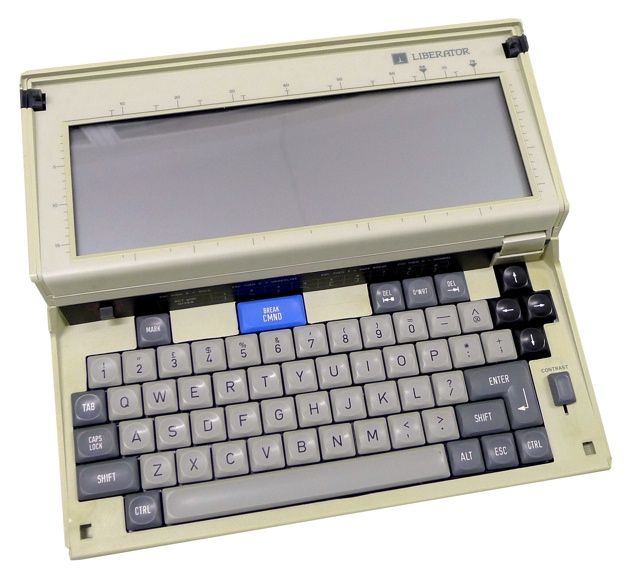 The Thorn EMI Liberator
Responsibility for the selling the newly launched Thorn EMI Liberator to civil servants had been handed over to Her Majesty's Stationery Office (HMSO), the Civil Service's supply operation, in May 1985. Charged with selling the concept - and then the machine itself to Civil Service departments - was Reg Walker, then Assistant Director with HMSO's Supply Division, the group providing government workers with everything from word processors to photocopiers.
Already operating on internal market principles, HMSO sold the basic Liberator, the LPTP1001, for £567 excluding VAT and the more capacious, 64KB model for £639.45. On the open market, you could expect to pay £755 for the 40KB model, or £847 for the higher-capacity version.
Walker's task was to get out there and sell the thing. Expectations were high. The HMSO staff magazine's May 1985 issue, introducing the upcoming Liberator release, bullishly forecast: "It is estimated there will be a public-service requirement of 6000 of such devices plus printers during 1985-86 and 10,000 the following year... HSMO has the sole public-service agency which means a potential £4m in orders over the coming year."
Father of the Liberator Bernard Terry (left) and technical team leader Derek Williams (right) at the laptop's CCTA launch
Walker recalls receiving a lot of interest in the machine, but finding that, when it came to placing orders, "there wasn't enough money in the budget. [Departments had] already said they were going to buy this, that and the other that year, so how many £600s were they going to find for this wonderful new gadget?"
Office politics played a part too - ironically, since the Liberator had been designed to sidestep such issues. "It was felt by some that senior executives should be using their brains to solve problems, not type things; that was for the lowly typist," recalls Walker.
Many people did buy Liberators, he remembers, just nowhere near the numbers forecast. Those who did place orders were generally impressed.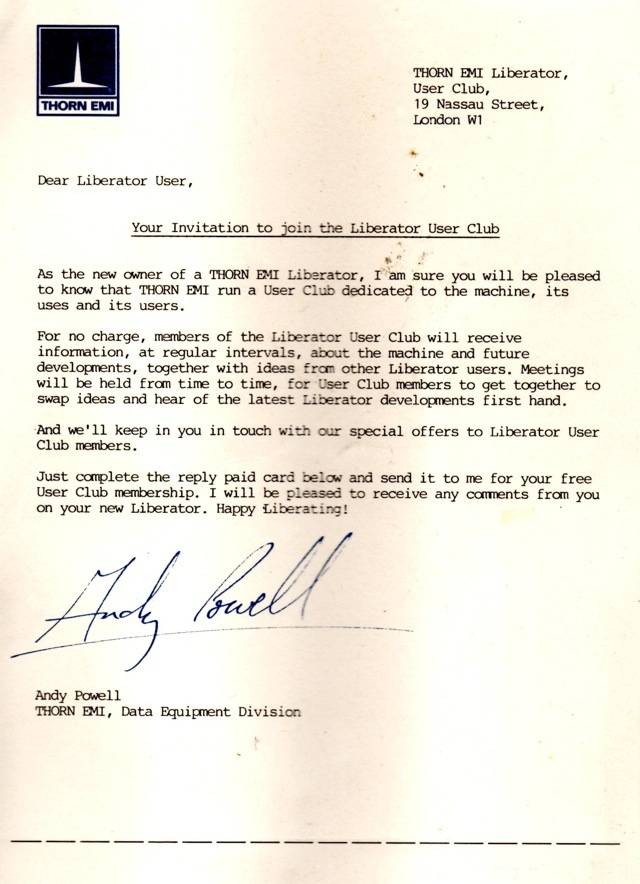 Join the club: Thorn EMI seeks satisfied Liberator owners for the User's Group
"One of our accountants loved the thing, and he reckoned it was better than many of the things that came after because it was simple, it did just what you wanted: it processed your text and you didn't have to bugger about too much with it," Walker remembers.
"You could sit on the train and use the Liberator as a word processor, keeping your work in the memory. When you got back, you plugged it into your daisywheel printer and the job was done. And you could take it home and, despite being bought by the government, you could do your own bits and pieces on it."
To prove the point, David Bothwell, a Senior Advisory Officer with Hampshire County Council, wrote his September 1986 review of the Liberator for the Local Government Chronicle on the Winchester-London train. Bothwell had first encountered the Liberator in the hands of one of a group school inspectors he met earlier that year. "School inspectors travel a great deal, and when one of them told me that with a Liberator he was able to work efficiently on a train for the first time, I decided it was a machine my colleagues and myself ought to test," he wrote.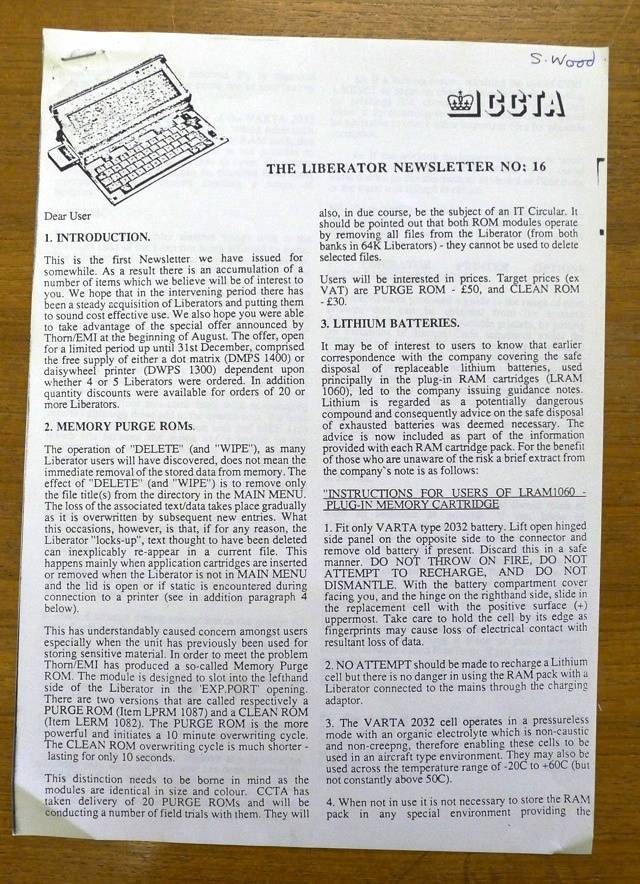 Keeping up to date: the Liberator newsletter for civil servants
The result: "20 advisers in Hampshire's education department use a Liberator as a working tool... Even my most untechnologically minded colleagues seem to have no difficulty mastering the Liberator after, at most, an hour's training or self-tuition from the straightforward user manual."
Dr Andrew Craig, then the Principal Administrator at the Royal College of Nursing, heaped even more praise on the Liberator. Writing in the Independent Health Service Yearbook, he lauded how the machine, "as the Americans say, helps me 'shovel a lot more words a lot more quickly'... What the Liberator does is enable me to miss out an entire step in the document creation process". Handy, that, for someone who had to "capture large amounts of text daily... I gave the Liberator a baptism of fire at the recent Royal College of Nursing annual conference in Blackpool. This involved my having to make a highly accurate record of a series of meetings attended by about 1500 people. Since I was seated on the stage at the time, I couldn't use any word processing device that made a noise. The Liberator came through the conference with flying colours".
No wonder he told fellow senior healthcare administrators: "I can recommend the Liberator... with all my heart."
Not enough of a PC
Personal Computer World magazine's Nick Walker and other Liberator reviewers liked the machine's simplicity - the ease of use which Bernard Terry, who had by now quit the Civil Service and was working as a consultant to Thorn EMI's marketing team, had wanted from the start. Reviewers Glyn Moody, for Practical Computing, and Nick Walker both praised that 'everyman' quality too.
"As a final test of the machine's simplicity, I left it in the hands of a non-computer user. Within an hour, she was creating finished documents, and was familiar with most of the editing operations," wrote Walker in PCW. "Similar experiments with a full-scale word processor can take weeks, so it does seem that Thorn EMI has succeeded in making the machine very easy to use."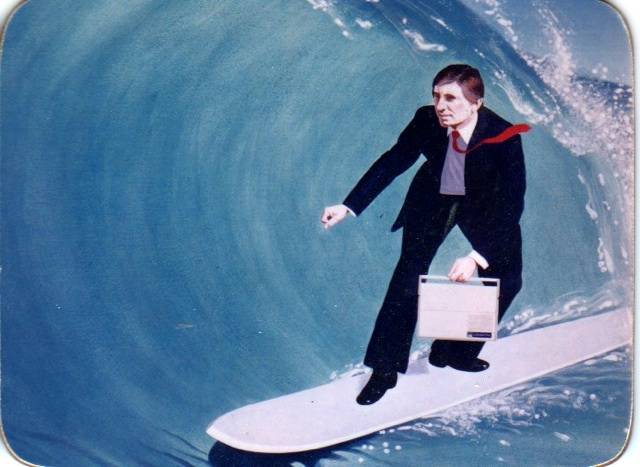 Coasting along: the laptop for the surfing?
That that was the case was all thanks to Bernard Terry continually flying the flag for simplicity during the Liberator's development. That included building a tutorial into the machine. "I wrote the tutorial, which incidentally all my grandchildren were brought up on," Terry recalls today.
Both Walker and Moody were pleased with the Liberator's ease of use, but couldn't refrain from complaining that rival products, primarily word processing packages for desktop computer, could do a whole lot more. Indeed, they also highlighted the Liberator's inability to do anything else other than edit text. Despite Thorn EMI's July 1985 pre-launch claim that the laptop had access to an "extensive applications" library, there were no other programs offered with the machine than Wordcom.
"Perhaps the main problem with the machine is that it is only a word processor," Moody judged. "There is no electronic mail - though Thorn EMI hopes to release this very soon - and no other programs run on it. This places it at considerable disadvantage to its Japanese rivals."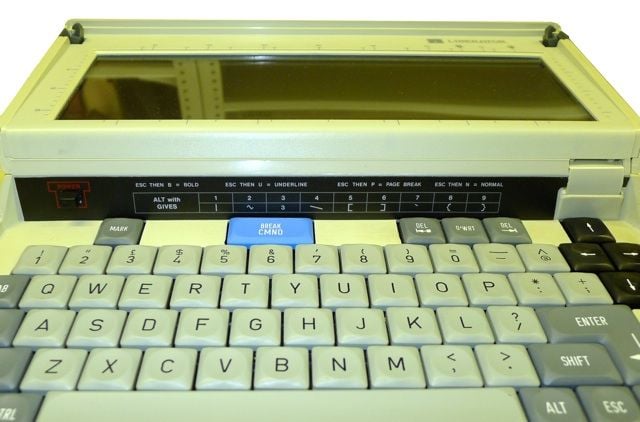 A computer designed up for text editing, the Liberator was criticised for not being enough of a PC
Added Walker: "I did yearn for a few features found on more complex word processors. Most noticeable was the lack of line spacing and centring or right justification for headings and addresses." Both writers noted that the Liberator lacked a readily accessible operating system - though Walker had spotted a Digital Research copyright notice - and a Basic interpreter. Of course, the Liberator used CP/M, but it remained buried beneath the text editor, deliberately to avoid baffling or intimidating non-technical users.
Of course, both writers were computer people - not at all the kind of folk Bernard Terry had envisioned the Liberator being used by. He wanted a simple, dedicated text processing machine, and that's what he got. But it was being sold against general-purpose computers that salespeople could pitch as kit able to do anything at all - just plug in the right software: word processors like WordStar, spreadsheets like Multiplan, databases like dBase and a whole lot more besides. And, as Terry himself admits today, back then IT purchasing was mainly handled by IT professionals, and they wanted to buy 'real' computers, not application-specific kit for everyone else.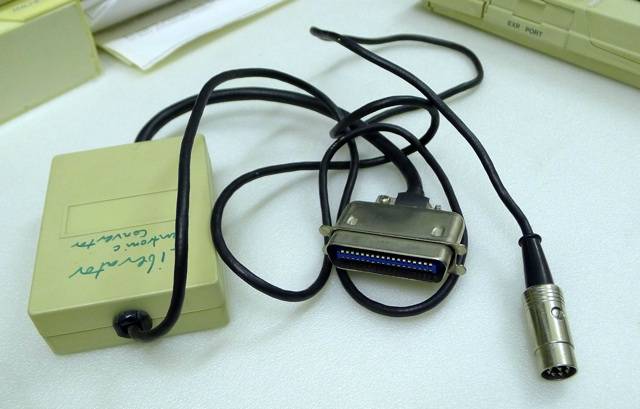 Converting the Liberator's S5/8 Din ports to the more useful Centronics connector require kit like this
Towards the end of 1985, it was announced that the Liberator was up for a Rita: a Recognition of Information Technology Achievement award. It was shortlisted in the Systems Innovation of the Year, but come the awards night on 14 January 1986 it was the Sinclair QL-based One-Per-Desk phone-computer combo from ICL which was announced as the winner by Blue Peter's Lesley Judd.
Six months later, Thorn EMI's 1986 Annual Report tersely hinted at problems with one of its subsidiaries: Thorn EMI Dynatel, which just so happened to be the Treorchy-based operation to which the Dragon Data team had been initially connected and whose future the Liberator project was supposed to secure. Instead, by March 1986, Thorn EMI had rid itself of the division and the factory, selling it off to Swansea-based Industrial Developments in a bid to shore itself up against the even greater losses it was being subjected to by chip maker Inmos and another subsidiary, Thorn EMI Datatech.
The one-time Liberator factory in Treorchy was finally closed in the late 1990s. By then it was owned by a Chinese firm, Wang's International. Now it is entirely derelict, just an empty shell.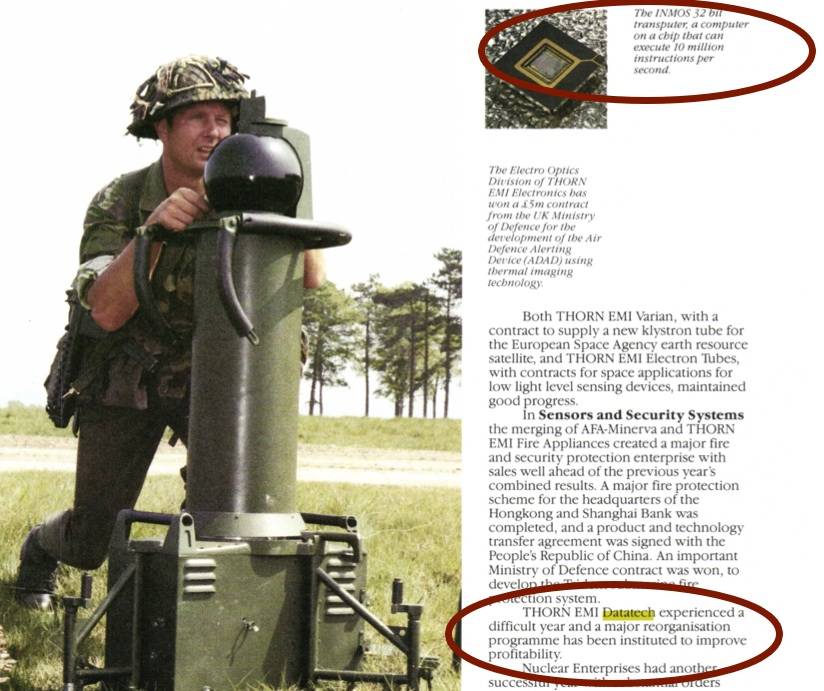 A very bad year: Thorn EMI had a tough 1985-86, thanks to losses at chip maker Inmos and hardware manufacturer Datatech
Datatech's woes centred on the ongoing decline of the home computer market. It had been Sinclair's production partner, for instance, punching out Spectrums and QLs. "Datatech experienced a difficult year and a major reorganisation programme has been instituted to improve profitability," Thorn EMI bosses noted in the 1986 Annual Report. The subsidiary, "which also used to manufacture for Sinclair", underwent a turn-around programme "necessitating substantial reductions in staff levels and facilities".
Sinclair's own troubles would see it acquired that year - the deal was announced on 7 April 1986; Thorn EMI's difficult financial year ended on 31 March - by Amstrad. Alan Sugar's company wanted to produce Sinclair products cheaply in the Far East and, after a brief period while Datatech used up its stock of components, moved Spectrum manufacturing to Asia.
Against some stiff competition
With the loss of Sinclair, Liberator production was moved from Treorchy to Datatech's Feltham, Middlesex plant. John Cavell, who worked at Thorn EMI at the time, says that the move was not a success. Cavell was Datatech's Materials Manager and had been tasked with the planning and execution of the transfer of Liberator production from Treorchy to Feltham. "Very few units were produced at Feltham, as demand was very low," he recalls.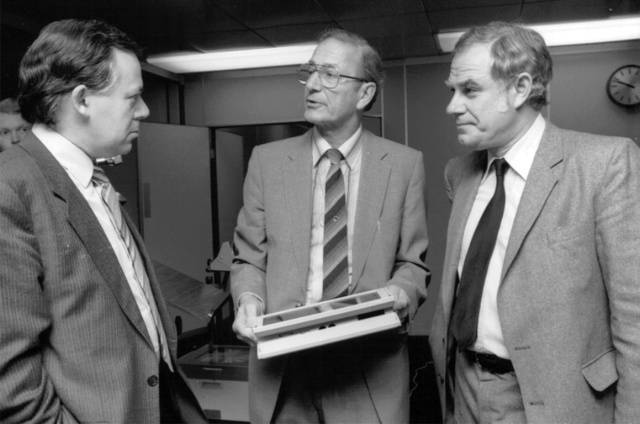 Bernard Terry demos the Liberator to (left) Victor Maller, Thorn EMI Information Technology's Director of Technology.
The other participant (right) is unknown
The CCTA's enthusiasm for the machine had not led to the forecast volume of sales, and the Liberator was not a huge seller in the public sphere. In September 1985, just as the Liberator was coming to market, Amstrad launched the PCW 8256, an all-in-one desktop machine that, though a CP/M-running, Z80A-based computer, was marketed as a word processor, just as the Liberator would be. The PCW may not have been portable, but it came bundled with a built-in floppy drive, 256KB of memory and dot-matrix printer. It cost just £460 including VAT sales tax, then 15 per cent.
Of course, the Liberator had the advantage of mobility, and was undoubtedly superior to the handheld machines Bernard Terry had assessed in 1983. But three years on, its specification was looking less competitive.
"When you design, you can't design into the future," Terry remembers. "I don't think anyone realised [then] how far memory prices would [soon] tumble."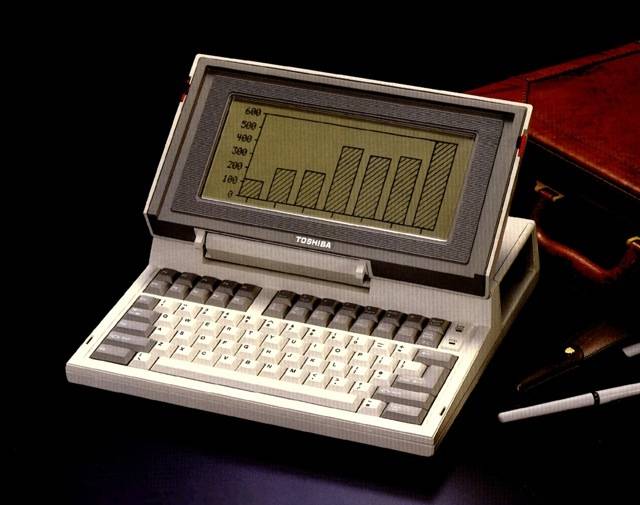 Toshiba's T1100: the first IBM-compatible laptop - but maybe not the first mainstream machine of its type
After the specification had been set, Ram prices plunged, allowing later machines, or those devised by more fleet-of-foot developers, to deliver more memory. Amstrad's PCW contained four times as much Ram as the Liberator.
And the IBM compatibles were coming. Clones of IBM's desktop line were widespread by the time of the Liberator's launch and rapidly cementing their dominance of the business computing market. HP had introduced the portable HP 110 in 1984, and it was still on sale the following year, albeit for a colossal £2995, which bought you lots of Ram - 272KB - plus a 5.33MHz 80C88 CPU, MS-DOS but not true IBM compatibility, an 80-character x 16-line text LCD all packed into a unit that weighed 3.9kg.
Toshiba released its first laptop, the T1100, in 1985 just after the Liberator launch. It had commonly used ports, a 3.5in floppy drive, only weighed 4.1kg, was PC-compatible, packed in 256KB of Ram and could run for up to eight hours on a charge of its rechargeable battery. Of course, it would have set you back $2000 - two and a half times what the Liberator cost. Toshiba today claims the T1100 was the world's first mainsteam laptop, but the Liberator was announced, to civil servants, months before Toshiba went public with its machine.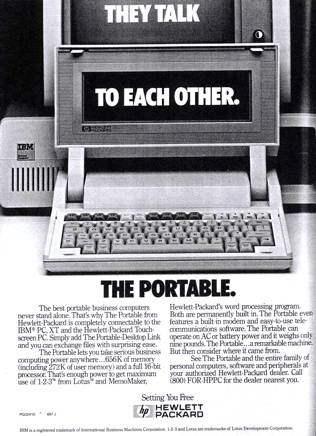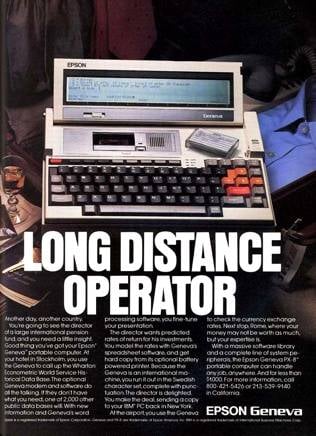 Liberator rivals: HP's 110 (left) and Epson's PX-8
Other rivals included the Kaypro 2000, which also appeared earlier in 1985. With its use of a lead-acid battery, it weighed a fraction under 5kg - not exactly light enough for easy on-the-knee usage - and came equipped with a removable keyboard, it was clearly intended to be more a desk-use PC you could move from place to place than a truly mobile computer.
Perhaps a closer machine to the Liberator - though, at £1600, it was twice the price, and was a rather weightier 5kg - was the Hong Kong-made Bondwell 2, which also ran CP/M - version 2.2 - on a 4MHz Z80A processor. It was equipped with a Liberator-beating 80-character by 25-line, 640 x 200 pixel display, 64KB of Ram and a 3.5in floppy drive.
Not that the Liberator's own specification was ever intended to remain unchanged. In an "outline specification" dated 24 April 1986, Thorn EMI Information Technology staff were presented with an updated design proposal, dubbed the Liberator Mk 1A. Planned to incorporate a 6MHz Z80-compatible processor - the Hitachi HD64180 - it would run 50 per cent faster than its predecessor and incorporate more I/O functionality than the Zilog original, the kind of features today we'd find in a system-on-a-chip part.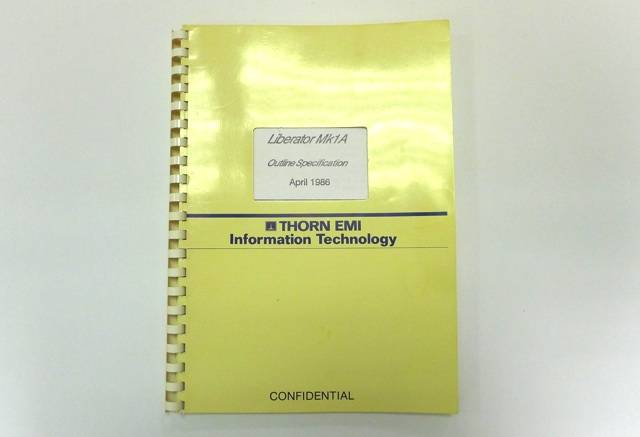 Where next? Planning the Liberator's future
Falling memory prices saw the main Bank A Ram upped to 96KB, configured as 24KB of working space plus 72KB for storage - again non-volatile, kind of, thanks to a built in button battery. An external 3.5in floppy drive would be offered too, though whether as a bundle - to match the machines already offering a built-in drive - or optional isn't made clear in the documentation.
The on-board software would be extended with address book, alarm clock, scope to install multiple printer drivers, and enhanced communications tools. Bernard Terry's text processor was becoming a personal organiser. The editor would get an overhaul, gaining the ability to add headers and footers to documents; adjustable tabulation; string search and replace rather than just search; and in-document line and word counts.
How the Liberator might have evolved
The same document also looked further ahead, briefly indicating what a Liberator Mk 2 might feature: 256KB of Ram; an 80-character by 25-line display; a built-in modem; better, more broadly compatible I/O connectors: RS-232 serial ports in place of the original's S5/8s plus a Centronics port; and the use of a surface mount assembly motherboard to reduce the space it takes up, allowing designers to produce a slimmer machine or increase the battery size.
The proposed spec was devised by Thorn EMI's new Advanced Product Development Centre, founded at the time of the Dynatel sell-off. When Liberator production in Treorchy ended, Derek Williams, John Peacock and the Liberator design team relocated to St. Lawrence House in Broad Street, central Bristol to establish the APDC. The location was chosen to put them in close proximity to the talent being nurtured in nearby Bristol University. So says John Linney - Jan Wojna's recollection is of a more cynical motive: to bring this valuable resource over the Severn Bridge and out of the increasingly impoverished South Wales. But the APDC was quickly expanded, bringing in talent such as Frank Shirvani, Martyn Wyatt and Alan Drake.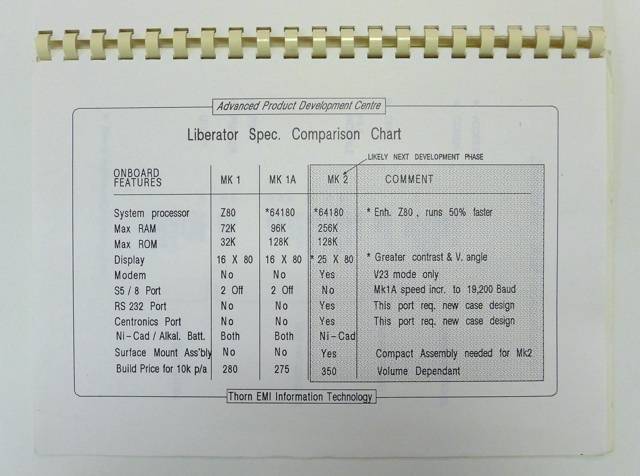 How future models would have changed
The Liberator developers' involvement with the machine clearly hadn't ended entirely with the launch, but Thorn EMI soon had them working in new products and technologies almost immediately. Among the post-Liberator projects they worked on before and after the move to Bristol were video jukebox systems, hotel information systems, sales terminals and, of course, the ill-fated portable PC.
But Derek Williams and John Peacock had no say in how the Liberator was promoted and sold. Even now, nearly 30 years on, you can hear the frustration entering Williams' voice when he talks of opportunities missed by Thorn EMI and the corporation's lack of foresight and entrepreneurialism. Watching them handle the Liberator was "like watching someone drown and being unable to help". Trying to persuade them there was a better way was "like pushing water uphill". He would have suggested giving him and his team 'ownership' of the product but "I knew that would have fallen on deaf ears".
The Mk 1A Liberator, let alone the Mk 2, never saw light of day, either. Despite the plaudits the Liberator received - early in 1986 it was nominated for a Recognition of Information Technology Achievement (Rita) award in the Systems Innovation of the Year category, alongside Research Machines' RM Nimbus and ICL's One Per Desk - sales slowed to the point where Thorn EMI felt it necessary to end production.
Thorn EMI Datatech eventually stopped punching out Liberators in or around September 1986, just a year after the laptop's public launch.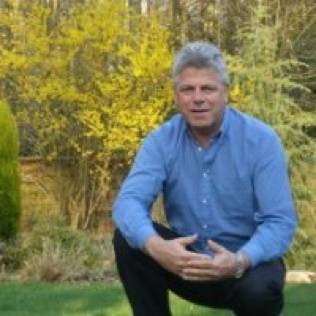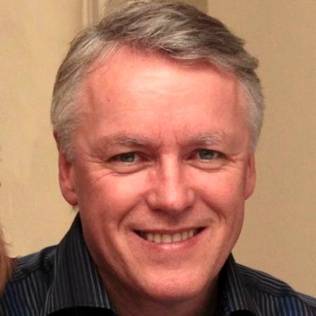 Jan Wojna (left) and John Linney today
Andrew Hardie, he of the Oval group of companies and PSWP fame, now struck a deal with Thorn EMI to acquire the remaining stocks of complete Liberators and finished components. These, Oval assembled into new machines and sold them until the parts ran out. In 1987, Hardie formed Oval Wordcom. John Linney, the software's writer, became a director too. Linney had ported the Liberator's world processor to run on IBM PCs and compatibles - possibly during the development of the Thorn EMI Portable PC; he doesn't recall the precise timeframe now - and it was hoped that the firm could build a solid business on the back of it.
Oval Wordcom would eventually be dissolved in 1995, but Linney recalls seeing the writing on the wall five years earlier with the launch of Windows 3.0. By this time, he had long since left England for the US, joining Digital Research's DR-DOS development team in 1987, an indirect result of his collaboration with the company on the Liberator's incarnation of CP/M. He would later join Novell and go on to run its ISV program. He is now VP of Marketing for San Diego-based clean energy company SolarCity.
Jan Wojna stayed at Thorn right through its 1996 demerger with EMI. Three years later, Thorn Plc spun off its set-top box business - which developed TV systems for the hospitality industry - as Quadriga. Wojna went with it, and he works there still, now as Product Team Support Manager. So did his former Dragon Data and Thorn EMI colleague John Peacock, until his retirement last month.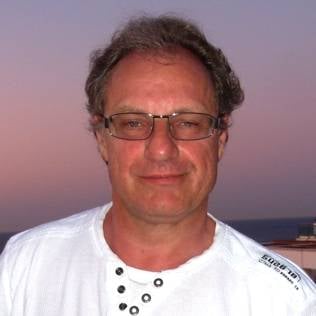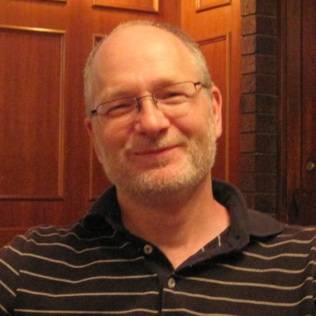 John Peacock (left) and Duncan Smeed today
Duncan Smeed, the Liberator team's Software Manager, quit Thorn EMI in 1986 a short time after the erstwhile Dragon R&D team's move to Bristol. He returned to the University of Strathclyde, which he'd left to join Dragon Data in 1983. He's teaching there to this day.
Derek Williams stayed with with Thorn EMI for some years, eventually becoming IT Director of its Business Communications operation. But when that division was merged into Thorn EMI's Radio Rentals operation, Derek called it a day. He now runs a web consultancy business.
Reg Walker remained a civil servant, though his career took him to various divisions within it, until 1996 when the HMSO was privatised by John Major's Conservative government. He left the civil service and entered the private sector. He is now enjoying his retirement and runs the HMSOldies website.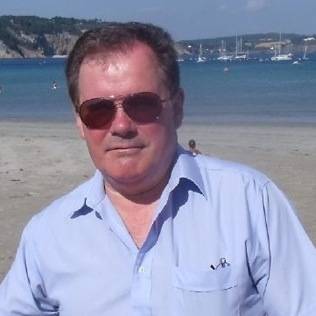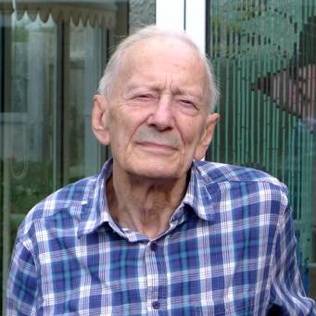 Derek Williams (left) and Bernard Terry in 2012
And the Liberator's father? Bernard Terry remained connected with his 'text editor', even after hardware production ceased. He joined Andrew Hardie and John Linney to run Oval Worldcom while offering his services as a technology implementation consultant to the Civil Service and to government, right up to Prime Ministerial level. ®
Acknowledgements
The author would like to thank all the members of the Liberator project who worked at Thorn EMI and in the Civil Service who agreed to be interviewed for this history - Reg Walker, Duncan Smeed, John Linney, Jan Wojna, John Peacock and Derek Williams - and others who provided information by email. I would especially like to thank Bernard Terry, sharp as mustard despite his 85 years, without whom this history would be much less detailed. Errors and misunderstandings are all my own. I would also like to thank the Science Museum for providing invaluable access to its not-on-public-view Liberator hardware and document collection.
Part One: Taking on the typing pool
Part Two: Out to launch