Symbian, the operating system that once promised to dominate the future of mobile computing and telecomms, can now be found in a car boot sale. Just look in the Eclipse section. Seriously, the multivendor-owned nonprofit foundation has released the kernel under an Eclipse open source licence, as it promised to do in June 2008, when Nokia acquired the OS and spun it out.
Symbian also released new toolkits for developers, and the development platform for the QEMU emulator, and the Beagleboard, a $149 board running a TI OMAP system-on-a-chip processor.
Once Symbian struck mortal fear into Bill Gates. But this year Nokia announced that Maemo, a GNU/Linux OS, would be its choice for high end phones and gadgets, with Symbian pushed down into the midtier.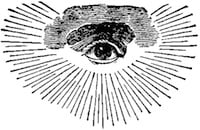 Meanwhile, Symbian has lost one of its last remaining links with Psion, the company at which the operating system (then called EPOC) was conceived. David Wood has left the company to pursue his new found passions of The Singularity (which is a sort of nerd's version of The Rapture), and catastrophic climate change. Wood was instrumental in getting the Psion 5 out of the door, developing the test hardware and the toolchain.
We wish "DW" all the best in his eternal life. ®
Similar topics