Original URL: https://www.theregister.com/2014/12/26/ukgov_reveals_how_not_to_explain_a_not_spot_deal/
Mobe not-spots 'landmark deal'? We ain't thick, Javid
Coverage increase promise is (mostly) cobblers
Posted in Networks, 26th December 2014 11:01 GMT
The "landmark agreement" between the government and the mobile phone operators has been reported as a coup, something worthy, and a step forward. However, scratch the surface and it's merely a face-saving exercise.
It's more than a little difficult to work out what the agreement actually says, but we here at the offices of El Reg have been doing our best to make sense of it all.
No-one who understands the technology is allowed to talk to the press and the people in the press office at the Department of Culture, Media and Sport don't (or won't) respond to questions without lengthy delays.
The actual agreement has not yet been published.
My concern is that the process has been the airbrushing of a governmental cock-up, and then spinning it as a triumph.
The Rt Hon Sajid Javid MP, Secretary of State for Culture, Media and Sport, said that mobile coverage must be improved and that it was crazy that on a small, densely packed island there was a fifth of the landmass where you couldn't make a call.
This is entirely sensible and ties in with the independent research by GWS which found that you couldn't make a call or internet connection 60 per cent of the time on London rail commuter routes, and the research by from P3, which said the worst network they'd seen testing across Europe and Australia would qualify as second-best in the UK.
Where Javid went off-beam was in his proposal for a solution: Network Roaming. You can see why someone who doesn't understand - and Javid's background is banking not technology - might reason "If my phone can see a signal, but it's not on my network why can't I use it anyway".
It's an immediate visceral reaction to the problem of the moment, without any consideration of the logistical and engineering issues which might lead to a solution.
Lots of people who did understand that National Roaming was a very, very bad idea slowly explained why: it would lead to worse handset performance, reduce the incentive for mobile networks to build out, and ultimately lead to more areas where there was no coverage - rather than areas where there was only one network.
This put the government in a pickle. Having stood up and said "something must be done", the only thing that could be the next step was a "landmark agreement".
Now we have exactly that, and without any details all reporters can do is nod and say it's A Good Thing. But what we have, when employing a little knowledge of the background, isn't promising.
Just £40 per subscriber, per year
The headline figure is that the four networks will spend £5bn over the next two years on improving mobile coverage. It's a big number, a very, very big number, nearly £5,000 a minute for two years. But it can be seen in other ways - it's about £40 per subscriber per year. In fact, it's less than the networks would be spending anyway.
Indeed, in its response to the announcement Vodafone said it had was "spending £1bn on our network and services in the UK this year alone and will continue to spend a similar amount next year as well". So, the commitment to government is less than Vodafone was spending anyway. Suddenly the "Landmark Deal" looks a bit hollow.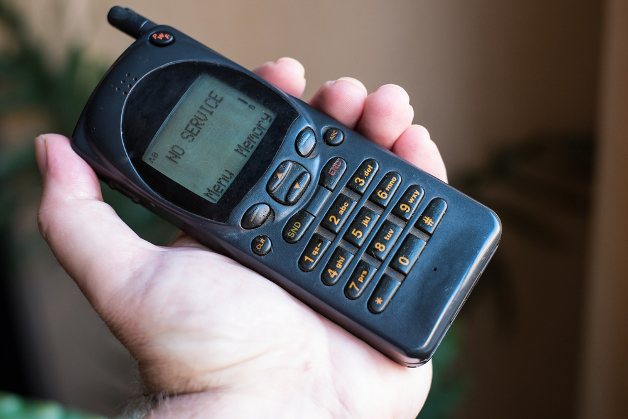 Perhaps the only impressive line in the statement is "full coverage from all four mobile operators will increase from 69 per cent to 85 per cent of geographic areas by 2017", although the devil in the detail is what is meant by "full coverage"
The DCMS told us that "current mobile market conditions have made long-term investment less certain. This agreement commits them to going further. As part of the agreement, MNOs have drawn up proposals that clearly go beyond planned coverage, and include both new sites and increased infrastructure sharing."
Looking further at the release it promises "guaranteed voice and text coverage from each operator across 90 per cent of the UK geographic area by 2017, halving the areas currently blighted by patchy coverage as a result of partial 'not-spots'".
Given the network sharing which is rolling out, with O2 and Vodafone sharing sites, as are EE and Three, the reduction of partial not spots is less challenging than it might at first seem. If only one network has coverage, its partner can easily get access. Adding the other two is more difficult but will be driven by the loss of revenue to rivals.
Perhaps the only line in the statement which is impressive is the one which says "full coverage from all four mobile operators will increase from 69 per cent to 85 per cent of geographic areas by 2017".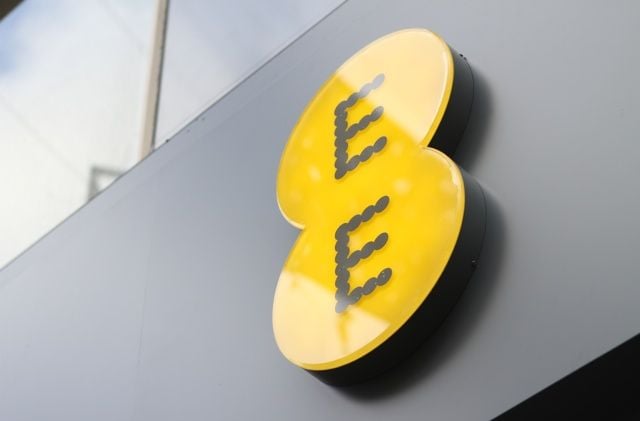 Given the network sharing rolling out,
with O2 and Vodafone sharing sites, as are
EE and Three, the reduction of partial not
spots is less challenging than it might at first seem
Adding 16 per cent might not sound that much but it's geographic and incremental which means covering a lot of low-value space - all the easy areas having already been done. The devil in the detail is what is meant by "full coverage". Is that voice-only where 900MHz 2G will do the job? Or, is that indoor coverage? 70 per cent of calls are made indoor and mobile data usage is even higher.
The next clause hints at what might be by saying that operators have agreed to "provide reliable signal strength for voice for each type of mobile service (whether 2G/3G/4G) - currently, many consumers frequently lose signal or cannot get signal long enough to make a call".
But when we asked for clarification on the point that operators will be held to supporting the individual technologies, we were told that "it will be up to MNOs how they choose to deliver their coverage obligation. The agreement is not specific about the technology they should use to achieve this", and anyway, asking for obligations on 4G voice is nonsensical.
Less planning permission, less landlord power
While there will be some VoLTE (Voice over LTE), there is none at the moment and the DCMS conceded "mobile operators will be able to choose how best to deliver their coverage obligation. We understand that some voice coverage will be delivered using VoLTE". So, while the release talks about 4G voice there isn't any compulsion to do it.
One thing which casts a shadow on the reduction of not-spots is MIPS, the government's last attempt to do this, where £150m was budgeted and in three years only two sites have been built. The "landmark" announcement references this as though it's some kind of success.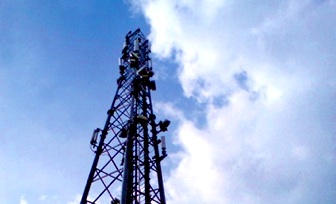 One thing which casts a shadow on the reduction of
not-spots is MIPS, the government's last attempt to do
this, where £150m was budgeted and in three years
only two sites have been built
With the focus of this agreement being solving Javid's wanting to use a different network, the areas with no coverage are not as important as those with partial coverage. We were told "the agreement does not incorporate MIP, which specifically targets complete not-spots".
When we spoke to Vittorio Colao, the CEO of Vodafone about National Roaming he said that what needed to be done was "easier planning permission, reduced power for landlords to dictate what was done on sites, and higher mast heights".
The new agreement doesn't deal with any of these, the DCMS told us, with "all of this the planning laws would still apply and so checks and balances are in place".
This is perhaps the most important issue in the agreement, so action has been deferred, and the "government intends to reform the out-dated Electronic Communications Code. It is currently considering details of reform and will announce these changes shortly". This is a little different from Colao's view that it could be done "within a heartbeat".
The statement says that the operators will have their licence conditions altered to encompass the new obligations, which will no doubt keep the lawyers looking at the sale of EE to BT ensconced in detailed discussions.
And it makes it clear that there will be no governmental contribution to the £5bn, but it will look at the licence fee, where Ofcom is proposing a near tripling.
The whole deal hangs on measuring if the mobile operators have fulfilled their obligation. But there is no mention of penalties if they fail to do so.
Please, no more crowdsourced data
That measurement falls to Ofcom, which has rather dropped the ball in recent surveys, relying on crowdsourced and RootMetrics information, and coming up with the great pronouncement that 4G is faster than 3G.
If the agreement is to actually produce a result beyond what the mobile networks are planning to do anyway it needs comprehensive measurement.
Checking if there is 70 per cent, 80 per cent or 85 per cent national coverage is significantly non-trivial. If putting it in is hard, measuring who has done what is harder still. Indeed the only way to really do this would be for Ofcom to look from inside the networks and then use that as a basis to go out and check - it's what the networks do for their own measurements.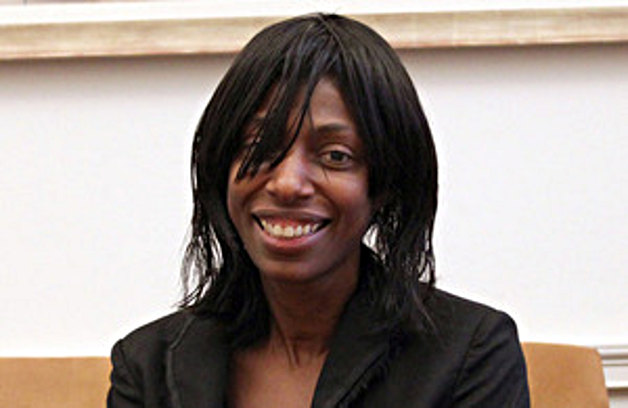 The new Ofcom head, Sharon White, who faces significant
challenges, but has been hailed as "a breath of fresh air".
It will be interesting to see how she deals with
future ministers having "good ideas" about how
technical issues will be solved
We asked if Ofcom will be able to go into the Mobile Network Operators Network Operation Centres and look at box maps and signal strengths, and were told "Ofcom will use appropriate methods for ensuring compliance with licence conditions.
This usually takes the form of detailed signal strength information", but were not given any details on where that signal strength information would come from.
It does however mean that at the very least it would use network test equipment and not the crowdsourced data that has been used of late.
It will be a significant challenge for new chief Sharon White, who has be hailed as "a breath of fresh air". As someone who seems to have been hired as being politically astute rather than hands-on technical it will be interesting to see how she deals with future ministers having "good ideas" about how technical issues will be solved. ®