Original URL: https://www.theregister.com/2015/09/15/steve_bong_corbyn_coup_inside_story/
Jeremy Corbyn: My part in his glorious socialist triumph
The anti-austerity rebel with Juche dripping from his beard
Posted in Legal, 15th September 2015 11:04 GMT
¡Bong! June 2015: The door to the modest Islington terraced house creaked open. From behind a black burqa, a pair of eyes gleamed with contempt. My Arabic was rusty but there was no mistaking the sentiment – I could discern the words "neoliberal" and possibly "analogue", hissed at me in what sounded like a rasping West Country accent.
The lady in the burqa ushered me in and pushed me down a long and dimly lit passage. When my step faltered, she would prod me in the back with what felt like the muzzle of an AK-47 rifle – although it could have been a pair of Spear & Jackson Geared Softgrip Hedge Shears. After some minutes of walking, I noticed the air gradually begin to chill, and the air pressure change. Who knew Islington terraces had such long vestibules? This must be the wine cellar. Islington was famous for its wine cellars: the "catacombs of N1", as they were once known.
At last a fortified door stood before us and at burqa lady's command, it opened. In front of me was the election command room – already busy with activity and anticipation. Trying to fix a paper jam with the photocopier was Charlotte Church. Sharing a Ginsters cheese and onion pasty from the microwave were Billy Bragg and Brian Eno. In the corner, revolutionary film maker Ken Loach was petting his whippet as an admiring Jeremy Hardy chuckled. Tucking into an enormous cake, decorated with Post It™ notes, was the head of the Government Digital Service, Mike Bracken MBE.
The candidate himself, the 200-to-1 outsider, projected an aura of calm from the centre of the room. He had only scrambled onto the ballot paper a few hours before. Now I knew how had he managed this: by assembling a constellation of proven vote-winning talent. But what did he want with me? In a moment, I would find out.
After a few minutes the Supreme Leader must have noticed my sapphire-display prototype iPhone 7, and he beckoned me and burqa lady to join in him the stationery cupboard – the nerve centre of his operation. He nodded to burqa lady, who dropped her niqab. I gasped. It was none other than 1970s TV variety star, and former Poet Laureate, Pam Ayres.
"The whys come later, Bong," Corbyn bristled.
My assistant มาลัย (which means "Garland of Flowers" in Thai) had dispatched me to this Operations Bunker telling me only that somebody called Jeremy Corbyn wanted to see me. Every wise investor needs to protect their investments and hedge against risk. The Conservatives had thrown taxpayers' cash at me and many of my friends, with £17.5m going to Passion Capital, who produce nothing but an infographic to explain where it goes. I needed to know that Labour wouldn't wreck it for all of us entrepreneurs.
But the only thing I knew about Corbyn was that Britain's socialist party had decided to crowdsource its leadership campaign – and when you throw things open up to the Wisdom of the Crowds, only marvellous things happen.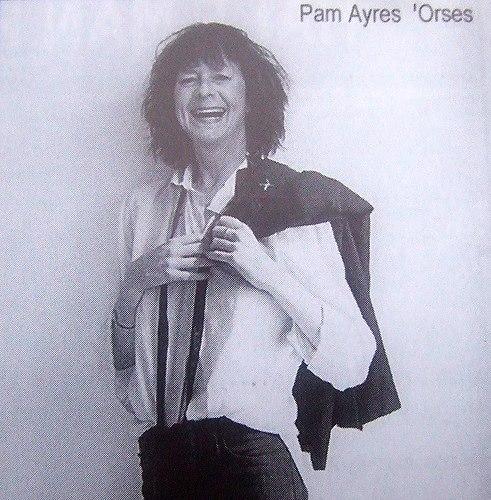 A week is a long time in politics
Why me, though? In front of me was the kind of socialist dinosaur who had dhal in his beard, wore socks with his sandals, and still had a landline. I just couldn't picture him with an Amstrad, let alone chillaxing at the Trampery. My Swiss finishing school background, strong Republican Party connections and very public admiration for the late Ayn Rand hardly made us sympatico. Furthermore, I was the pioneering investor and entrepreneur who had put the "hore" into Shoreditch. I had helped organize Lady Thatcher's funeral and Westminster village pundits said that my last-minute digital appeal to the nation had secured the Conservative Party's triumph. Surely, I represented everything he despised?
Corbyn spoke quietly, courteously, and without malice.
"Mr Bong, you represent everything I despise," he told me, echoing my thoughts exactly.
"In your so called New Economy, the strong exploit the weak. You make nothing, and do nothing but destroy value. Chinless gap year Trustafarians pretend to be 'enterpreneurs' while unemployable middle management swan around pretending to be 'capitalists'. It is the apotheosis of neoliberalism…"
I tried to speak – but Jeremy hadn't finished.
"… and worst of all, you have made Tripe fashionable again."
Damn. I'd forgotten Corbyn was a militant vegetarian.
"However…."
There was a long silence as the next leader of the Labour and Co-operative Party of Great Britain stroked his beard, dislodging a small piece of okra, which fell onto the Morning Star's racing tips.
"… I have been reading some of your political writings, on the philosophy of the Juche State. And I find it… fascinating."
Ah, my Socratic Dialogues with Eric Schmidt and Kim Jong-Un, the boy leader of North Korea.
Under the Juche philosophy, you may recall, the leader is "the impeccable brain of the living body, the masses can be endowed with their life in exchange for their loyalty to him, and the Party is the nerve of that living body."
Corbyn warmed to his subject.
"North Korea has pursued a bold anti-austerity policy for years, and received nothing but condemnation for it," he sighed. "But Juche is vital. In the words of Ben Hammersley, ' People who are in charge today see everything remaining in hierarchies, and yet what we have is a world which is very radically moving towards networks. If we want to prosper in that world then we have to have a ruling class, and a ruling elite, who understand that or get out of the way.'"
He put the papers down.
"I'll be frank, Bong. You and I have nothing in common at all, except an enormous desire to spend other people's money. And we have to start somewhere. So we will."
He rose, and thrust a manila folder into my hands, stamped with the word MINSOCK (Ministry of Socks).
Our meeting was apparently over.
"Comrade Pam, show him through to my Deputy's Office."
Tommy Watson rose and gave me a heartily slap on the back. "Steve! Are you sure you're receiving enough investment in vital digital projects, and social entrepreneurship, from the People's Bank?"
"I, er.. we er, … would hope that Labour's socialist growth policies will enhance the digital economy in such concrete expressions of support," I replied.
"Excellent. Now let's seal this relationship over a game of 'Wolfenstein, The Final Solution'," Tommy chuckled. "To the end of intellectual property. And the end of austerity!"
"Venceremos, comrade," I replied, mightily relieved. ®
Steve Bong (official title: Lord Bong of #businessmodel) is the founder of Bong Ventures, an early stage investor and incubator focusing on innovative new technology startups based in Shoreditch, London. When he's not helping rear the next generation of business models, Steve enjoys parties and foreign travel, extreme cuisine, Open Data and draws his inspiration from Ayn Rand and His Holiness the 14th Dalai Lama. He advised (then hired) No.10 policy guru Rohan Silva on mindfulness and innovation, Lily Cole on innovation in giving, Mark Zuckerberg on the Perfect IPO, the Republic of Kazakhstan on emergent social media strategies, LOCOG on brand enforcement, and imagineered the Olympic Opening Ceremony with Danny Boyle, Shoreditch's #guardian coffee coffee shop with Jemima Kiss, and was the social media consultant for Edward Snowden and Lady Thatcher's Funeral. A recent attempt to arm the Syrian rebels with iOS7 sadly failed, however. He emphatically declined to assist the Islamic Caliphate in creating viral and engaging content. He recently resigned from GDS and weathered a storm of factually inaccurate reporting about Bong LLC's office culture.