Original URL: https://www.theregister.com/2015/12/08/microsoft_lumia_950_review_lumia_950xl_review/
Microsoft Lumia 950 and 950XL: Clear thoughts of Continuum with a snazzy camera
Sadly, these are for the collectors and diehards only
Posted in Personal Tech, 8th December 2015 10:03 GMT
Review There's only one reason you might want to buy either of the new flagship Microsoft Lumias. Straight off the bat, we can tell you it's not the party trick Continuum, where your phone doubles up as an ARM-based PC to run Microsoft Office.
Nor is that reason Windows 10 – which is still buggy, bereft of significant new benefits for the user, and without the performance and coherence of Windows Phone 8.1.
No, the reason you'd be drawn to the new Lumias is because they have the best camera I've used all year, and I write as someone jaded by the general excellence of today's smartphone cameras.
The 20MP shooter on the Lumia 950 and 950XL turned in the best results I've seen on mobile imaging, particularly in low light. And that's basically it.
However, marshaled against that we have a long list of drawbacks. The first is the cumbersome and glitchy experience of using Windows 10 Mobile, which while smoother than the Preview programme, is nowhere near as polished as the Windows Phone 8.1 it supersedes.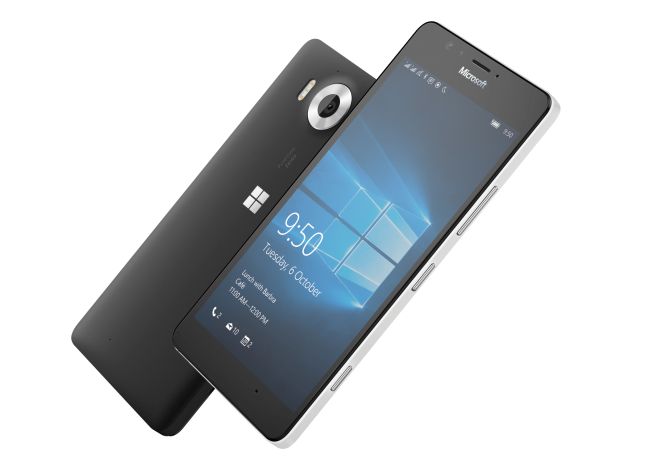 Windows 10 still feels months away from being mature. Admittedly there are one or two positives for the IT administrator, but few for the user, who finds simple things harder to do, and important things impossible to do (unified email inbox, Device hub).
The second is the poor range of apps. I'd expect that Windows 10 will mature, and the third-party app selection to improve significantly in the next year. But these are both devices costing over £400 (£449.99 and £529.99 (XL) at the Microsoft Store; £419.99 and £469.99 SIM free at Carphone Warehouse). That's a lot to ask of punters for what is basically an ongoing beta programme.
Because the two 950 models have so much in common we're dealing with both of them in this review.
Tweedledum and Tweedle XL
The 950 and XL (as we'll call them here) both have a no frills, utilitarian designs that are recognisably Lumias, resembling the 640 and 640 XL models, although the side button layout has inexplicably (and annoyingly) changed on the larger model.
Both make use of polycarbonate and have removable back covers. The XL is simply bigger (5.8-inch display) than the other (5.2-inch).
The former Nokia phone team at Microsoft hasn't skimped on anything here. Both models have a high resolution (1440 x 2560 pixel) AMOLED display, wireless charging, removable battery, expandable storage, HAAC rich audio recording, and the same stellar 20MP main imaging unit.
Both have a spooky new biometric face-scanning authentication option. Both have Gorilla Glass and despite differing battery sizes (3340 and 3000 mAh for the 950 XL and 950 respectively) Microsoft makes the same claim for battery life for each model. Presumably thats because the top-end octocore Snapdragon 810 in the XL model consumes more power than the very capable Snapdragon 808 in the regular 950. Both are chips that can warm the hand when being taxed.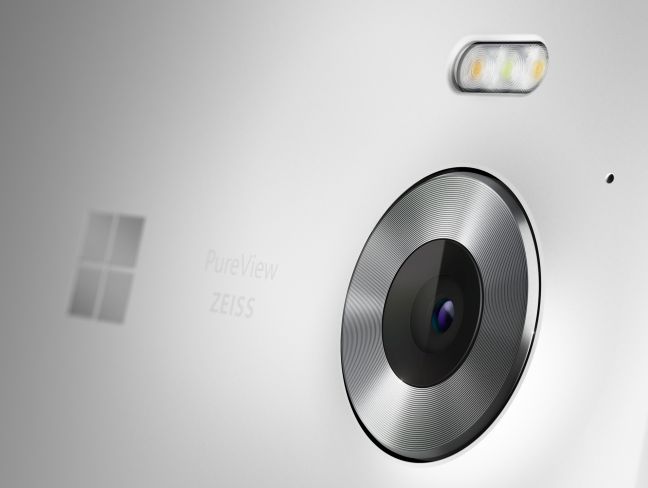 The XL differs by allowing four rows of regular square tiles on the home screen, and accommodates two wide tiles to live side-by-side. It makes for a much tidier home screen.
Microsoft has however ignored years of user feedback clamouring for the phones to show larger tiles in order to display more information; while Windows 8 and 10 for PCs get the 'Large' tile size, phones and ARM tablets don't. So the default calendar app – which here is "Outlook Calendar" – still shows one appointment per day, no matter what's in your schedule. There aren't really any other differences.
Both look "drab" (if you're being unkind) or "practical" (if you are being generous), and are certainly not models which jump out at you. If that kind of thing bothers you, for £40 you can pick up a funky leather cover.
Both Lumias do feel lighter than you'd think – picking one up reminds me of picking up an old phone with the battery taken out. That, by the way, is a compliment.
From the spec sheet Microsoft has done a good job of valuing popular Lumia features such as good quality radio stacks for phone calls, Qi wireless charging, and the much underrated HAAC audio recording subsystem. And while Microsoft laid off much of Nokia's phones division following its takeover, it didn't entirely ditch the imaging team.
It was 2013 since we last saw anything new from them, with the oversampling sensor and OIS combo coming into more affordable models. Two more years of development finally yields up some fruit.
Only occasionally does either the Lumia 950 or 950 XL feel like a Windows Phone, however.
Windows 10 Mobile. It doesn't feel like Windows
We'll save our deep dive into Windows 10 Mobile – the biggest change to Microsoft's mobile platform for five years – for a separate piece. What you need to know here is this: in some respects, it's superficially similar to Windows 8.1. There's no new shell or launcher in W10M. But many "experiences" are now quite different.
Email and web browsing take a leap back, with two very buggy replacements (Edge and Outlook Mail) for the serviceable and slick Windows Phone 8.1 Internet Explorer and email.
Typing messages, even on a Snapdragon 810-powered machine, feels like wading through treacle. It's the only platform not to have a unified inbox. You've lost the invaluable "History" tab from the contacts ("People") app, and Windows Phone has gradually shed the deep integration it had at launch five years ago. Where WP8.1 "filled in" a contact photo from a social network, now it shows a blank.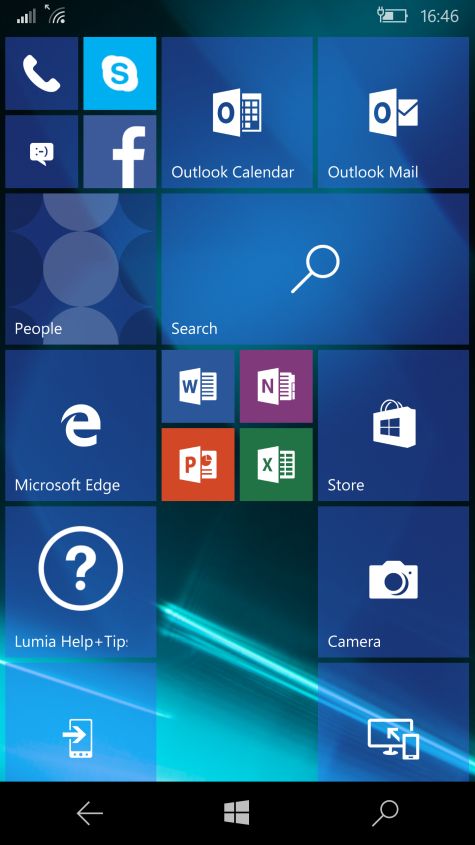 The 950 default Start screen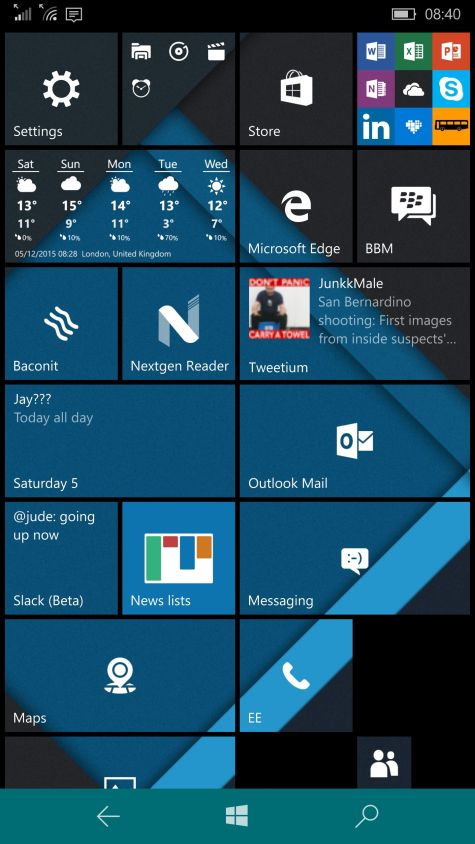 More Tiles can be fitted onto the 950XL Start screen, but not the 950, even though both phones have the same 1440 x 2580 resolution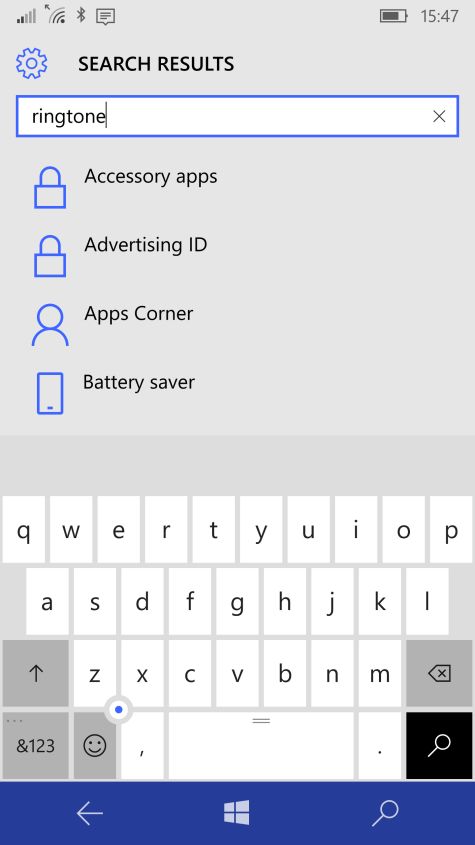 Thanks, Help! A search for a basic setting can be fruitless
Aesthetically, the design is a mess, with genuine confusion caused by the inconsistencies. Even as a very experienced user of Windows Phones I was left guessing where a particular menu options might be hiding. In some cases, it's hard to believe that some decisions made it out of the door.
The wireframe icons are very hard to distinguish apart, while the People app now features your friends and acquaintances heads on rotating circles, a positive school project of a Tile design. Overall, the end result is that Windows 10 Mobile feels like the designers had to follow moving targets, or perhaps competing product teams were forced to make shotgun compromises.
The root cause, however, is well known: it's an attempt to "unify" PC and phone UIs so that applications can run across both, and adapt to each display size and use case.
I'm not sure even that has been achieved; Windows 8 for PCs (c.2012) and Windows 7/8 (2010-2012) are unmistakably part of the same family, even though there were three APIs and development paths, because the design is so distinctive. Windows 10 Mobile feels less like Windows than any Microsoft product has.
Much of the pain today is the result of long overdue product rationalisation at Microsoft. For example, the company was maintaining six app Stores across different platforms, but now works off one code base. That's perfectly justifiable, and the ambition for Universal apps, and encouraging web and iOS developers to port easily to Windows 10, is both lofty and admirable.
But for now the end user gets the shitty end of the stick, while the benefit, such as it is, accrues to the producer. It's rather as if a Soviet tractor factory requests applause for an internal reorganisation, when all the farmers want is tractors that don't break down.
It's rather as if a Soviet tractor factory requests applause for an internal reorganisation, when all the farmers want is tractors that don't break down
Popcorn Special Feature
The 950 imaging unit is identical in both cases, and inherits two traditions at Nokia: oversampling and hardware-based optical image stablisation (OIS). The oversampling was unveiled in the Nokia 808 Pureview in 2012, a 41MP unit which is still takes the best pictures of any mobile.
Later that year, Nokia introduced hardware OIS into its Lumia 920, allowing for much smoother video recording, and because the aperture can be held open for longer, better low light pics.
In 2013 it married the two in its Lumia 1020, with a 41MP sensor and OIS. Nokia then cranked out and cheaper 20MP and even a 10MP unit (in the very underrated Lumia 830) with both oversampling and hardware OIS.
Having been an early pioneer of HDR image processing, Nokia shunned the technique for a long time. Last autumn it introduced its equivalent, which it considered superior, via the Denim software update, called Rich Capture. This encompasses HDR with the ability to manually alter the results after the fact.
The units in both models are nominally 20MP but take quite breathtakingly good snaps, with the Lumia hallmark of good colour balance. The performance in low light was really striking. After sunset on a gloomy overcast day, the Lumia turned in images flooded with light.
To stand out in a market where the iPhone 6s Plus and Samsung Galaxy S6 already shine is quite an achievement. This is the high spot of the experience.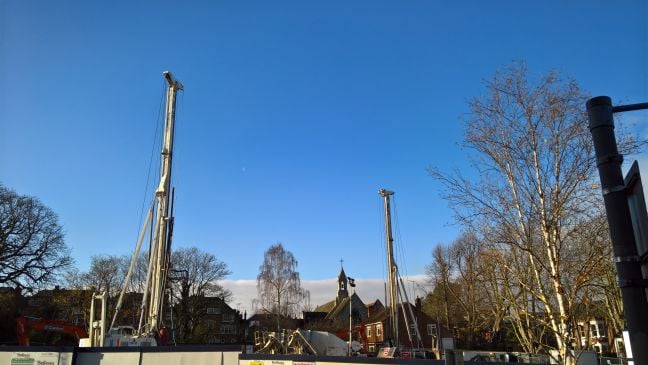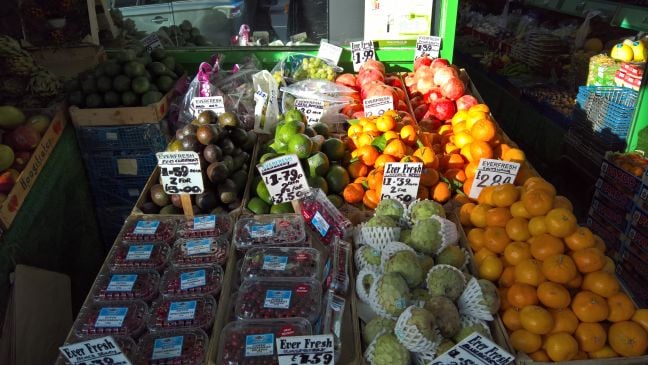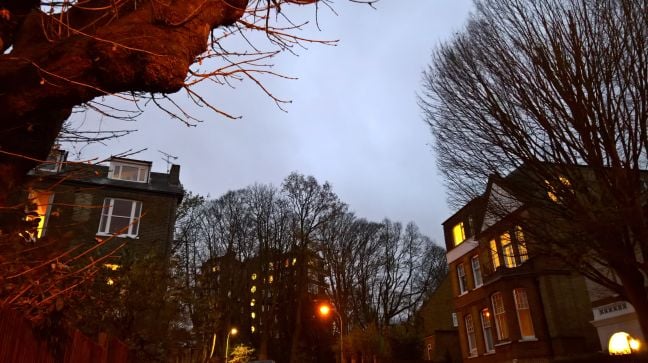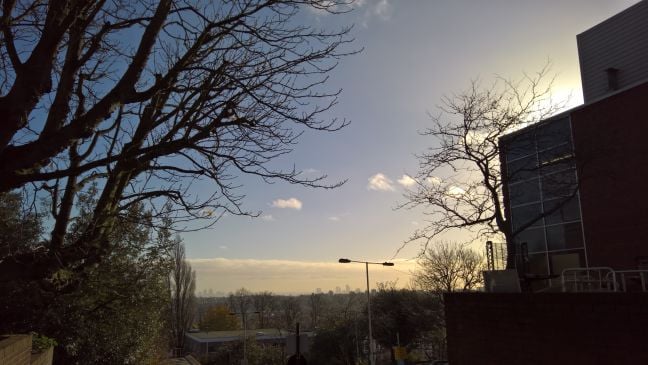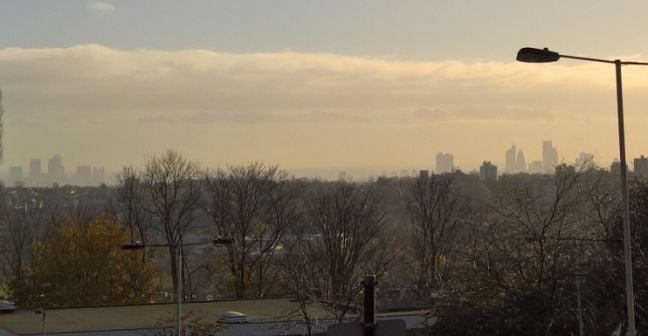 These Lumias produced some of best, if not THE best, phone calls – with clear call quality and good signal reception. But inexplicably for a quality Lumia, the tinny speaker on each model produced almost no bass, with an impact on speaker phone calls. Even the low end Lumias have better external speakers.
Wait. What about Continuum?
I was less impressed with the biometric authentication, Windows Hello, even though Microsoft strongly caveats this as a "beta". The phone has a third camera and an infrared scanner to scan your face, with the IR ensuring you're not holding up a 2D image.
After ensuring there's a backup PIN and giving it some training, you're good to go. However, while Hello works very well on the Surface Pro 4, it produced a success rate far below 50 per cent on the device. Worse, it zaps the battery, as the phone is continually woken up and attempts to perform an authentication.
I often picked up the phone and found it had exceeded the number of attempts it makes before requesting a PIN. At first I thought this was my kids picking it up, then I realised any movement or light change triggers it. You can lose a fair amount of battery just by having Hello turned on and your phone in your pocket.
The other party trick is Continuum, a glimpse into Microsoft's unified roadmap where phones double up as PCs. We were unable to test it as the promised Display Adapter unit wasn't available. We'll give this important feature a dedicated review. It's intriguing, but you should be aware of both the technical and practical limitations.
It only works with Miracast-capable TVs or a dock. Apps need to be Universal apps, of which there are only a handful, including Microsoft's own Office suite. More practically, if you nip out for coffee and need to take your phone with you (and who wouldn't?) you lose your context, and have to plug it all in again.
Conclusion
Overall the Lumias include some great hardware in a light package, but it's all dressed up with nowhere to go. The real world Windows 10 Mobile experience is not a good one, as the user is beset with bugs, half finished apps and needlessly fussy ways of doing things. Which is bit of a shame really.
Microsoft has waited two years to unleash new flagships. But with Windows 10 Mobile, it falls further behind the competition, and the worst thing is the wounds are entirely self-inflicted. ®