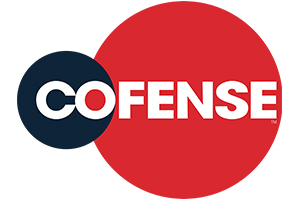 Email Security Solutions to Stop Phish
Millions of Ransomware, Business Email Compromise and Credential Harvesting attacks are bypassing expensive email security solutions every year. Cofense is the only company that combines a global network of 32 million people reporting phish with advanced AI-based automation to stop phishing attacks fast. That's why over half of the Fortune 500 and thousands of other organizations trust us to help them stay ahead of breaches. We're Cofense. We Stop Phish.
Video

We're Cofense. We stop phish.

With more than 90% of breaches starting with an email phish and organizations constantly under attack, we are 100% focused on stopping phishing attacks and the potential damage they cause.
2022 Annual State of Phishing & Best Practices
Phishing Trends & Email Security Best Practices
Phishing Intelligence & Insights
Cybersecurity Awareness Resources
Cybersecurity Awareness Resources