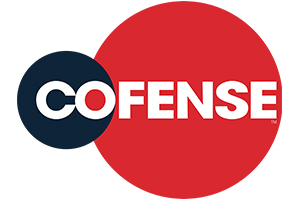 Email Security Solutions to Stop Phish
Millions of Ransomware, Business Email Compromise and Credential Harvesting attacks are bypassing expensive email security solutions every year. Cofense is the only company that combines a global network of 32 million people reporting phish with advanced AI-based automation to stop phishing attacks fast. That's why over half of the Fortune 500 and thousands of other organizations trust us to help them stay ahead of breaches. We're Cofense. We Stop Phish.
Video

We're Cofense. We stop phish.

With more than 90% of breaches starting with an email phish and organizations constantly under attack, we are 100% focused on stopping phishing attacks and the potential damage they cause.
2022 Annual State of Phishing & Best Practices
Phishing Trends & Best Practices
Whitepaper

2021 Annual State of Phishing Report

Threat actors' ability to quickly adjust their methods to world events can be lightning fast. From Emotet to Ryuk, and let's not forget COVID-19, threat actors improved their methods and adapted to world events, bringing new trends to the phishing threat...

On-Demand Webinar

Best Practices: Phishing Prevention

Listen in on this fireside chat led by Jess Burn, Sr. Analyst at Forrester, with Aaron Higbee, CTO & Co-Founder of Cofense and Kristy Westphal, VP Security Operations at HealthEquity, discuss best practices for phishing awareness, detection, and response, including technical controls and planning for failure.

Report

Polymorphic Phishing Attacks - 5 Insights to Stop Them

Threat actors are evolving quickly, and modern-day attacks are more complex and sophisticated. Polymorphic malware changes rapidly to grab user credentials, raising the stakes for organizations around the globe. Learn why you need both human detection & automation to effectively minimize risk.
Phishing Intelligence & Insights
Cybersecurity Awareness Resources
Cybersecurity Awareness Resources