Bond on Film There were others, but Desmond Llewelyn defined the part of Q in James Bond, appearing in 17 films and nailing the shtick with the wayward agent who invariably broke or lost his toys. Q perfected the long-suffering dad to Bond's fidgety teen, who pressed the wrong buttons to earn an exasperated: "Pay attention, 007!"
Skyfall changes the dynamic: it casts a slip of a lad as Q - Ben Whishaw, born in 1980 - playing opposite a Bond who's 14 years his senior. And Q isn't just younger, he's also tooled up for a new age: a computer geek, not a maker of underwater breathing equipment or exploding pants.
It's not a complete break, and while Llewelyn's tweeds might be gone, Whishaw brings horn-rimmed specs and a slight impatience with a man he suspects is a bit of a jock.
Today, the Reg can exclusively reveal an internal memo from Secret Service chief M on finding a new head of Q Branch:
TOP SECRET UK EYES ALPHA
From: M
To: Director Personnel
Subject: Replacement for head of Q Branch.
As you well know, we need to recruit a new head for Q Branch and I wanted to brief you on the sort of candidate we ought to be looking for. Traditionally referred to as 'Q', the new man - or indeed, woman - will not only have the task of filling the old Q's shoes, he or she will also need to be aware of the changes in technology and the different global political conditions the Service must now deal with.
The brief for the original Q came out of WW2 and the Cold War. He did a splendid job designing technological gadgetry for the double O agents – based on his own experience in Special Operations Executive (SOE). Simple but effective devices such as the stainless steel shoelaces which could be used both as a garotte and as a Gigli saw proved very effective.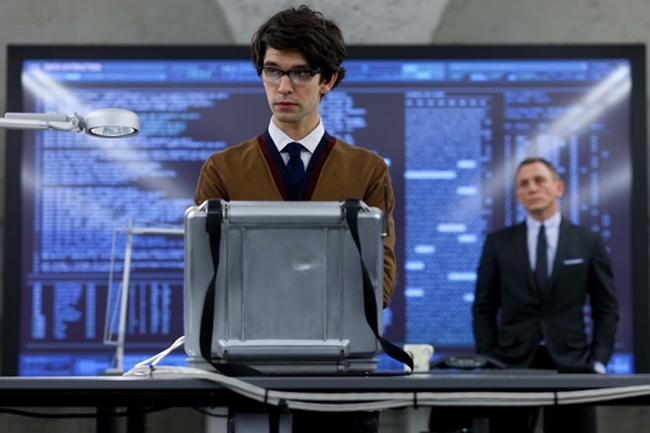 Skyfall's re-tooled Q: The type of chap the Americans would call a "geek". Apparently.
His marvellous ingenuity was appreciated by field operatives and no doubt saved many of our agents' lives. Agent 007 especially built a rapport with Q and helped to test and develop technology that was useful to all of our agents. Q's knowledge of weapons was peerless and he was on at me for years to get 007 to switch from the rather inadequate Beretta .25 – which he stigmatised as a "lady's gun" - to the more powerful Walther PPK. After 007's unfortunate, and almost fatal, brush with SMERSH in 1957, I had to agree that an upgrade was appropriate.
Some of the more fanciful inventions that Q picked up from Charles Fraser Smith at SOE during the war might have been the stuff of science fiction, but they were most certainly effective. Although these days I'm not so sure a cigarette lighter with a hidden camera would be much use - there are so few places where one can enjoy a decent cigar. A camera with a hidden cigarette lighter might be more appropriate.
Along with Q's undoubted skill as an inventor and a weapons expert, he was, of course, a tremendously sound chap – good cricketer, top rugby player and narrowly missed out on a rowing blue at Cambridge. The point being that unlike some of the agents he supported, Q was a real team player. You see, I know all the so-called glamour of the Service rests with the field agents who put their lives on the line – but, in reality, the really important work the Service does is carried out by back-room boys like Q.
I could, of course, go on at great length about Q's many valuable contributions. But I am aware that, in the 21st century, there are other important criteria which must influence our search for a replacement. The world has changed dramatically since the end of the Cold War and we are, of course, up against different enemies on different ground.
Clearly, we need someone who can combine the virtues of the old Q with a real understanding of the way the world is now.
One of the biggest changes is the emergence of cyber-espionage – the shift to technological warfare based on computer networks. I should point out here that it should not have been this way. We fought jolly hard to stop the technology of the ARPANET falling into the hands of the wrong people. ARPANET was certainly a masterpiece of design – aided, of course, by several top Q Branch chaps.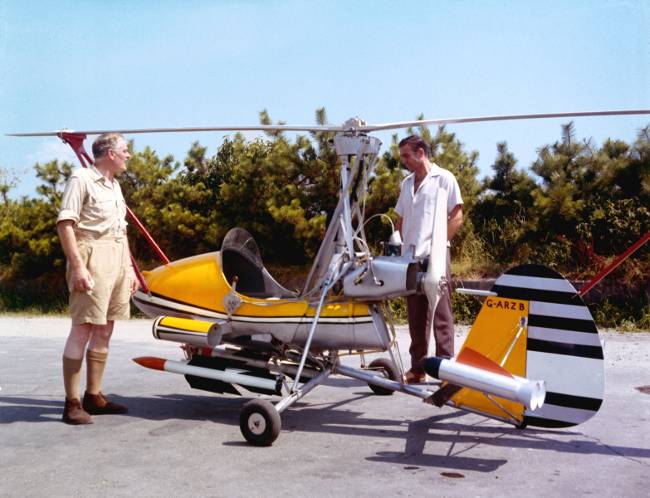 Now that's what I call a hard drive: Q with Bond and You Only Live Twice's Little Nellie autogyro
But, one must remember, the brief then – in the 1960s - was to build a resilient, de-centralised communications network that the Russians and Chinese couldn't break. We never expected it to be available to the public and, inevitably, the criminal classes. That Berners-Lee chap (Oxford man, you see) has a lot to answer for. Thanks to his damnable 'worldwide web' thing we have all sorts of new threats that were inconceivable earlier.
The Service would have been far happier to keep this sort of technology in the hands of the "white hats". But – we must deal with the world as it is, not as we would wish it to be.
So, it seems, the new Q must be someone familiar with this new technological world - someone who, I think, the Americans would call a 'geek'. Our colleagues in Cheltenham may do their part but I think we can all agree that they are sometimes a bit odd, and it would only make sense to ensure we have plenty of the right expertise in-house, in the Service proper.
While we would like to think that any candidate for the head of Q branch will possess the traditional qualities we have come to expect – public school education, preferably Cambridge for advanced studies, competitive team sports and some military training – we also recognise the need for someone who understands this new cyber world. I understand that, among other things, familiarity with real time strategy (RTS) games, such as Starcraft II, are seen as essential to understanding these new threats.
M. ®
Similar topics