Sony will next month ship a handheld communications device designed for the Wi-Fi world. Dubbed Mylo, the palmtop features 802.11b wireless networking, a slide-out QWERTY keyboard, a 2.4in, 320 x 240 colour display and comes pre-loaded with GoogleTalk, Yahoo! Messenger and Skype.
And since Mylo's maker is Sony, of course the gadget plays games, music and videos. It's got WMA, WMA DRM, ATRAC 3 and MP3 audio-format support and will play back MPEG 4 movies. Content can be stored in the machine's 1GB of on-board Flash memory, or on Memory Stick Pro Duo memory cards.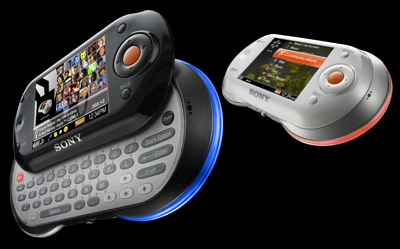 The gadget measures 12.3 x 6.3 x 2.4cm and weighs 150g. That includes the 1200mAh rechargeable battery which, fully charged, yields up to 45 hours' music playback time, Sony claimed. Run and use Skype and the figure drops to a mobile phone-like 3.5 hours, but you'll get seven hours' website viewing time out of it, the company claimed.
The browser of choice is Opera, by the way. Sony sees that as the app users will run to access Google and/or Yahoo! webmail - there's no dedicated email app, and it's unclear at this stage whether third-parties will be able to provide one if Sony doesn't.
That leaves the device standing second to Danger's Hiptop - sold in the US as the T-Mobile Sidekick 3 - but Mylo has the advantage that it'll be cheaper to run as it doesn't force users to sign up with a specific ISP. Apart from the device, all punters will have to pay for is Wi-Fi connection time, and they can avoid that if they have their own hotspot or live near a free one.
For VoIP calls, Sony bundles a microphone/earphones set. Music and movie content is transfered from a PC running Sony's own SonicStage app.
Sony said Mylo will cost around $350. ®