Movie review There's an old adage that science-fiction movies tell us more about today than tomorrow. Sunshine, from Trainspotting and 28 Days Later director Danny Boyle, arguably goes further: it has its eye on the past as much as the future.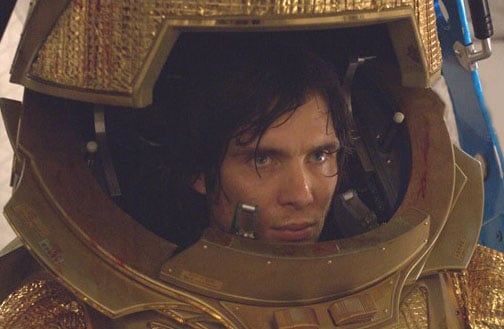 The movie-making past, that is. Sunshine is the latest film in that small sub-genre the 'space endeavour' movie. The most recent example is Brian de Palma's Mission to Mars, and while the strand's genes extend back to the likes of George Pal's Destination Moon, the real archetype is 2001: A Space Odyssey. Sunshine has a snappier title and way more sophisticated special effects than Kubrick's gem, but that's clearly the movie it most wants to be favourably compared to.
Odyssey lays down the laws of the genre, and Boyle follows the rule-book almost to the letter. The 'space mission' premise is simple: a small crew of boffins in a starship progressing in a stately manner through space to perform a task of Earth-shattering significance. In Sunshine, it's to re-ignite the dying sun and spare humanity a slow, cold death. Not for them space travel as everyday occurrence but a project with the human race's best minds behind it.
Crucially, all these movies are really about what happens when the crew arrive at their destination, but being serious sci-fi flicks with at least a nod toward Titanic-esque verisimilitude, they can't cut to the chase but have to endeavour first to show us what 'space travel is really like'. And it's dull, very dull.
To keep the movie ticking over and the audience from walking out, en route to the sun we get a series of dramatic events. In 2001, it's all that stuff about HAL cracking up; Sunshine has a previous mission that failed - essentially the same motivation for the Mission to Mars crew - and the discovery of the first ship. All this is set against the familiar sci-fi themes of dislocation from the home world - courtesy here of a communications "dark zone" - and the inevitable disobiedient computer - a seriously overclocked 'mainframe' if the sub-zero coolant it sits in is anything to go by.
Sunshine's script - by Alex Garland, author of The Beach, also filmed by Boyle - gives solid reasons for all this and what happens next, but ultimately, as with 2001, it's presented solely to set up the ending, leaving it largely unsatisfying.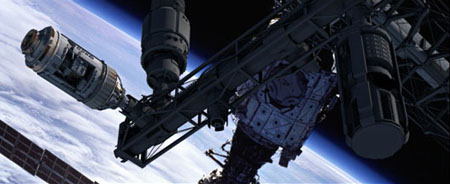 Which is why the finale has to work that much harder, to provide a pay-off that not only justifies the crews long peregrination but also the audience's. Sunshine's coda is cute: the familiar juxtaposed against the inappropriate landscape, in this case the Sydney Opera House, poking up above the snow like the ruined Statue of Liberty sitting in the surf.