True patriots prepare to choke on your beef and oyster pie of olde England because, by the Lord Harry and Saint George, the Spanish flag today flies over the sacred Rock of Gibraltar: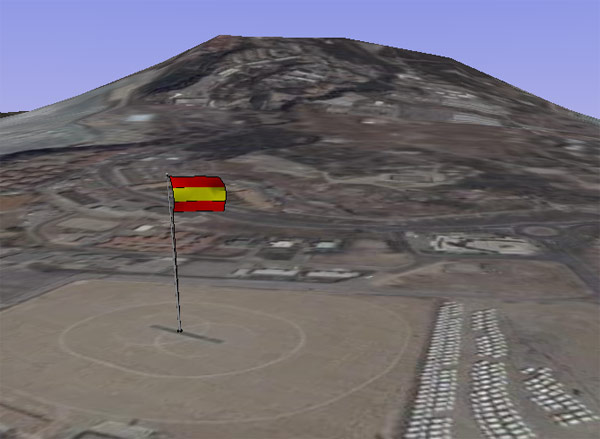 This outrage against British sovereign territory is the work of one "alvarITO", aided and abetted by Google's 3D Warehouse utility.
The Spaniards' tenure of Gib will, mercifully, be short. As we speak, HMS Eurosceptic is preparing a retaliatory bombardment of the popular coastal resort of Torremolinos while three Vulcan bombers have just left Ascension Island on a mission to rain terrible airborne vengeance on the Googleplex. There are also unconfirmed reports that a crack team of SAS 3D modellers will this afternoon plant a gigantic Union Jack on the island of Perejil, claiming it for Her Imperial Majestyness Liz II, gawd bless yer ma'am. ®
Bootnote
A hearty "huzzah", an extra ration of grog and a signed photo of Lord Nelson for true patriot John Webster, who alerted us to this shameless act of piracy.