Or maybe not. The handset supports Bluetooth stereo - sometimes written on spec sheets as A2DP - and it works a treat. If your Bluetooth headphones have music controls of their own, pressing them has the desired effect.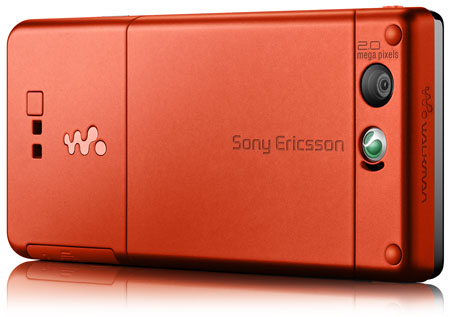 Sony Ericsson's W880: two-megapixel snapper
But - again - there's a catch: the Walkman app's sound settings - EQ and the stereo widening effect - don't affect Bluetooth-relayed songs. Bluetooth also provides a link to connect, say, a laptop to the internet via the phone, to zap files back and forth - at a respectable 55Kbps. The W880 is a tri-band (900/1800/1900MHz) GSM/GPRS handset with 2100MHz UMTS 3G, so it offers good coverage around the world and, where present, up to 384Kbps 3G download speeds. There's no HSDPA, but it's quick enough for connection beyond the range of Wi-Fi.
It's a good job Bluetooth data transfer is quick: Mac and Linux users are limited to that to get Songs over, unless they have a USB-connected Memory Stick Micro adaptor. iSync, with a little tweaking to add support for the W880, works just fine. Windows users get song rip-and-transfer code and data sync software in the box. The W880 also supports the Bluetooth remote control protocol, allowing you to use it as a media player remote or for switching slides in a presentation. Cute.
The W880's camera is a two-megapixel job. It has 2.5x digital zoom, but only if you're willing to take snaps that have a 0.30-megapixel resolution. Nighttime shots and indoors snaps show a fair amount of noise, though this can be reduced with the camera's night mode. Outside you can take a better pic with the W880, but viewing the images at full size reveals the detail lost to image compression and the camera's unimpressive optics: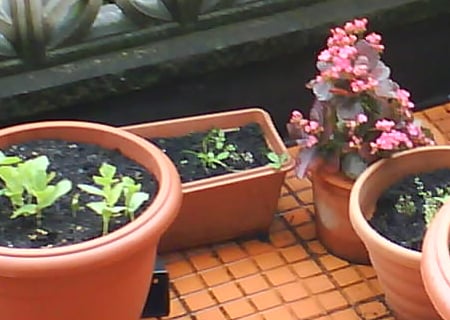 Cropped 2Mp image at 100% - click for full pic
The camera has two quality settings, fine and normal, but there's not much to choose between them. This is a camera for quick spur-of-the-moment shots destined to be viewed on-screen, emailed or picture messaged.
Sony Ericsson claims a talk-time of six-and-a-half hours for GSM. We charged the W880 up on a Thursday morning and didn't need to recharge until Saturday evening, and that's with Bluetooth enabled, a number of calls made, some GPRS modem usage and with the screen backlight on rather more than it would be in everyday usage. The W880's battery is compact, but little more so than those in other, standard-thickness phones.
The call quality's not all bad either - coming through loud and clear. The signal strength bar oscillated up and down a bit, but it didn't seem to affect the handset's ability to make and take calls.
Verdict
So the camera's not much cop, but the rest of the W880 is very good. Combine that with the ultra-slim, iPod Nano-esque casing, and the Sony Ericsson truly becomes an object of desire. Want the best looking phone around? Look no further.

Sony Ericsson W880i slim phone
Slim and sexy, the W880 doesn't sacrifice ability for looks...
Price:
£250 (SIM free) - less when tied to a network RRP