Samsung only launched its new i780 Qwerty handset a week ago at Mobile World Congress in Barcelona, but the phone's already appeared on Orange's website.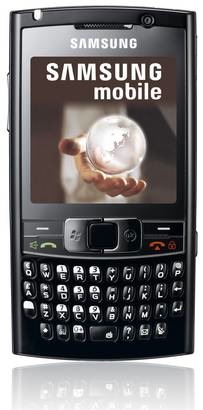 Samsung's i780: business friendly
The 3G HSDPA - up to 3.6Mb/s - phone runs Windows Mobile 6 and boasts a 2.6in, 320 x 240 touchscreen display above a Qwerty microkeyboard. There's a two-megapixel camera on the back, and a lesser one on the front for video calling.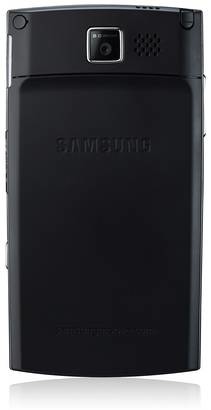 Round the rear
It has Wi-Fi and Bluetooth 2.0, and according to Samsung comes bundled with Garmin navigation software to work with its built in GPS pick-up.
The i780 measures 115.9 x 61.3 x 12.9mm and weighs nothing at all, according to Orange. Samsung doesn't provide a figure, either.
Samsung indicated the i780 would be available shortly, and Orange provides no further guidance as to when then the handset will go on sale, or how much it'll cost.
Mobile World Congress 2008 Complete Coverage here