Bond fans can now enjoy a taster of 007's next cinematic outing - Quantum of Solace - in the form of a trailer down at the film's flashtastic website.
The 22nd movie in the franchise sees Daniel Craig reprise his generally-lauded interpretation of Bond, accompanied by Olga Kurylenko as the "mysterious" Camille and Brit thesp Gemma Arterton as MI6 Agent Fields.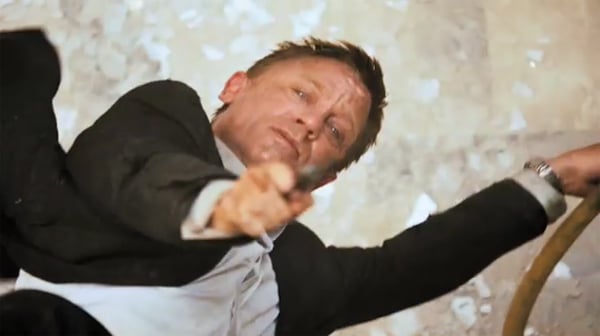 Quantum of Solace focuses on Bond "picking up the pieces after being double-crossed by Treasury agent Vesper Lynd" (in Casino Royale), and pitted against villain Dominic Greene, played by Mathieu Amarilic. He has solid support from old hand Judi Dench as M and Jeffrey Wright as Felix Leiter.
The film is released in the UK on 31 October, and Stateside on 7 November. There's a full international release date listing here. ®
Sponsored: Ransomware has gone nuclear